The European Parliament voted Tuesday to require all new cars by 2018 to have an automatic service that will call for help in the event of an accident.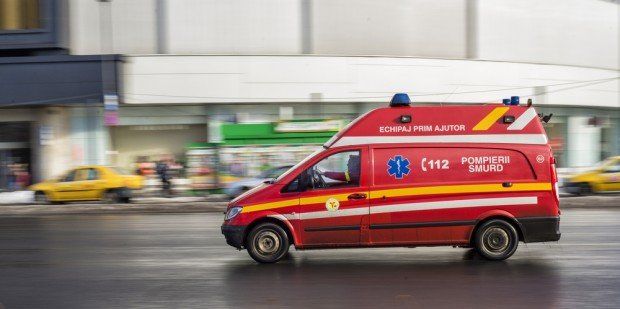 Photo credit: Shutterstock
The "eCall" system would dial 112 automatically — the European equivalent to 911 — and is expected to help cut the death toll of automobile-related accidents in the European Union by 10 percent each year.
"Deploying the 112-based eCall in-vehicle emergency system across the EU will help to improve road safety in all 28 member states," parliament member Olga Sehnalova from the Czech Republic said in a statement. "The European Parliament has repeatedly stressed that reducing deaths and the severity of injuries on the roads is its priority. eCall as a public service, free of charge for all citizens, irrespective of the type of vehicle or its purchase price, will contribute to this common goal."
From a privacy standpoint, the members of parliament strengthened a data protection clause that would prevent  tracking vehicles before an accident. Even in the event of an accident, the eCall service would only provide rescue teams with data like the type of vehicle involved, fuel used, accident time and location, and the number of passengers. The data that is collected, the parliament's news release said, would not be given to third parties without user consent.
In a separate interview, Sehnalova reemphasized that EU lawmakers wanted to "make it absolutely clear that there would be no continuous monitoring under this system."
"The information is transferred only at the moment a serious accident occurs and airbag sensors set off," she said. "Then a standard set of information is sent to the rescue services, in accordance with the system of the given member state. Subsequently a voice connection is established to avoid sending rescue services to small accidents."
People in the U.S. have had privacy concerns with the similar, subscriber-based program known as OnStar.
Sehnalova added that the feature would cost costumers buying new cars a little more — something to the tune of tens of euros. The BBC reported more specifically that the device will add about $109 to the sticker price for new cars.
Watch this video about the program:
The new law will require all passenger cars and light commercial vehicles to have an eCall system by March 31, 2018. After this program is deployed, parliament will assess whether the system should be included in other commercial vehicles and trucks as well.
(H/T: SlashGear)
—
Front page image via Daniel Caluian/Shutterstock.com.