An employee of a Michigan McDonald's knocked a man to the ground inside the fast-food restaurant last week, MLive reported.
The man suffered non-life-threatening injuries due to a single punch to his face early Thursday morning, East Lansing Police Lieutenant Steve Gonzalez told the outlet.
The incident near Michigan State University was caught on video, police confirmed.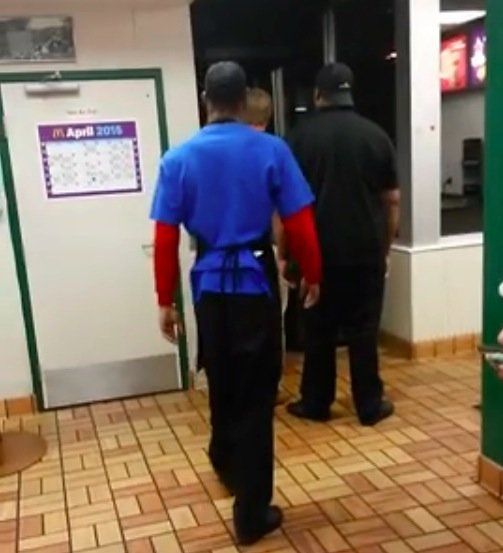 Image source: YouTube
The YouTube clip showed a what appears to be a McDonald's employee in a blue short-sleeved shirt walking into the camera frame, walking around two people — one of them apparently a fellow employee — and then standing in front of a man in a doorway.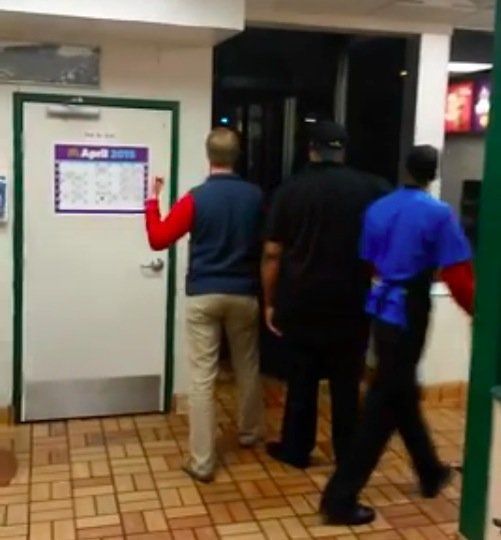 Image source: YouTube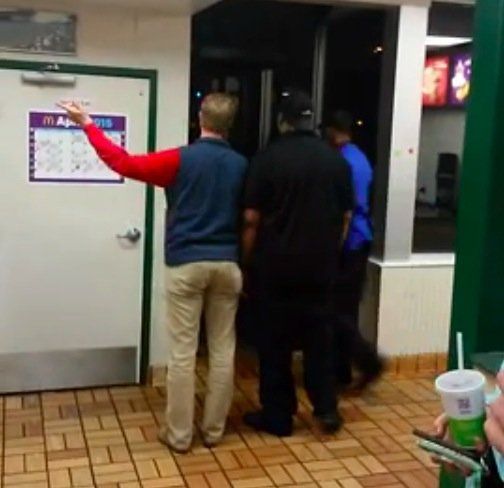 Image source: YouTube
Then the McDonald's employee in the blue short-sleeved shirt allegedly punched the man once in the face with his left fist; the recipient of the blow hit the tile with a thud.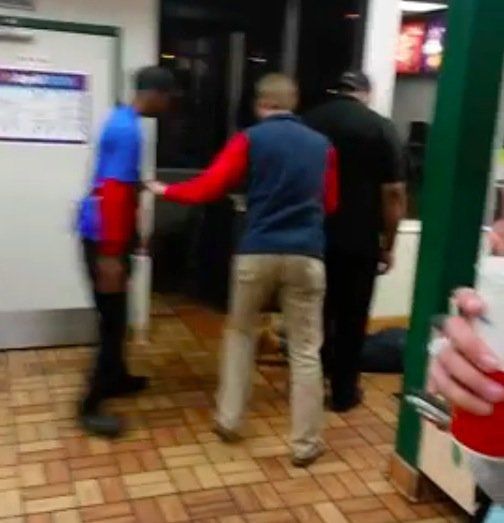 Image source: YouTube
Michigan State student Kevin Lange shot the video and told MLive the customer was out of control, spitting on the counter and throwing a "Caution: Wet Floor" sign at workers behind the counter.
Employees tried to get the man to leave, Lange told the outlet, with one of them pushing the man to the ground.
"He definitely instigated it," Lange said regarding the belligerent man. "But it got taken too far. He didn't have to get punched. He could have got pushed out and told not to come back."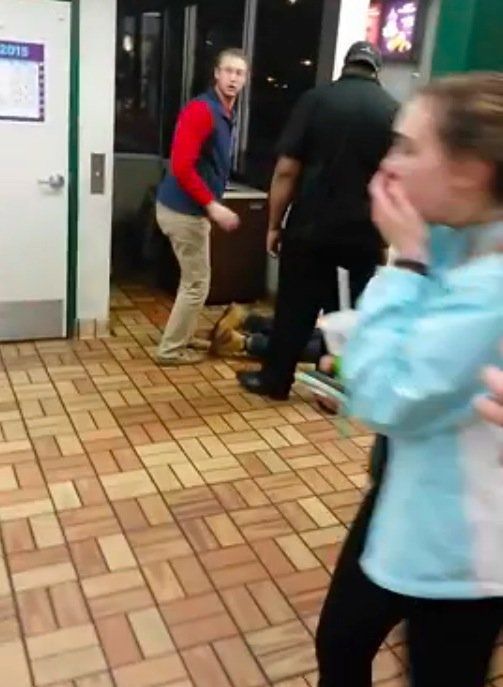 Image source: YouTube
Police said the case will be referred to the prosecutor's office for possible charges.
Michael Zalweski of Seyferth Public Relations, representing McDonald's, declined to say whether any action was taken against the employee, telling TheBlaze only in a statement: "We take this matter very seriously and are fully cooperating with local law enforcement. Because the matter is under investigation, any further inquiries are being referred to the East Lansing Police Department."
Here's the clip. (Content warning: A few profanities ahead...):
This story has been updated.
(H/T: New York Daily News)
—
Follow Dave Urbanski (@DaveVUrbanski) on Twitter