A Texas mother turned in her own son after she recognized him as the suspect caught on camera stealing an iPad from a 2-year-old outside a laundromat.
Footage released by the Houston Police Department earlier this week of the April 19 theft showed a teen in shorts and a T-shirt look behind him before he snatched the tablet from the toddler and ran.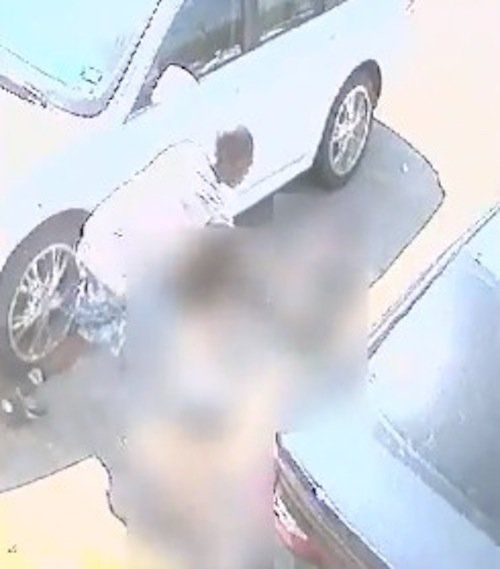 A teen's mother turned him into police after she saw footage leading her to believe he was the suspect who stole an iPad from a 2-year-old. (Image source: YouTube)
Watch the footage:
The Houston Chronicle reported that the toddler was knocked over in the incident and suffered minor injuries.
According to KHOU-TV, locals praised the mother for turning in the 16-year-old suspect, who was not identified because he is a minor:
"They're sorry. You gonna steal from a kid? Get out there and get a job," said Doris. "She did the right thing. Because they shouldn't be out here snatchin' nothing from babies. Get out there and get a job."

"I commend her very well for doing that. If I had a kid and my kids were acting like that I'd do the same thing," Perry Flint said.
The victim's mother, who also was not identified, told KPRC-TV she asked the police to tell the suspect's mother "thank you."
"I appreciate it as a mother. I would do it,'" the toddler's mother said.
Investigator Ken Nealy told the news station he thought "this is probably the biggest thug I've ever seen. To see some man knock a 2-year-old child to the ground to take an iPad." The news station reported that the police believe the teen could be involved in other thefts as well.
The owner of a laundry facility told KPRC they saw the incident on the news and offered to get the toddler a new iPad.
"We'd like to, just as a company, pay this forward and replace your iPad that got stolen," Ron Garrett, owner of MW Cleaners, told the news station. "We saw it on the news and it just kind of touched our hearts that this young family, that this toddler, was out there while his mother was washing clothes in the laundromat, got his iPad stolen."
The boy's mother said he's going to be "so excited."
Here's the original footage released by the Houston Police Department: