Police dashcams see a lot of things, but how many times have you seen dashcam footage that shows an officer snoozing on the job?
That's exactly what a dashcam caught Clovis, New Mexico, police officer Albert Sena doing. The video was uploaded to YouTube April 24. It was likely leaked by someone within the police department, KRQE reported.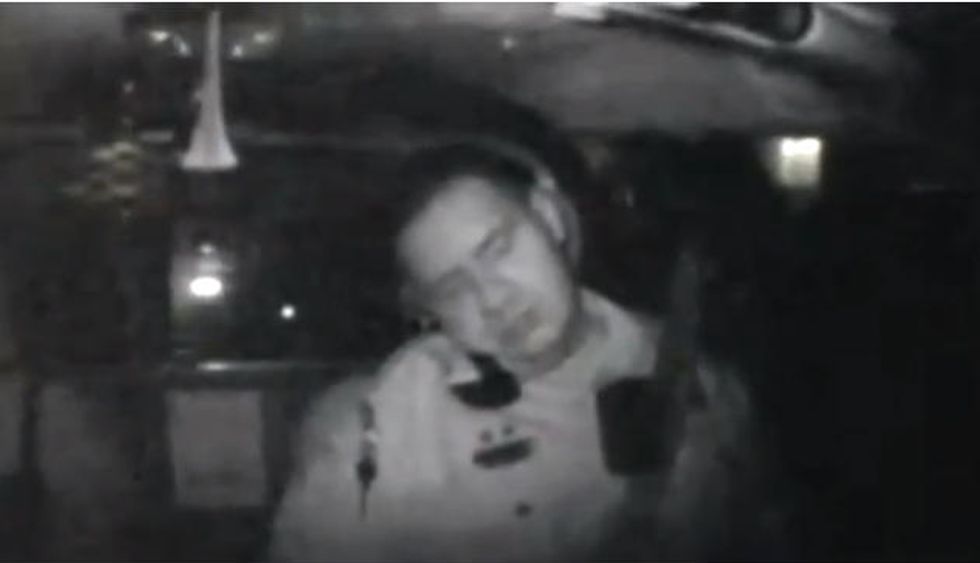 Image source: KQRE-TV
The footage shows Sena asleep at the wheel of a parked patrol car for about 30 seconds. Sena's head is resting on his left shoulder while he isn't awake. He perks up his head moments later as if realizing he had just been asleep. He looks out the window to his right and then down, right before turning on his sirens to pull someone over. 
Clovis police chief Steve Sanders called Sena's behavior "inappropriate" and said the department would look into what happened. But this isn't the first time Sena has landed himself in hot water.
In 2007, Sena's law enforcement license was suspended for the use of excessive force and profanity while he was on duty. Sena worked for the Albuquerque Police Department when his license was suspended, KRQE reported.
It isn't clear yet what, if any, punishment Sena could face for falling asleep.
(H/T: KRQE-TV)
–
Follow Jon Street (@JonStreet) on Twitter