The number two official at the Department of Homeland Security on Thursday defended his efforts to help Senate Minority Leader Harry Reid (D-Nev.), Virginia Gov. Terry McAuliffe (D), Hillary Clinton's brother and other Democrats get visas for Democratic-favored foreign investors, and said taking those steps was just another day at the office.
"In the three cases at issue – cases that were the subject of bipartisan support – I did what I did in the many other cases that were brought to my attention; I did my job and fulfilled my responsibility," DHS Deputy Secretary Alejandro told the House Homeland Security Committee.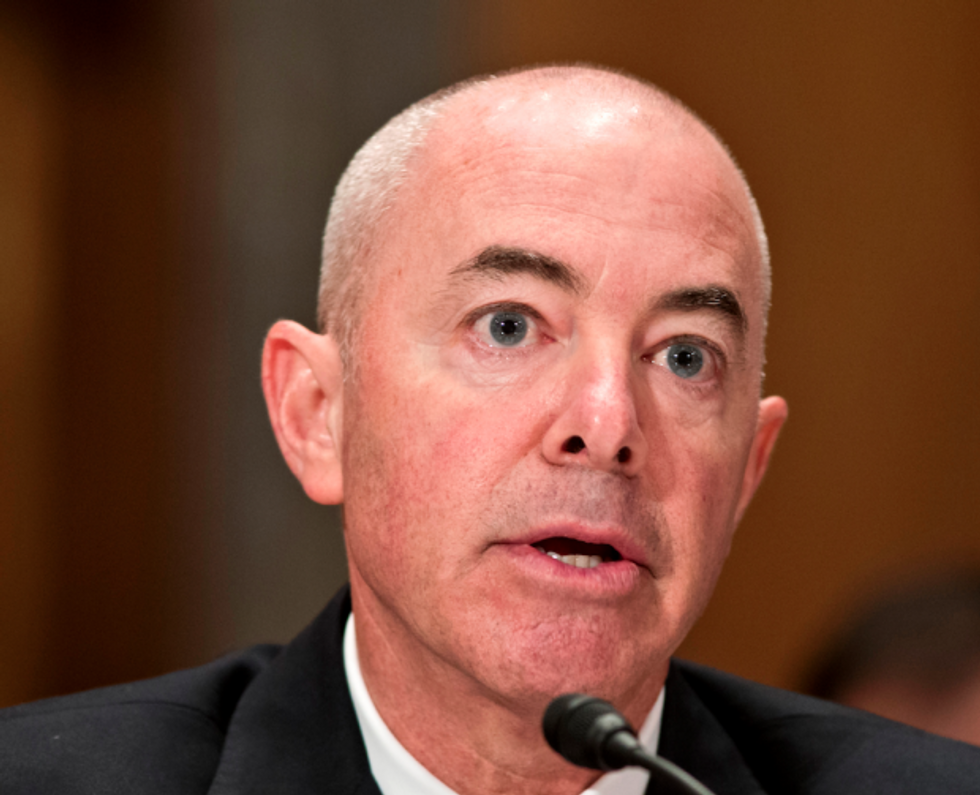 Deputy Homeland Security Secretary Alejandro Mayorkas defended his past effort to help foreigners with Democratic connections get visas. Image: AP
Before he landed in his current job, Mayorkas used to run U.S. Citizenship and Immigration Services, and was the subject of a report in March that said he aggressively pursued these three cases favored by leading Democrats to get EB-5 visas for various reasons. The report said pressure from Mayorkas quickly turned visa rejections into visa approvals, and said many USCIS officials saw this intervention as blatant favoritism.
"Mr. Mayorkas' conduct led many USCIS employees to reasonably believe that specific individuals or groups were being given special access or consideration in the EB-5 program," the DHS Office of Inspector General said.
Mayorkas used the hearing to argue that his involvement was not partisan, and instead was an attempt to help guide a process for approving these visas that is "complex."
"EB-5 cases require complicated business and economic analysis, such as whether the required amount of investment capital is at risk and whether the econometric models used to predict future job creation are reasonable," he said.
But he dodged questions about exactly what led him to intervene in each of these cases. For example, he was asked about his decision to reverse a decision to deny EB-5 visas to investors in the L.A. Films Regional Center, which the OIG said happened after he met with former Pennsylvania Gov. Ed Rendell (D).
"I don't remember chronology of communications in that particular case," Mayorkas replied.
When asked whether he gave weekly briefings to Sen. Reid's staff about an EB-5 visa for foreign investors in a new hotel and casino in Las Vegas, Mayorkas again said he couldn't remember.
"I don't recall doing so," he said.
Committee Chairman Mike McCaul (R-Texas) said Mayorkas appears to have created a strong perception of political favoritism, especially after his mostly non-responsive answers.
"In my judgment, reviewing this matter, and the responses you've given today, not really being able to respond specifically, your actions in these cases created at least at a minimum the perception of special access and political favoritism," McCaul said. "In my judgment I think you also violated your own ethics policy."
DHS Secretary Jeh Johnson said in March that he values Mayorkas in his current position, and gave no indication that Mayorkas would be removed for his role in the EB-5 visa decisions.