Learning how to use the phone can be a challenge at first for many youngsters, but for 5-year-old Aydhun Byars, it's even harder.
The Aurora, Colorado, boy was born with clubbed hands and feet, which makes dialing the numbers particularly difficult. But Aydhun overcame the hardship earlier this week when he had to dial 911 after finding his mother in diabetic shock, KMGH-TV reported.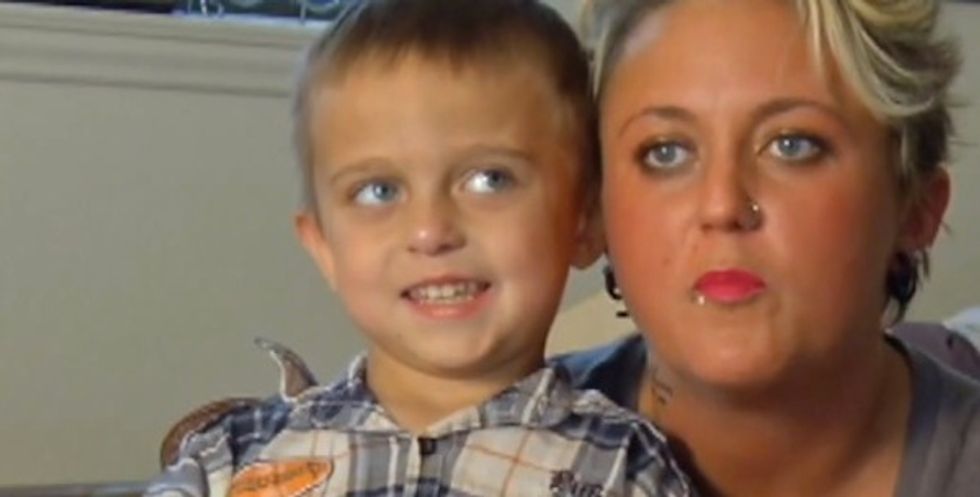 Five-year-old Aydhun called 911 this week when his mother was not responsive. (Image source: KMGH-TV)
"I don't know what mom is doing, but I need someone's help," the boy told the 911 dispatcher Monday of his mother who has Type 1 diabetes. "She's sleeping and she opens her eyes and she never answers me."
Watch the report, which includes some of the 911 call:
KMGH reported that Aydhun had learned to call in an emergency from his grandmother. He told the news station he was "a little scared" during the incident but "a lot calm."
"He's my little superhero and he makes me really, really happy," Tarah Gunderlock told KMGH of her son.  "I told him 'you used your superpower' and he told me 'my superpower is love.'"
Gunderlock added that if her son had waited any longer to call for help, she could have had seizures.
(H/T: WPTV-TV)