Retired Navy SEAL Marcus Luttrell wants to personally meet the "mom of the year" who yanked her son off the streets during the violent Baltimore riots on Monday.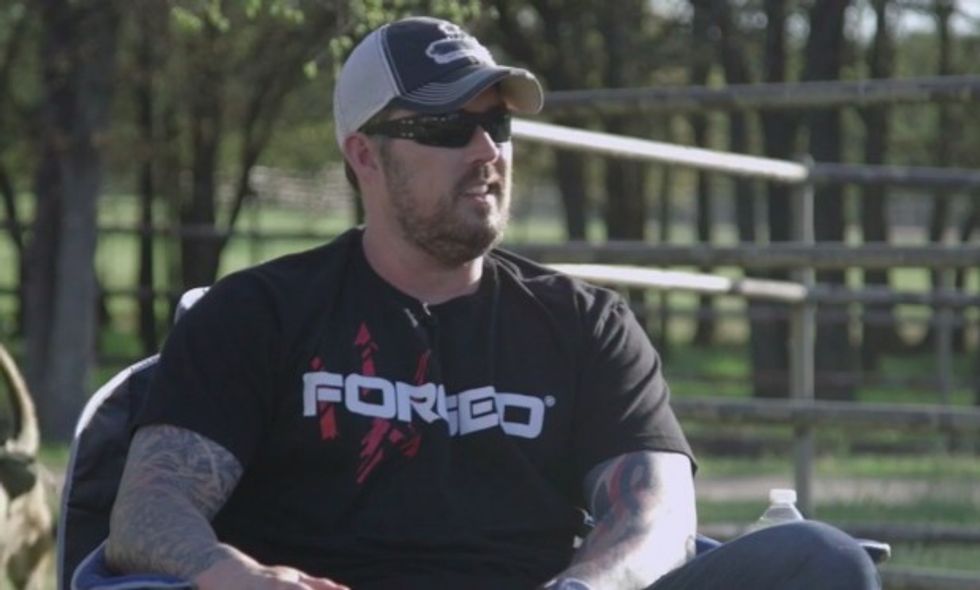 "Lone Survivor" Marcus Luttrell appears on The Glenn Beck Program March 31, 2015. (Photo: TheBlaze TV)

The "Lone Survivor" author personally invited Toya Graham and her family to meet with him at his Patriot Tour appearance in Baltimore on Sept. 26. Luttrell even offered to let her son, Michael Singleton, "spend the day" with him and his teammates.
"I just saw the video of Toya Graham handing out the attitude adjustment to her son brought back some memories of my own mother knocking fire from my body when I stepped out of line," Luttrell wrote on Facebook Wednesday. "If anyone can get this message to her I'll be in Baltimore on sept 26 for Patriot Tour. Miss Graham please bring the family out as my guests would love to meet you and your son. Matter fact you can let your son spend the day w/ me and some of my teammates if he wants."
No word yet on whether the family will be accepting the invitation.
Read the full post below:
---