Police in Florida found out about an alleged home-based identity theft and fraud scheme after receiving a tip from an unlikely source – the man they arrested for breaking into the same home.
The man who eventually confessed to police to breaking into 27-year-old Eric Jermaine Spivey and 38-year-old Chenequa Austin's home in Lauderhill, Florida, first told police December 15 that something shady was going on there, the Orlando Sun-Sentinel reported.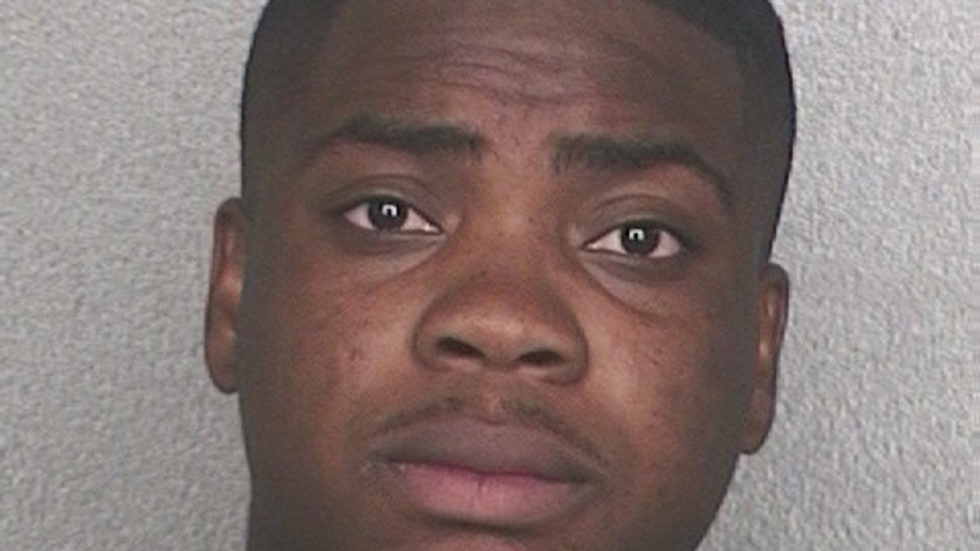 Eric Jermaine Spivey (Image source: Broward County Sheriff's Office via the Orlando Sun-Sentinel)
Two days later, a detective and a U.S. Secret Service agent were inside the home. The detective and the agent pretended to be investigating the burglary but were really there to get a peek inside of the alleged crime operation.
"Chenequa Austin brought me through the residence to identify the path of the burglar. While inside the home, I immediately noticed, in plain view, numerous gift cards, debit cards, credit cards, and prepaid stored value cards readily apparent in various locations in the residence," Jason Lanfersiek, the Secret Service agent wrote in a court document.
In total, they found 314 credit cards, gift cards and pre-paid debit cards. They also found a device that programs and reads the cards. Designer clothing, jewelry, flat screen TVs, Sony PlayStation 4s, and Apple iPads were also found, many of them brand new and still in the original packaging, according to the Sun-Sentinel.
Another item that was discovered in the home, a Glock 19 handgun, is now being used as evidence against Spivey in an attempted second-degree murder case that was filed against him Miami-Dade County, Florida, in 2013.
Spivey and Austin each pleaded not guilty this week to aggravated identity theft, fraud and conspiracy charges. Spivey was released from custody on $35,000 bond but Austin is still being detained after a judge declared her to be a flight risk.
(H/T: Orlando Sun-Sentinel)
–
Follow Jon Street (@JonStreet) on Twitter