So your roommate doesn't do their dishes. So they leave clumps of hair in the bathroom, or watch TV a little too loud for a little too long at night.
It's all better than what a group of University of South Carolina students caught their roommate allegedly doing to their food on a hidden camera.
According to WIS-TV, 22-year-old Haley King was arrested and charged in February with tampering with a human drug product or food, which the news station noted is a Class C felony that carries an up to 20-year prison sentence.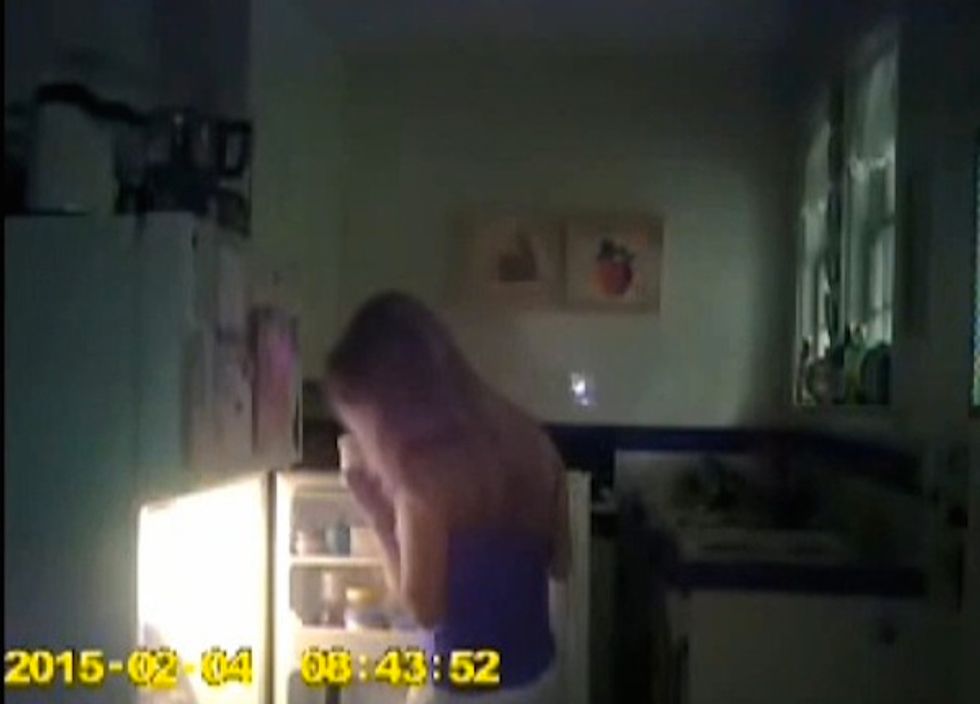 Image source: WIS-TV
The video, which was shot on Feb. 4, appears to show the college student spitting into food and pouring Windex glass cleaner into containers. Watch the almost 10-minute incident being used as evidence in the case, which has its next court date on May 4:
The news station reported that King's roommates told police they tried to get her to move out due to fights, but she refused.
The police report also mentioned a threatening text message from a friend of King's who accused her roommates of taunting and bullying her.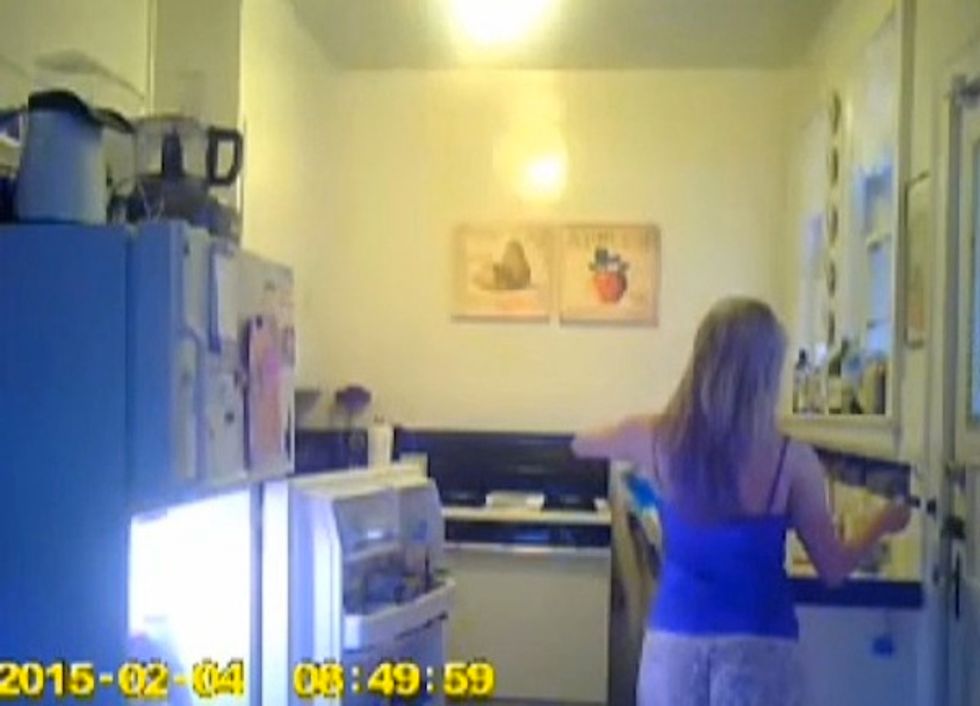 Image source: WIS-TV
One of the roommates admitted to having eaten some of the food that had glass cleaner and spit in it, according to WIS.
"The aftermath ... caused me to fall behind in my classes," one of King's roommates said in a statement to the news station. "I was forced to switch out of one of my courses because I was so distracted with everything going on. This not only affected me physically, having to deal with the repercussions of the incident, but also mentally from the anxiety that came along with it."