Life lesson: If you do a moose a favor, the moose will probably try to fight you.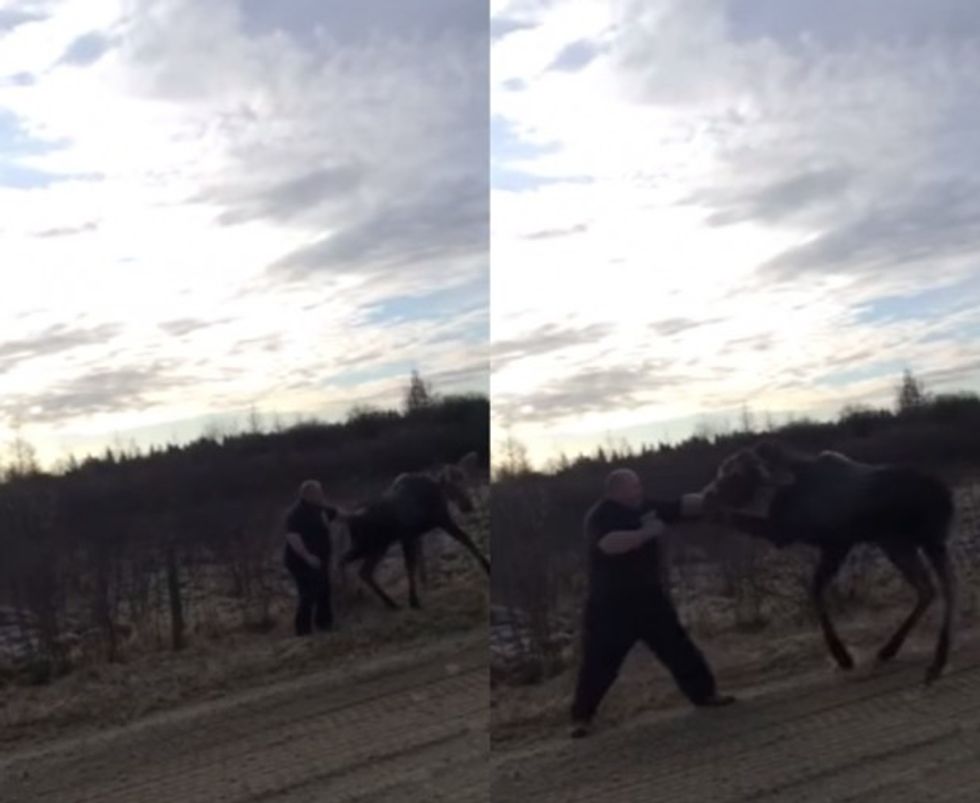 Images via YouTube
In a video posted to YouTube Friday by one James Boseley, a good deed is repaid with violence.
Here's how Boseley put it:
I seen a yearling moose calf get tangled in a barbed wire fence so I released him and he wasn't too happy with me :)
That may be an understatement.
The calf was so pugnacious, the man had to hold it at bay as he fled to his vehicle.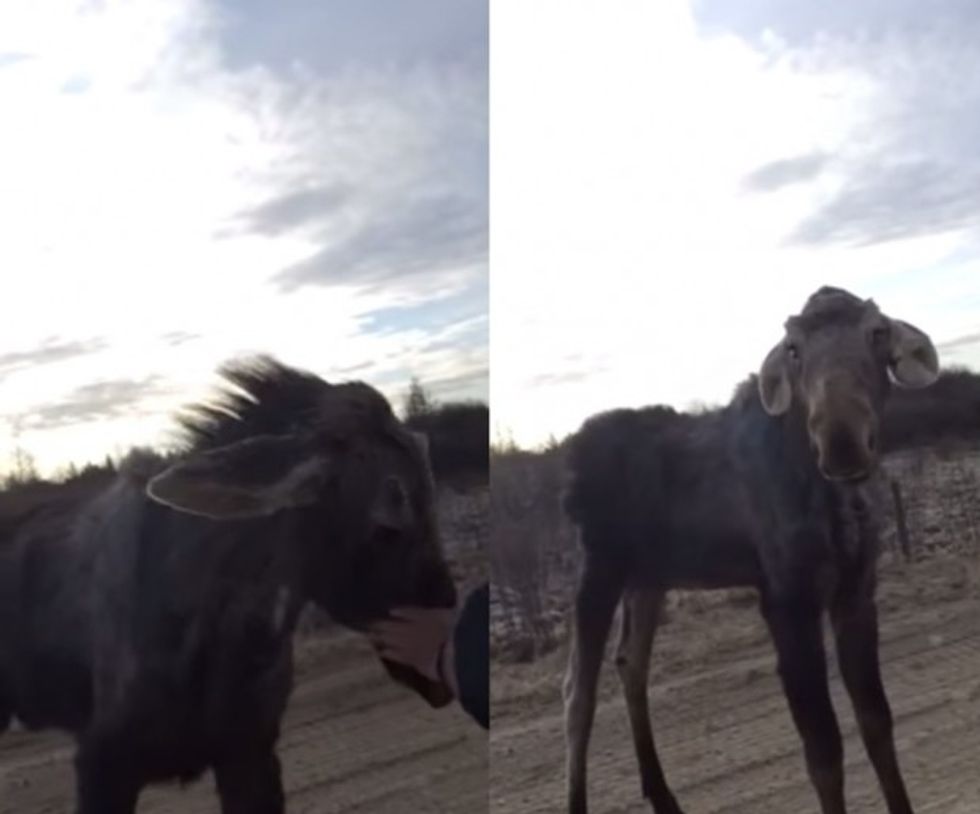 Images via YouTube
Watch the crazy encounter below (content warning: brief language):
It appeared that both man and moose escaped the encounter without serious injury.
This isn't the first baby moose attack TheBlaze has covered: Last year, a Department of Wildlife surveyor in Maine was battered after freeing a moose calf from a blindfold.
—
Follow Zach Noble (@thezachnoble) on Twitter