Before last night's big fight between Floyd Mayweather and Manny Pacquiao, Oscar-winning actor, comedian and singer Jamie Foxx performed the National Anthem.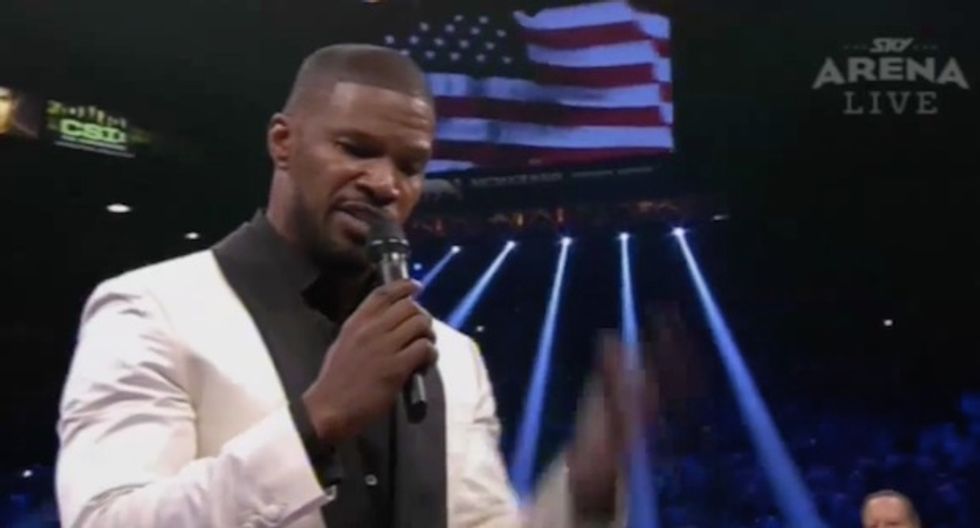 Image source: YouTube
Some people found the performance to be stirring, while others had a problem with it.
Jamie Foxx's rendition of the National Anthem was a devastation to the nation. http://t.co/gytSkE3eBm

— ᴅᴏʟʟᴀʀ (@callmedollar) May 3, 2015
Just in case you missed it, we will embed the entire performance, including some strange cutaway shots of Wayweather pacing in his locker room -- complete with Burger King's spooky "King" lurking in the corner.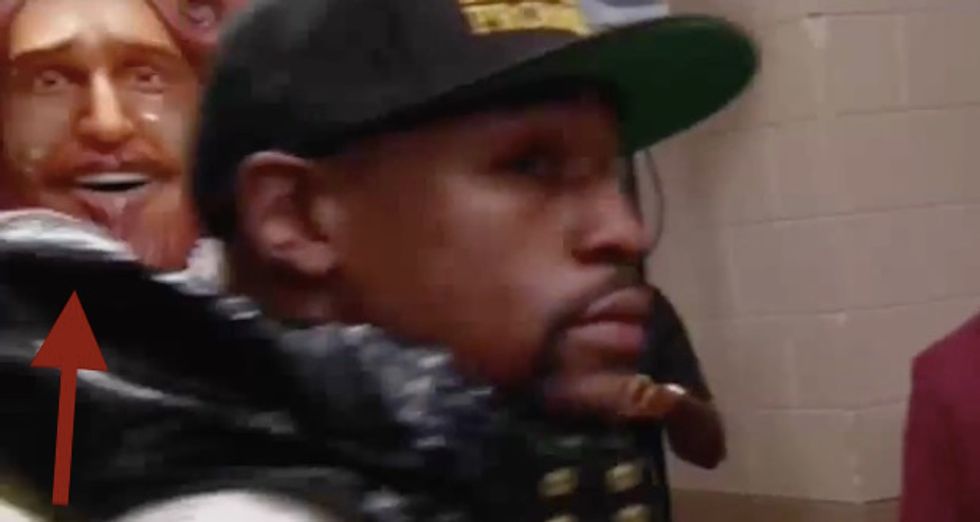 Image source: YouTube
Watch the performance below:
Was it a smash or trash?
Take our Blaze Poll (and add your comments below):
__
Follow Mike Opelka (@Stuntbrain) on Twitter.