The look on his face is priceless.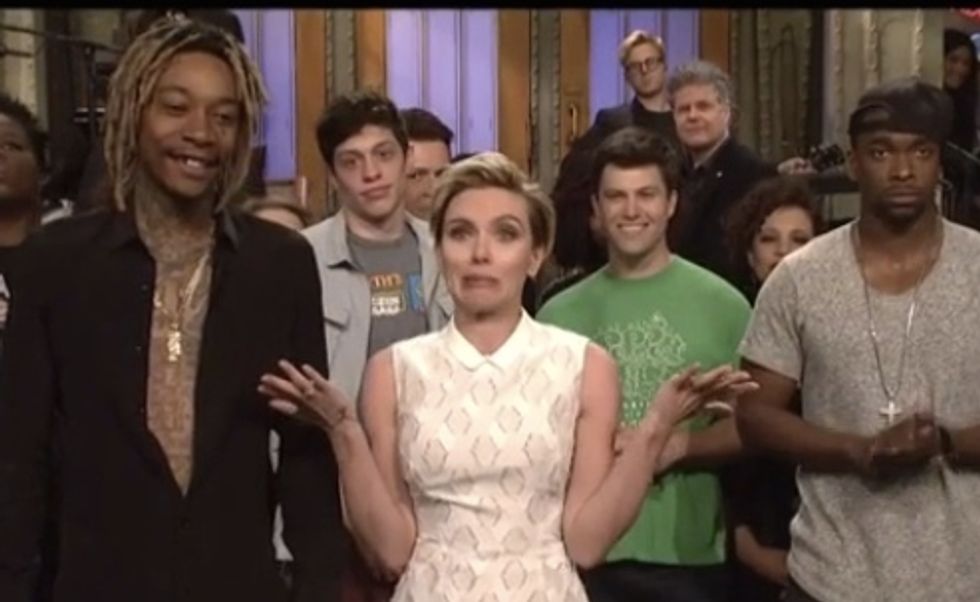 Image via Vine
The shot, from Saturday's episode of "Saturday Night Live," appears to show guest star Scarlett Johansson spoiling the results of the Floyd Mayweather Jr.-Manny Pacquiao fight for "SNL" cast member Jay Pharoah (right).
"Congratulations to Mayweather, I guess he won," she said as Pharoah's face fell.
Scarlett Johansson congratulated Mayweather on SNL. Jay Pharoah was either upset about the outcome or the spoiler: https://t.co/xdHG9751VF

— Alex Kennedy (@AlexKennedyNBA) May 3, 2015
The "SNL" episode had aired at the same time as the much-hyped "fight of the century," and while Pharoah had actually portrayed Mayweather in a sketch that night, it appeared he hadn't yet heard how the match had gone.
Watch the moment below:
—
Follow Zach Noble (@thezachnoble) on Twitter