Former Hewlett Packard CEO Carly Fiorina launched her presidential campaign on Monday with shots at Hillary Clinton and the "professional political class."
"Yes, I am running for president," Fiorina said during an interview on ABC's "Good Morning America," calling herself the best person for the job because of her business experience and tech expertise.
"I have a lot of admiration for Hillary Clinton, but she is not trustworthy, she has not been transparent about a whole set of things that matter," Fiorina said. "She wasn't transparent about Benghazi. Just the opposite, she peddled a fiction about it for a month. She hasn't been transparent about her server and emails. Now we see all these foreign government donations to the Clinton Global Initiative at a time when she was secretary of state, at a time when she said she would disclose. All of those things get to trustworthiness."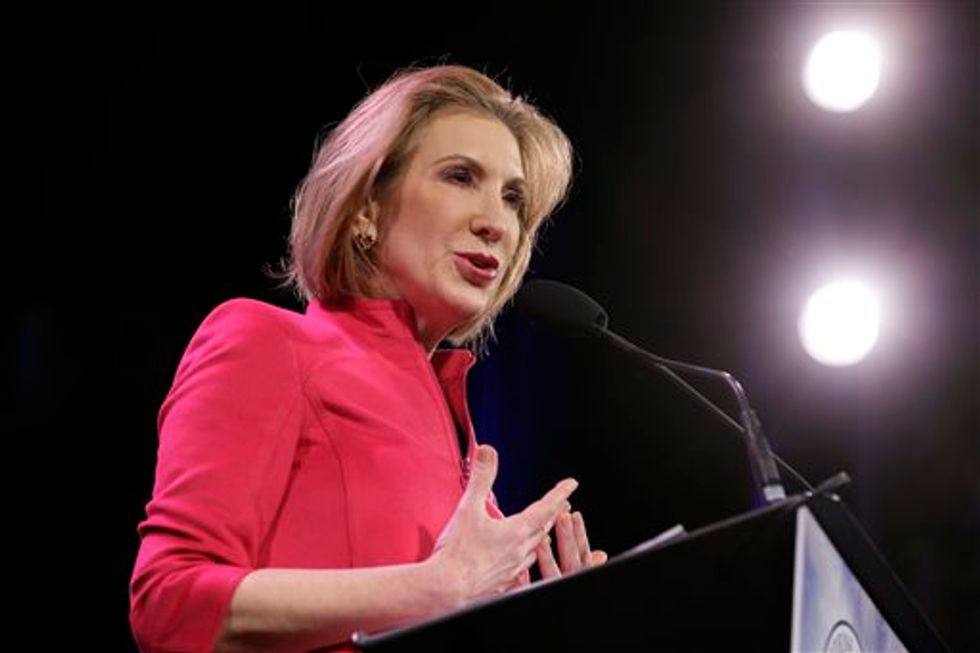 Former technology executive Carly Fiorina speaks during the Freedom Summit in Des Moines, Iowa. (AP Photo/Charlie Neibergall, File)
Fiorina was an adviser to the John McCain presidential campaign in 2008 and unsuccessfully challenged Sen. Barbara Boxer in California in 2010. She said she does not believe that not having held office should be a liability in the upcoming presidential race.
"Our nation was intended to be a citizen government. Now we've come to this place in our nation's history where we think we need professional political class," Fiorina said. "I don't believe that. I've been out there across the country. People are kind of tied of the political class. They believe we need to return to a citizen government. This is a pivotal point for our nation. So I think its totally reasonable to look outside the political class that has been in Washington for a really long time."
Fiorina is the first Republican woman to enter the 2016 race.