After the Dallas-area shooting outside a controversial contest for the best cartoon depicting the Prophet Muhammad on Sunday, Glenn Beck asked the political left why they are not more vocal in speaking out against radical Islam.
"The left, they're all full of these 'rebels,'" Beck said on his radio program Monday. "Is there a more intimidating patriarchal system than radicalized Islam to rebel against? Is there? More misogynistic? More authoritarian? More 'kill the arts, kill the artists, kill the homosexuals?' And not a peep!"
Beck said that radical Islam is everything the left claims to stand against, and yet the left and the right still can't seem to unite on the issue.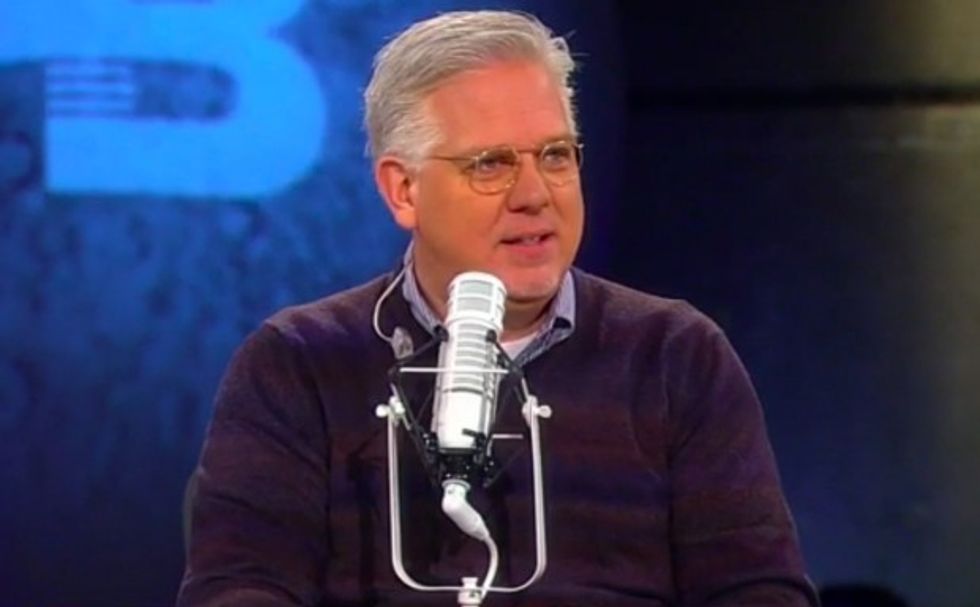 Glenn Beck speaks on his radio program May 4, 2015. (Photo: TheBlaze TV)
"Let me say the same thing that I said after Charlie Hebdo. Why you would [hold such a contest] is beyond me. I don't support it. But you have the right to do it," Beck said heatedly. "It's free speech. I wouldn't do it. But you have the right to do it. And because you have the constitutional right to do it, you have the right to do it without being shot or killed in a free society."
Beck lambasted the media for what he saw as a lack of consistency after Sunday's attack in Texas and the Charlie Hebdo attack in France, where 12 were murdered over cartoons mocking the Prophet Muhammad.
There was an outpouring of support for Charlie Hebdo, but Beck said those who organized the Texas event have been ignored or faced with skepticism.
"If it was outside their circle, it didn't happen," Beck said, calling the members of the media the most "egomaniacal" people he has ever met.
"I have the researchers right now going after everybody and what they said last time and what they're saying now," he added, speculating that the responses will be wildly different.
Beck also pointed out how unique the attack was, where the only people killed were the two attackers.
"Would this have happened in any other state besides Texas, where nobody was shot or killed ... except the bad guys?" Beck asked.
"Yeah, we lost [the attackers]," Beck's co-host Pat Gray added. "Somebody shot back. See, that's what happens in Texas. People shoot back at you."
[mlbvideo content_id=101118583]
The full episode of The Glenn Beck Program, along with many other live-streaming shows and thousands of hours of on-demand content, is available on just about any digital device. Click here to watch every Glenn Beck episode from the past 30 days for just $1!