"It took heart, guts, determination, falling down and getting up, and a little motivation from the crowd to get across the finish line. Check this out."
That's how School Expert Field Medical Badge Program Manager Lloyd A. Manson of the U.S. Army described the last few moments of Capt. Sarah Cudd's completion of a grueling 12-mile march late last month.
Video of Cudd completing the April 27 march, necessary to earn the Army's Expert Field Medical Badge, was posted online by Manson late last month. It has since gone viral, amassing more than 1.2 million views on Facebook.
The footage shows the soldier fall the the ground several times, just feet from the finish line, only to get back up as others around cheered her on.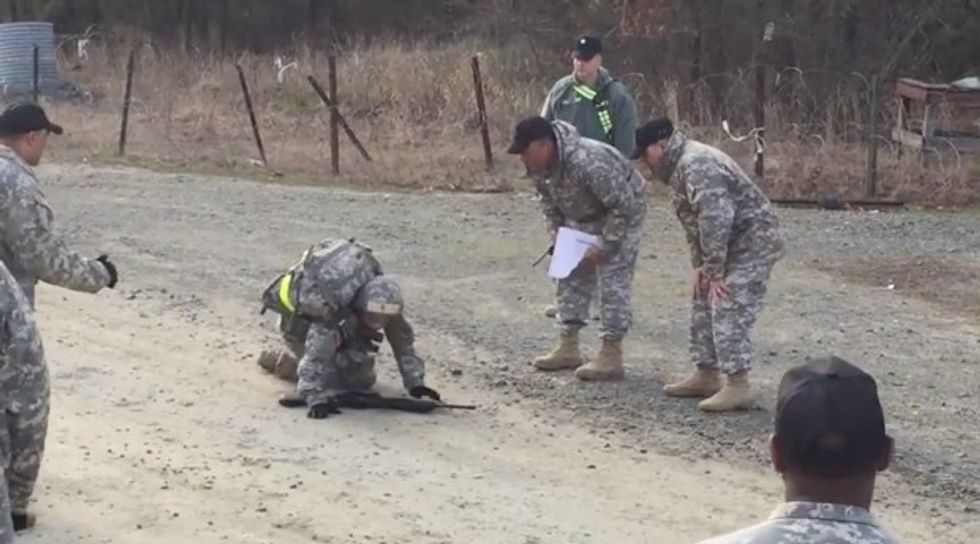 Image source: YouTube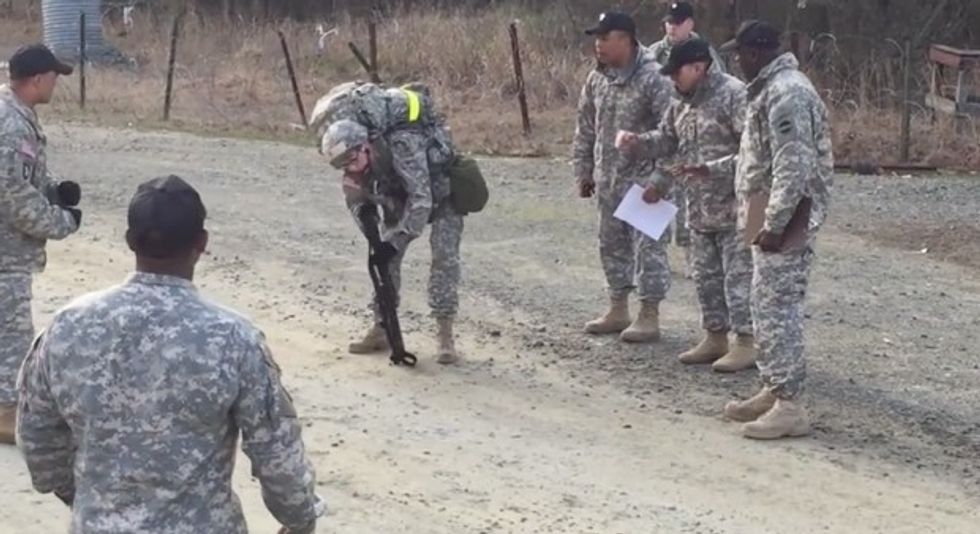 Image source: YouTube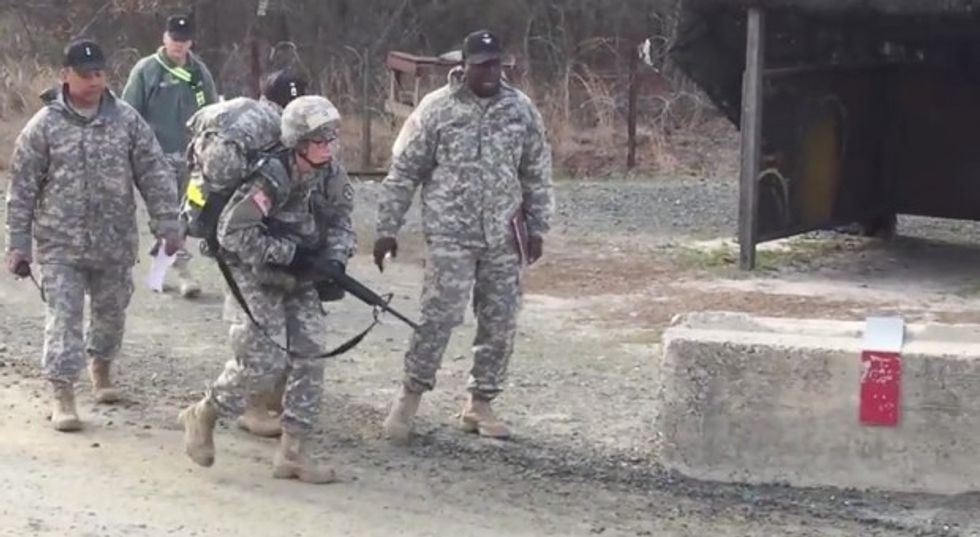 Image source: YouTube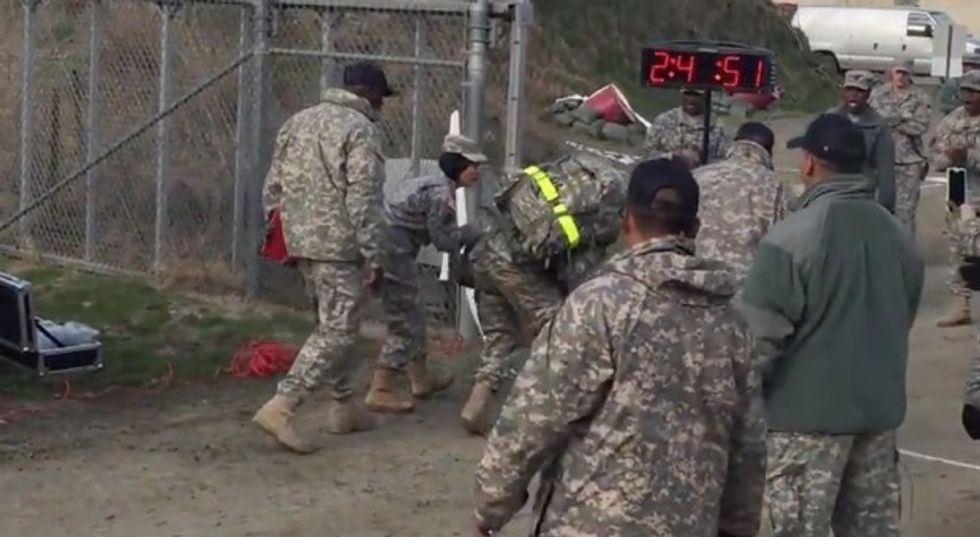 Image source: YouTube
Cudd was one of the 46 candidates who earned the EFMB at Fort Dix that day. The foot march is the last event necessary to earn the badge and must be completed within three hours.
—
Follow Oliver Darcy (@oliverdarcy) on Twitter