On Friday, the National Sea Rescue Institute in South Africa was warning fishermen and other boaters in and around the Cape Peninsula and False Bay Coast to be aware of a "barely visible" capsized boat. A few days later though, the wreck had disappeared.
According to a marine biologist and NSRI volunteer, the shipwreck could have been about two months old based on barnacle growth seen on the vessel. Institute workers attached life-jacket strobe lights on the boat Friday to help make it more visible to others who might pass near it.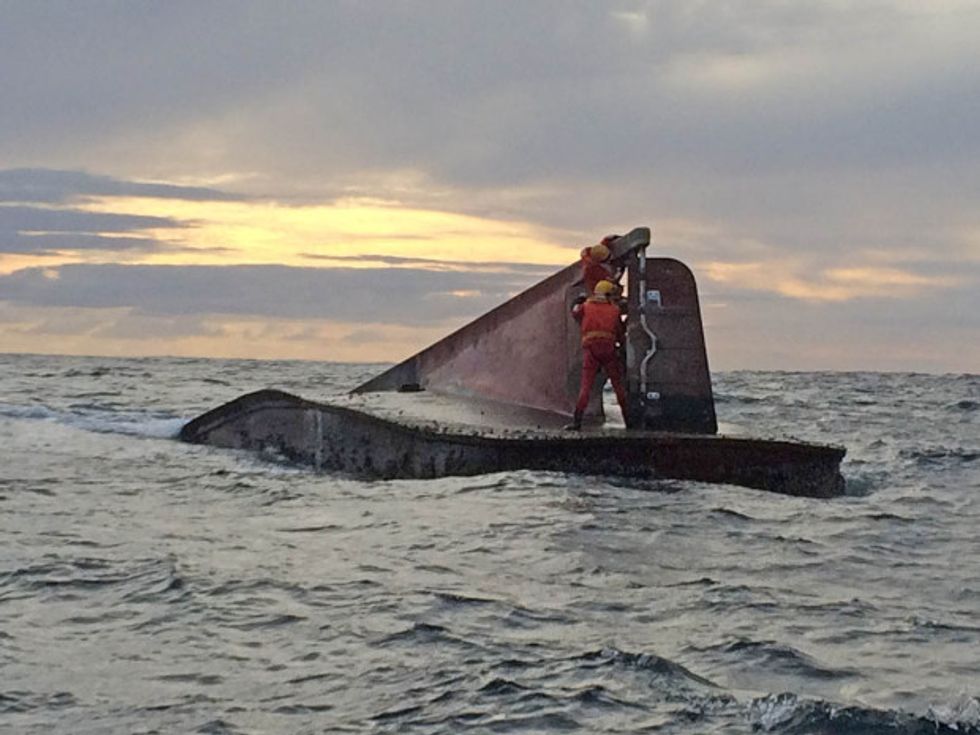 Photo credit: Wendy Crowther/NSRI
Here's a video of NSRI workers attaching the reflective lights on the ship that it identified as a trawler:
"Our greatest concern is fishermen departing to go to normal fishing grounds south of Cape Point before sunrise and returning after sunset as the floating wreck is barely visible," NSRI stated at the time.
For now, Cape News reported that NSRI said there isn't any indication that the ship has sunk. Mark Steed with the South African Maritime Authority told Cape News that the air force and other vessels were asked to keep an eye out for the ship, which was upside down with its propeller visible.