The New York Police Department is reportedly investigating a video that was uploaded to YouTube on April 30 and appears to capture police officers having a conversation not meant to be heard by the driver — or the Internet.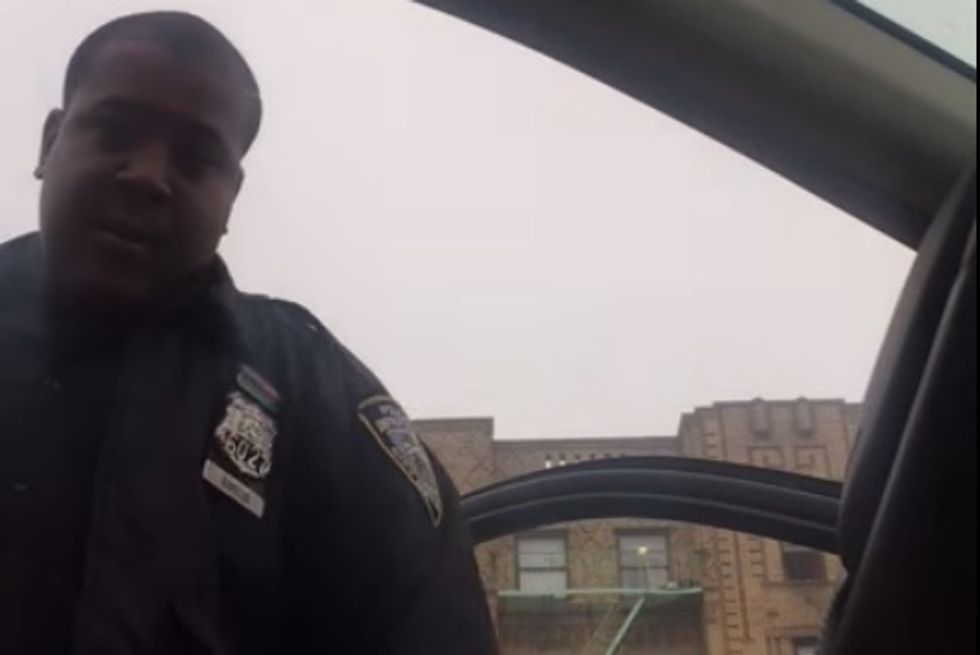 (YouTube)
It should be noted that the video seemingly starts well into the traffic stop and it's not clear what happened in the moments leading up to the start of the footage. It's also unclear when the video was recorded.
In the video, the driver is asked to exit his vehicle and then handcuffed for unknown reasons. He repeatedly asks the officer why he is being "arrested."
Another officer is seen searching through the vehicle and seemingly flipping the camera over. While the lens was obstructed, the audio can still be heard.
Moments later in the video, someone is heard saying, "I don't even know why we pulled him over. He was like, 'What was the reason why you pulled me over?'"
"Just put cocaine test," another person replies. "That's what you put. That's how you write the summons."
The uploader of the video, benfarias13, claimed in the comments section, "they finally told me what they pulled me over for when i was in the back of the cops car. 'obstruction of windshield' my air freshner lol wrote me a ticket for it too."
The video's description states the video was recorded in the Bronx. The NYPD is reportedly investigating the incident.
(H/T: Gothamist)
---