WASHINGTON (TheBlaze/AP) -- FBI Director James Comey says federal investigators knew that one of the two gunmen in an attempted attack outside a provocative cartoon contest in Texas showed an interest in the event.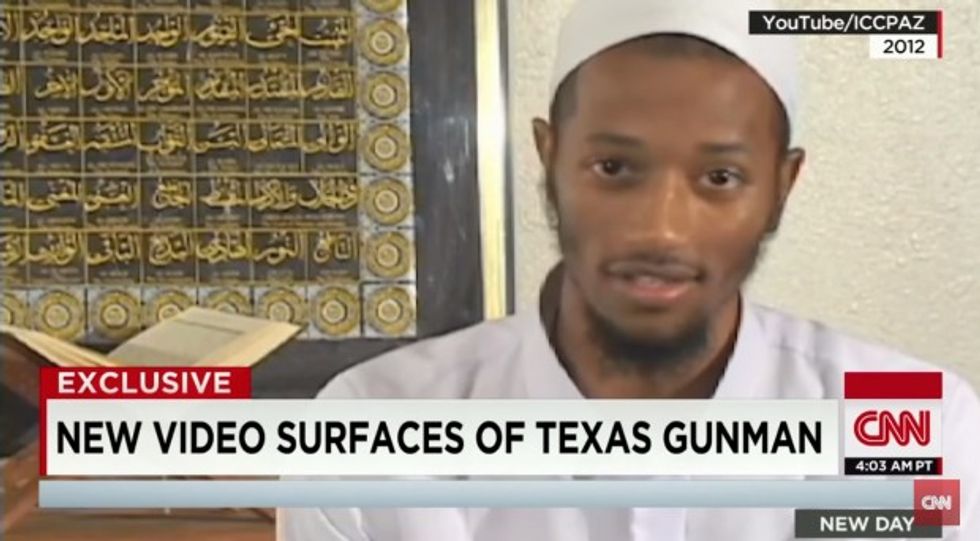 (CNN/YouTube)
Comey told reporters Thursday that agents had developed information hours before Sunday's event in Garland, Texas, that Elton Simpson was aware of it due to his social media postings.
He said that information was distributed to local authorities in Texas, but there had been no indication that Simpson was planning to travel to Texas to carry out an attack.
Simpson, of Phoenix, had been convicted in 2011 in a terrorism-related investigation and sentenced to probation. The FBI opened a new investigation into his activities in March. Comey said that investigation was "open but far from complete" at the time of the shooting.
A new video of Simpson also recently emerged online:
"I know there are other Elton Simpsons out there," Comey said.
---