A Florida man followed a 77-year-old woman into an elevator, robbed her at knifepoint and attempted to flee. That's when he realized the doors don't stay open for long.
Surveillance video shows Lorraine Baine entering an elevator in Lauderdale Lakes April 29. A man wearing sunglasses and a hat followed Baine inside, signaled for her to be quiet, took her purse and then turned around to make a run for it, WTVJ-TV reported.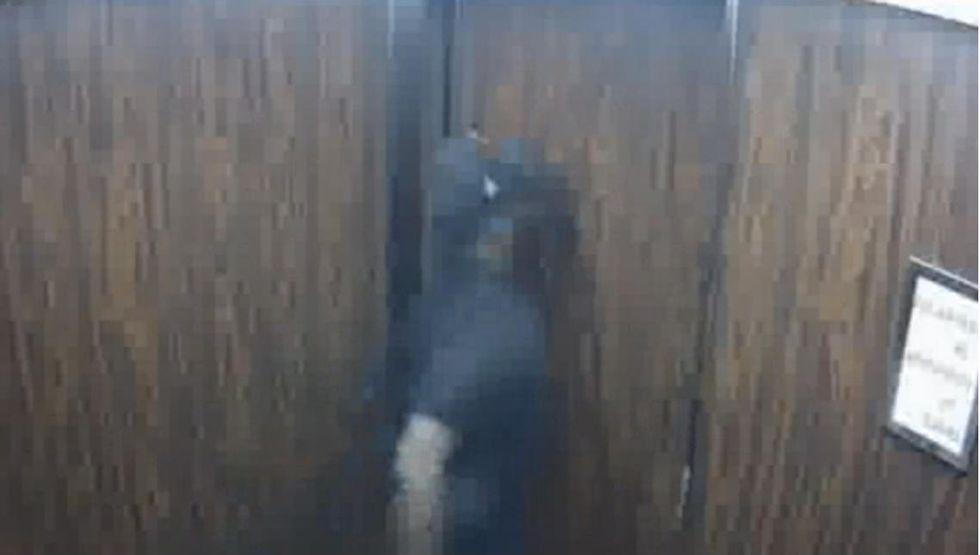 Image source: WTVJ-TV

But the thief was too slow for the elevator doors that had already closed. Mere seconds after committing the crime he face planted into the metal doors and was forced to wait awkwardly next to the victim he'd just robbed. Baine is then seen pleading with the man to give it back but he ignored her and bolted once the elevator reached another floor.
"I said 'Oh my God, Oh my God' as I ran down to the neighbor's house and immediately called 911," Baine told WTVJ-TV.
The Broward County Sheriff's Office said the man is about 6-feet-2-inches tall with a medium build and short haircut. It is offering a reward of up to $3,000 to anyone with information that could lead to an arrest, WPEC-TV reported.
(H/T: WTVJ-TV)
–
Follow Jon Street (@JonStreet) on Twitter