Singer Chris Brown says he loves his fans, but this one's just a little too over the top.
Brown posted a photo on Instagram Thursday of who he says is a woman who broke into his home, started cooking in the kitchen, wrote "I love you" on the walls, threw out his daughter's clothing, and put "all these crazy voodoo things around my crib."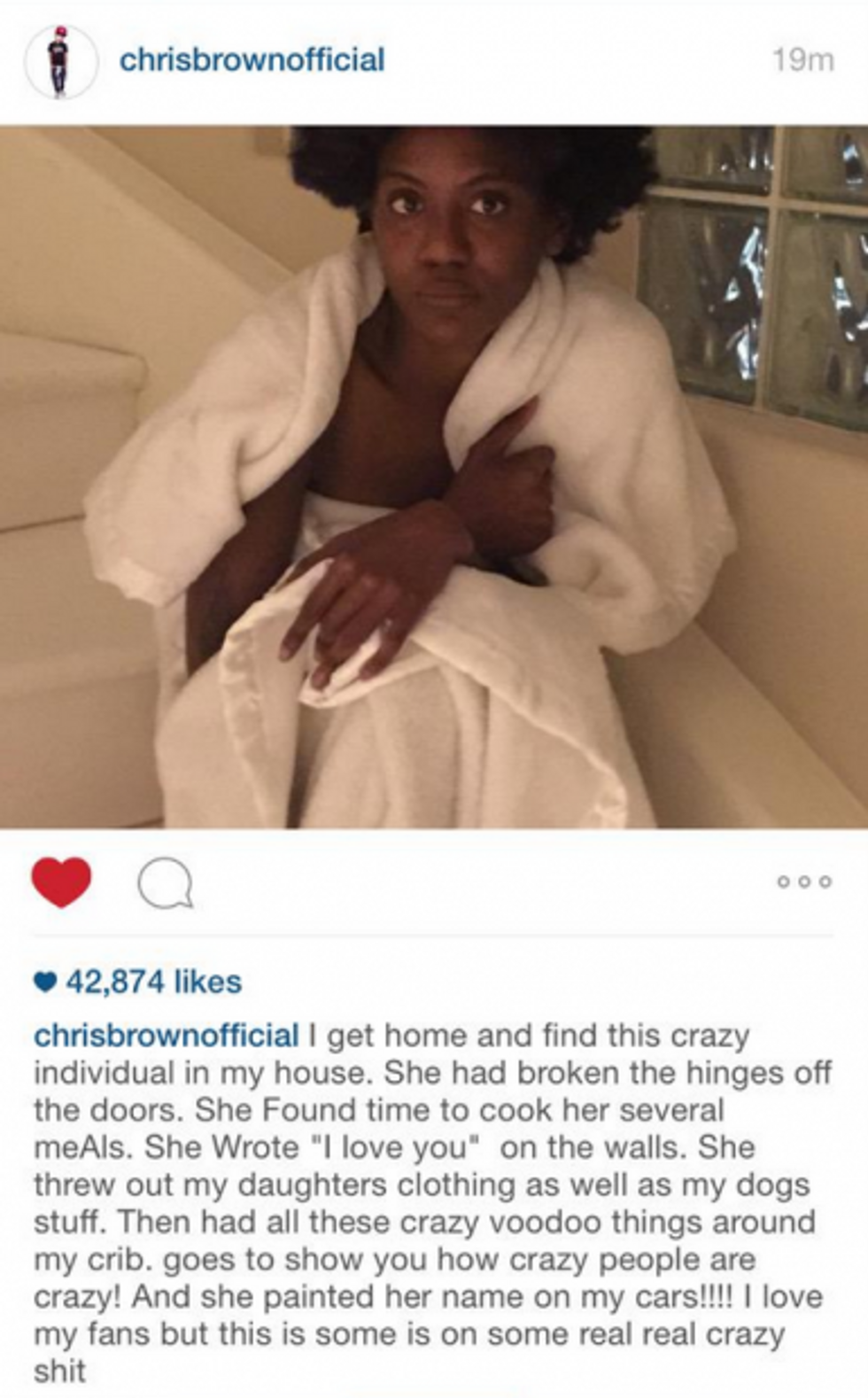 Image source: Instagram
According to TMZ, Brown and his security team discovered the woman in his Southern California home Wednesday night and called police. She was booked on charges of felony burglary and felony vandalism.
"I get home and find this crazy individual in my house," Brown posted on Instagram. "She had broken the hinges off the doors. She Found time to cook her several meAls. She Wrote 'I love you' on the walls. She threw out my daughters clothing as well as my dogs stuff. Then had all these crazy voodoo things around my crib. goes to show you how crazy people are crazy! And she painted her name on my cars!!!! I love my fans but this is some is on some real real crazy sh**."
Getty Images
The incident comes the same week that a man whom Brown was accused of punching in Las Vegas dropped his charge against the singer. Brown was recently let off probation after his highly publicized conviction of assault against fellow singer Rihanna.
—
Follow Jon Street (@JonStreet) on Twitter