It's enough food for four days.
He eats it in less than two minutes.
Matt Stonie, one of the country's top competitive eaters, tackled an old challenge in a video posted to YouTube Friday: a five-pound burrito.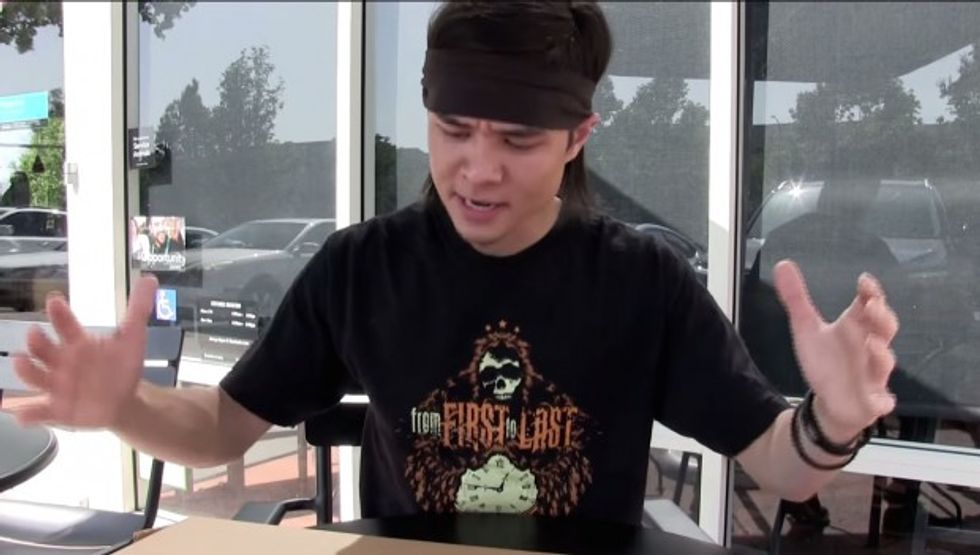 Image via YouTube
Back in 2010, Stonie said, it took him three tries to eat the monster, and he was only able to eventually do it in a 15-minute struggle.
How'd he do on this rematch?
"This is easier than I remember," he managed to say clearly as he crammed the food down his throat.
Watch the incredible feat — total time, 1:50 — below:
On Reddit, commenters were both impressed and disgusted by the display.
"This guy is an animal," one commenter wrote. "[H]e doesn't even stop to chew or swallow just keeps taking bite after bite."
Another commented did some quick math.
"This guy must weigh under 200 lbs," the commenter wrote. "That's a 5 lbs burrito. He is now at least 4 percent burrito."
Stonie estimated that the burrito contained some 8,000 calories.
—
Follow Zach Noble (@thezachnoble) on Twitter