On the same day Kim Kardashian released her book titled "Selfish," another book was released, one focused on the lives of people who are not self-obsessed.
"Unselfish: Love Thy Neighbor As Thy Selfie" from Paul Parkinson is a collection of 99 inspiring stories about people who have decided others are more important than themselves.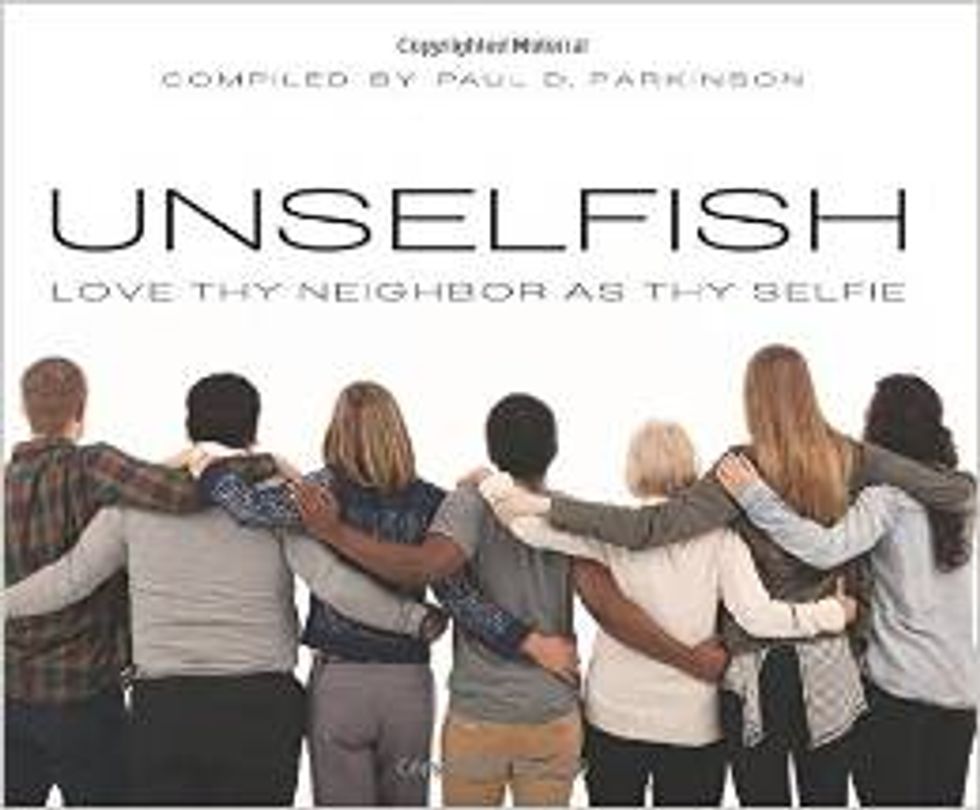 Image source: Amazon
Parkinson appeared on TheBlaze Radio's "Pure Opelka" talking about the book and his personal pivot point from a career as an executive in the medical device industry to his current role as a storyteller.
The first story of the 99 in the book is also the one Parkinson called "the most extreme" example. He shared the details of Scott Neeson's transition from a career in the entertainment industry to caring for thousands of strangers halfway around the world.
Back in 2004, Neeson was president of 20th Century Fox and as Parkinson puts it, "Had it all." However, the million-dollar salary, the $3.5 million dollar home, the yacht and the Porsche were all pushed aside after the studio head visited Cambodia and saw people living in a garbage dump.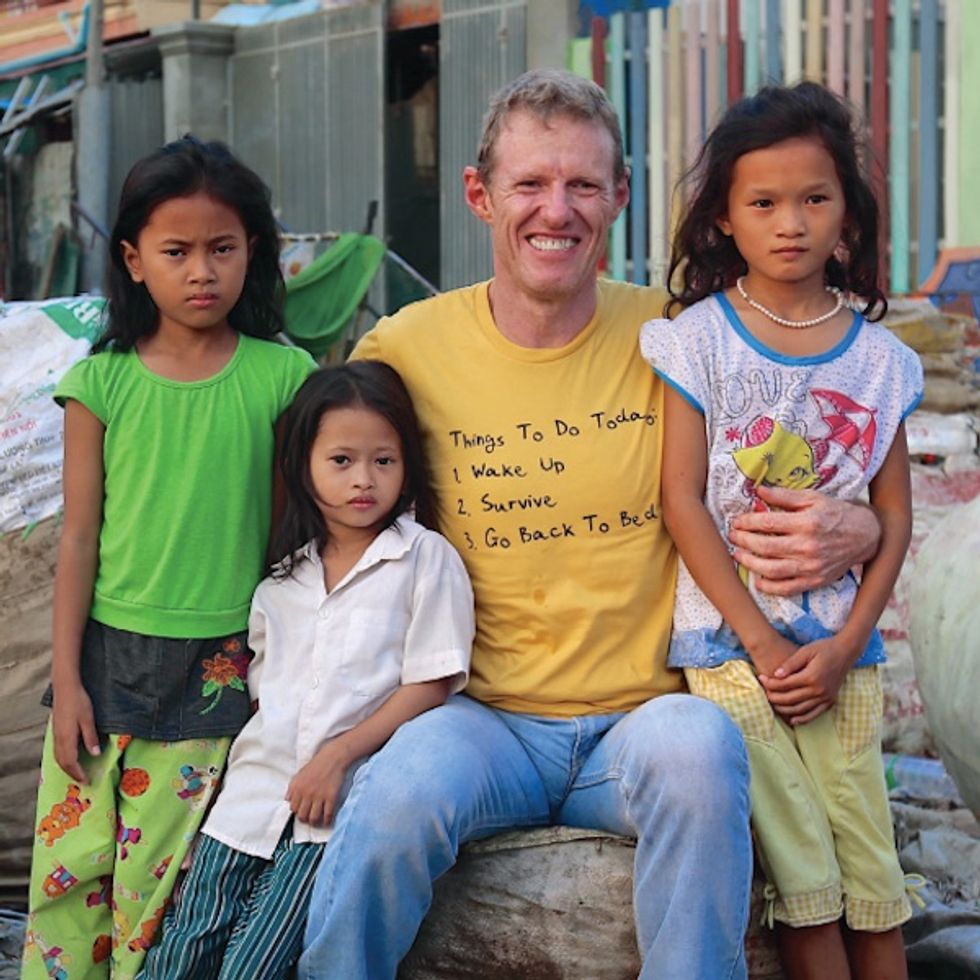 Image source: Unselfish
Parkinson told TheBlaze about Neeson's "pivot point." He was in Cambodia, working with the impoverished people when his office called: There was a crisis at the studio because a star was refusing to get on the private jet because some small detail was not up to snuff.
Neeson told Parkinson that it was right after that phone call that he decided he'd had enough. Neeson quit his job and sold everything: the house, the yacht, and the Porsche. He moved to Phnom Penh, Cambodia where he set up and runs the Cambodian Children's Fund (CCF).
The CCF has grown in the decade since Neeson started the fund. According to Parkinson's book, the program currently helps more than 30,000 people, more that 2,500 of whom are children. The former studio executive hopes to  "transform Cambodia's most impoverished kids into tomorrow's leaders."
A portion of the proceeds from the sale of each copy of Unselfish is being donated to the Cambodian Children's Fund.
Listen to Paul Parkinson's interview on TheBlaze Radio below:
__
Follow Mike Opelka (@Stuntbrain) on Twitter.