"Saturday Night Live" returned this week with a fresh episode hosted by actress Reese Witherspoon.
Rand Paul on a skateboard, a shirtless Marco Rubio, Carly Fiorina on motorcycle and a bass-playing Mike Huckabee were among the growing field of 2016 GOP presidential hopefuls targeted in the show's opening segment.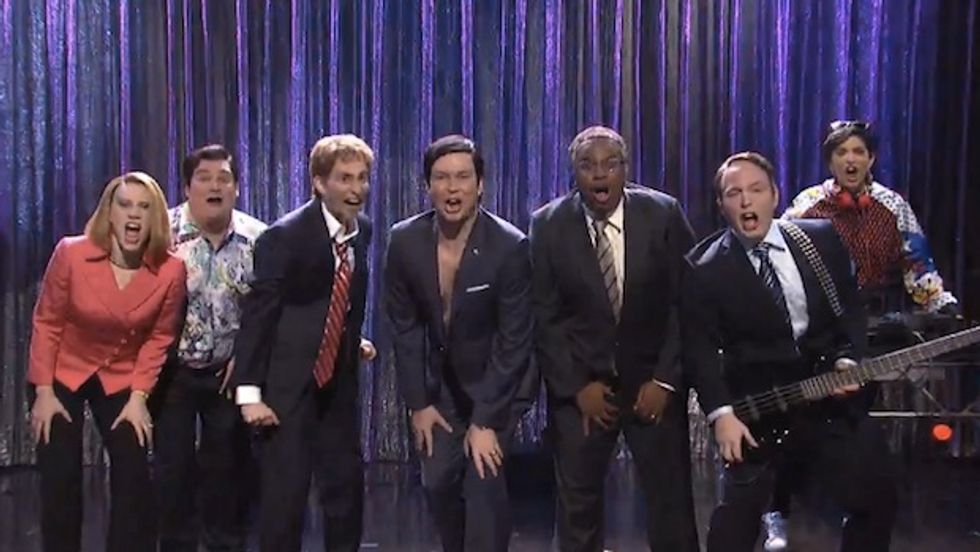 Image source: NBC
However, it was "Picture Perfect," a spoof on the classic TV game show "Pictionary," that was getting all of the attention on social media.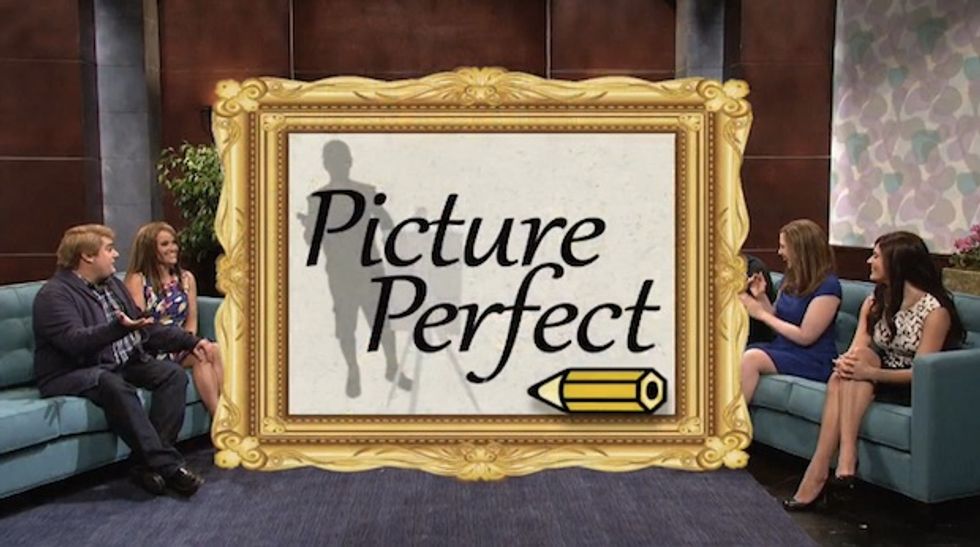 Image source: NBC
In the sketch, contestant Daniel Hoffman, played by Bobby Moynihan, is handed a card with the challenge to draw "the Prophet Muhammad."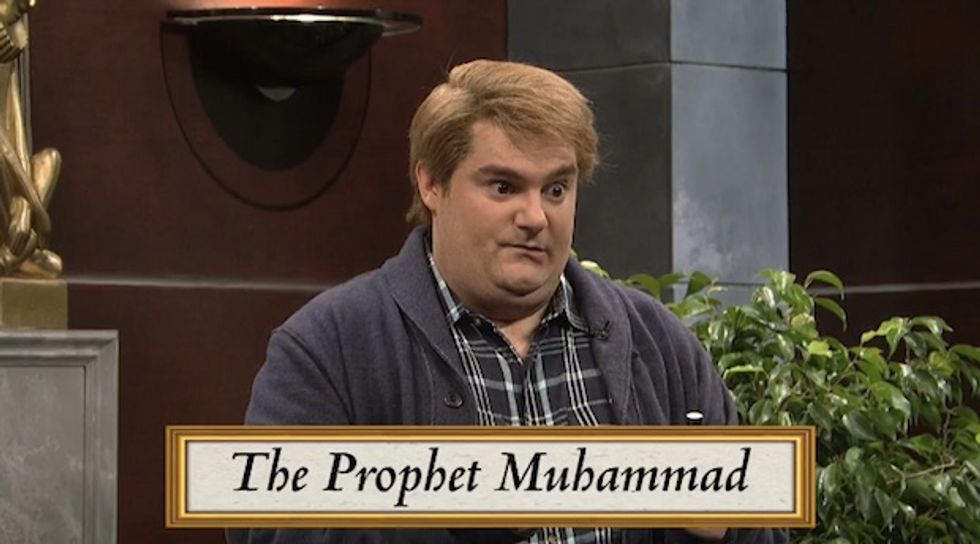 Image source: NBC
Paralyzed by fear, "Daniel" hands off the task to his celebrity partner, Reginald VelJohnson, played by Keenan Thompson, who fares no better.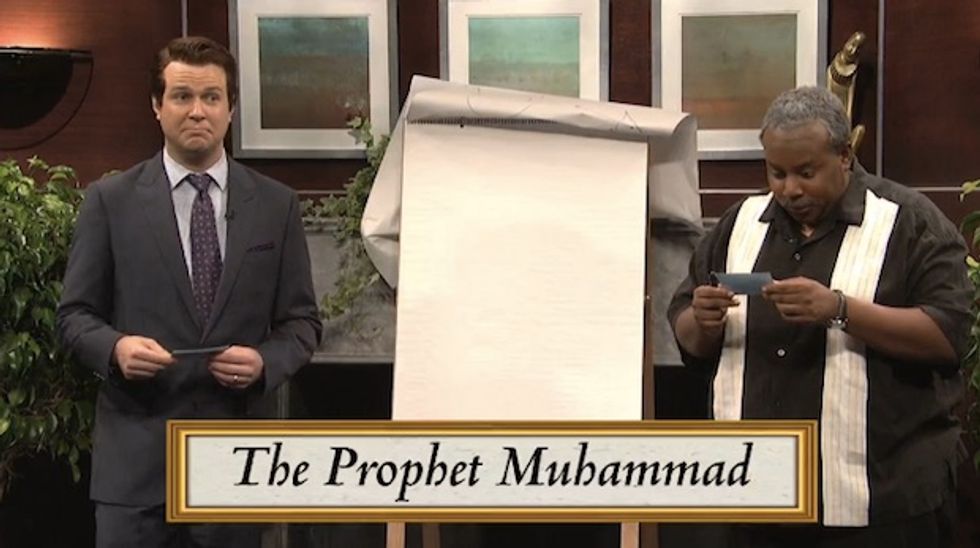 Image source: NBC
The prompt to draw Muhammad was in reference to the attack in Garland, Texas, last week at a free speech event that featured cartoons of the Muslim prophet, the depiction of whom is prohibited in the Islamic faith.
Reaction to the sketch was mostly positive:
Trend Setters--> The Prophet Muhammed. Lolzzz #SNL

— Elody Anne (@ElodyAnne) May 10, 2015
the prophet muhammed sketch is awesome lol #snl

— billiegirltoo (@billiegirltoo) May 10, 2015
I haven't laughed this hard at an SNL skit in a very long time. http://t.co/1qJNWa8KCC

— Erick Erickson (@EWErickson) May 10, 2015
SNL does Garland better than all other TV but still no drawing of Islam's jihadist http://t.co/ZOJD9NYcwp "prophet" http://t.co/xHUA61ROeZ

— Andrew Bostom (@andrewbostom) May 10, 2015
Not everyone was pleased:
Really #SNL? The reference of The Prophet Muhammad as in the recent shooting in Texas?

— Carol Alfonso (@caa1000) May 10, 2015
Watch the entire sketch:
Take our poll and let us know what you think:
—
Follow Mike Opelka (@Stuntbrain) on Twitter