Florida officials have determined that a concealed carry permit holder who fatally shot a man earlier this year acted in self-defense — and a newly released surveillance video showed how the scary scene unfolded.
The clip from a Fort Myers Waffle House showed the shooter, 28-year-old Jehrardd Williams, sitting in the restaurant about 2:40 a.m. Jan. 5. Williams was legally carrying a .40-caliber Smith and Wesson pistol, the News-Press reported, and employees knew him as a frequent customer.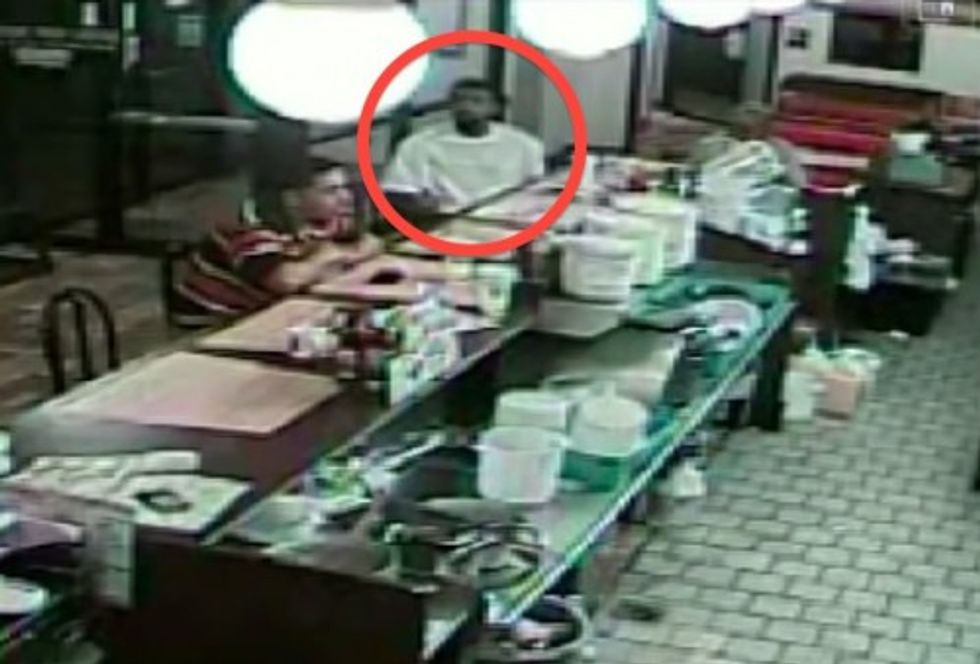 Williams is in the red circle. (Image source: YouTube/WFTX-TV)
But Williams was "immediately verbally confronted by a group of males who were drunk," the News-Press said, citing a report from the Lee County Sheriff's Office. The most aggressive was Dakota Fields, 24, who brought beers into the restaurant and had removed his shirt.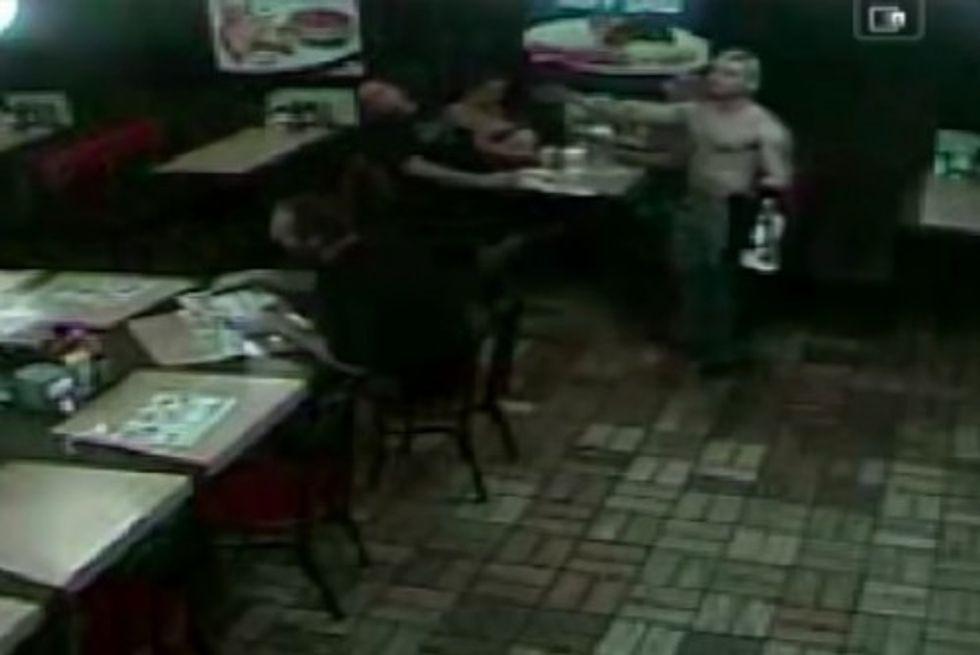 Image source: YouTube/WFTX-TV
The report noted Williams recalling Fields saying, "I am talking to both of you (n-words)" when addressing him and a Hispanic customer; Williams and the other man ignored the remarks. Fields abruptly exited the restaurant after employees told him to leave, the report added.
The video showed a friend of Fields, identified as Robert Black, shaking the Hispanic man's hand — but when he tried that with Williams, it was a no-go, and Williams was seen shaking his head back and forth in refusal.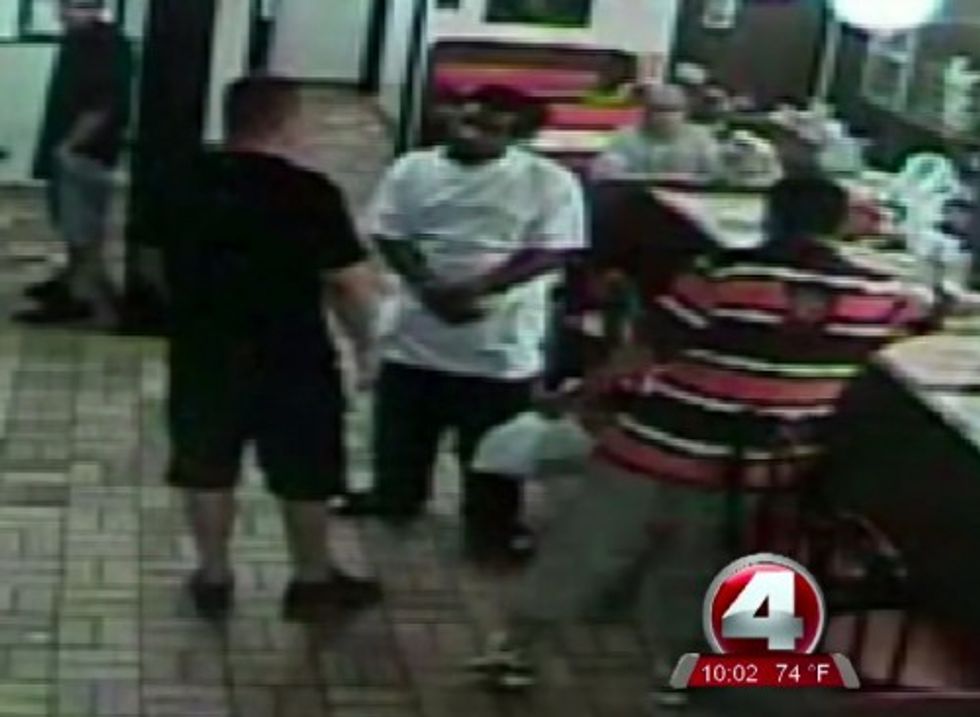 Image source: YouTube/WFTX-TV
After Black punched Williams in the head, Williams pulled out his gun.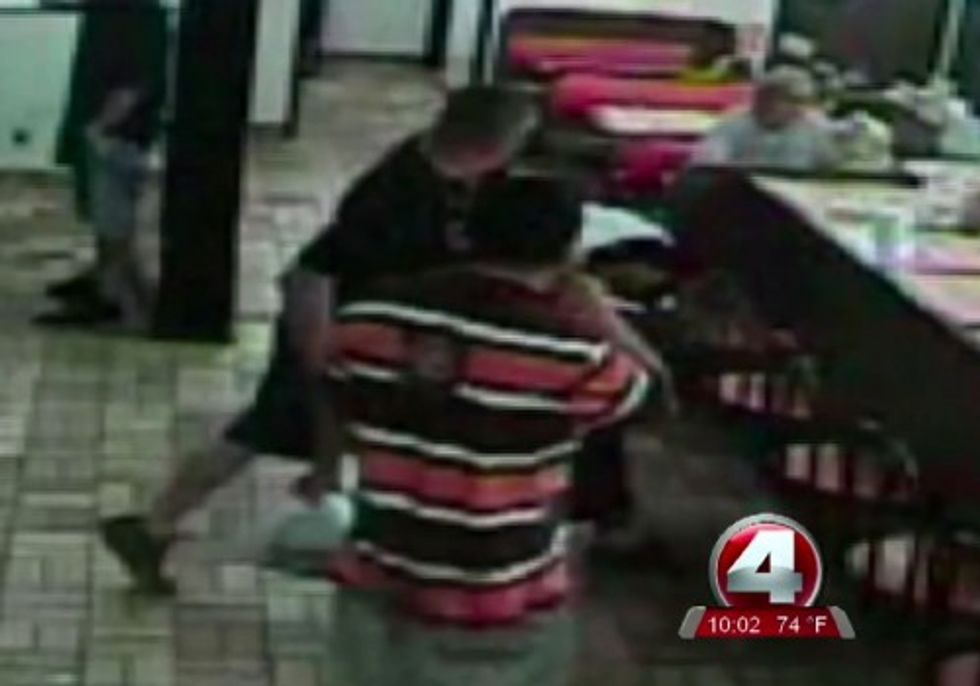 Image source: YouTube/WFTX-TV
"(Williams) did not fire at Black ..." a deputy wrote in the report, the News-Press said. "Instead he showed extreme restraint by taking several steps back and held the gun down at his side."
The video then showed Fields rushing back into the restaurant toward Williams.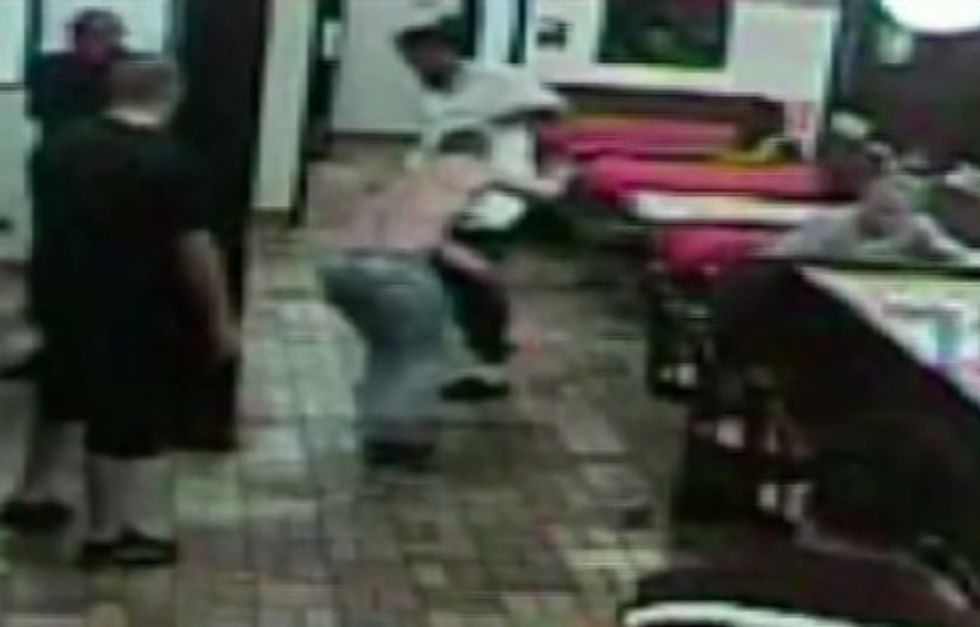 Image source: YouTube/WFTX-TV
"(Williams) began to fear that all four males were going to attack him ... (and) felt there was no other options but to shoot at Fields to prevent his attack," the report said.
So Williams shot Fields three times.
And Fields ran out of the Waffle House with his friends walking after him.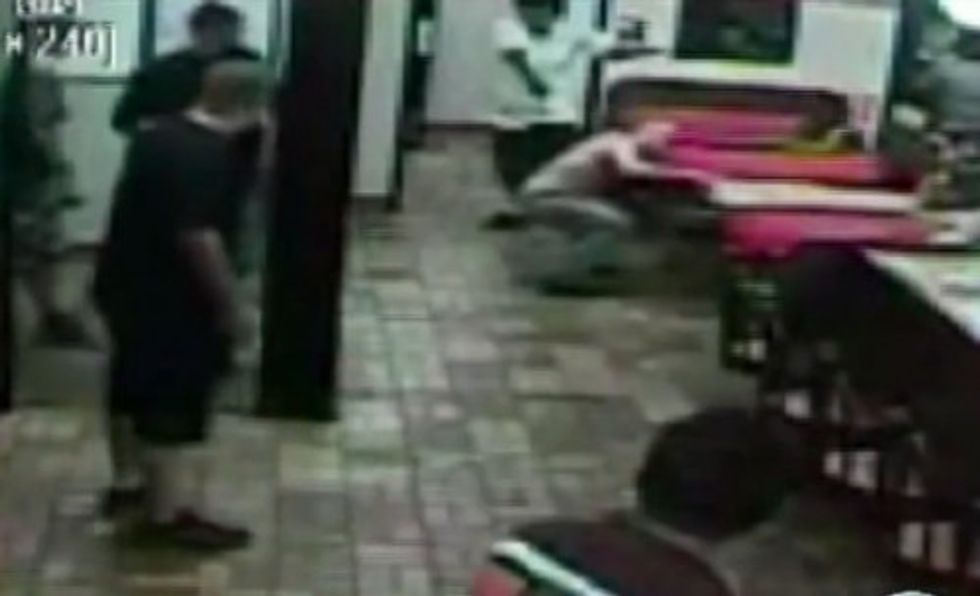 Image source: YouTube/WFTX-TV
Williams then dialed 911 and told the dispatcher he had shot at someone who made him fear for his life — added that he would place his handgun on the restaurant's counter and deputies would find him lying on the floor, the News Press added, citing the report.
Fields died six miles down the road after the SUV he and friends left in struck a car at the foot of a bridge, the News-Press reported.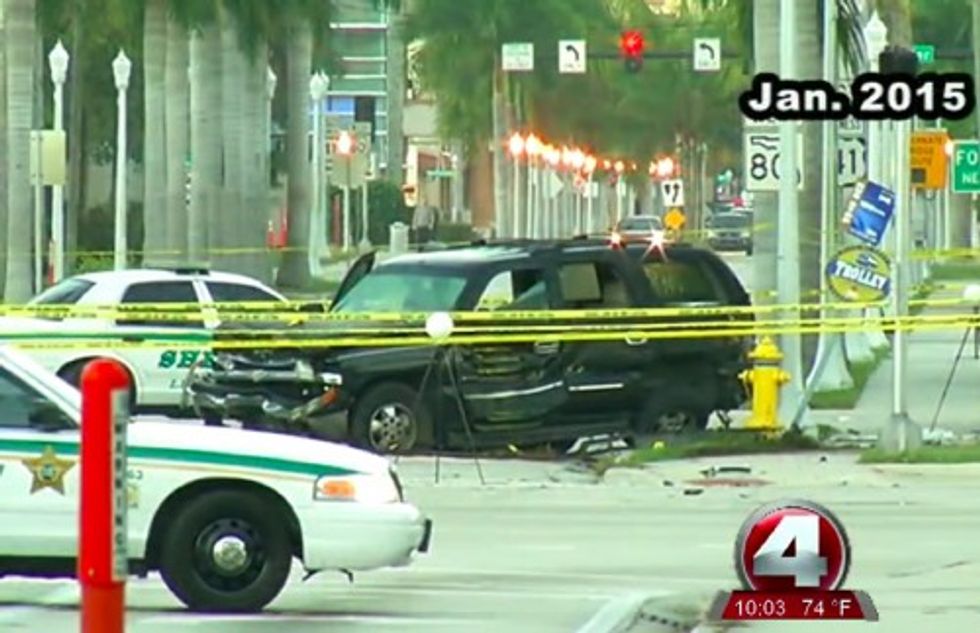 Image source: YouTube/WFTX-TV
Check out the report from WFTX-TV in Fort Myers:
This story has been updated.
(H/T: Weasel Zippers)
—
Follow Dave Urbanski (@DaveVUrbanski) on Twitter