A 19-year-old man in Michigan was killed by officers Sunday morning after telling a 911 dispatcher earlier that he wanted to commit "suicide by cop."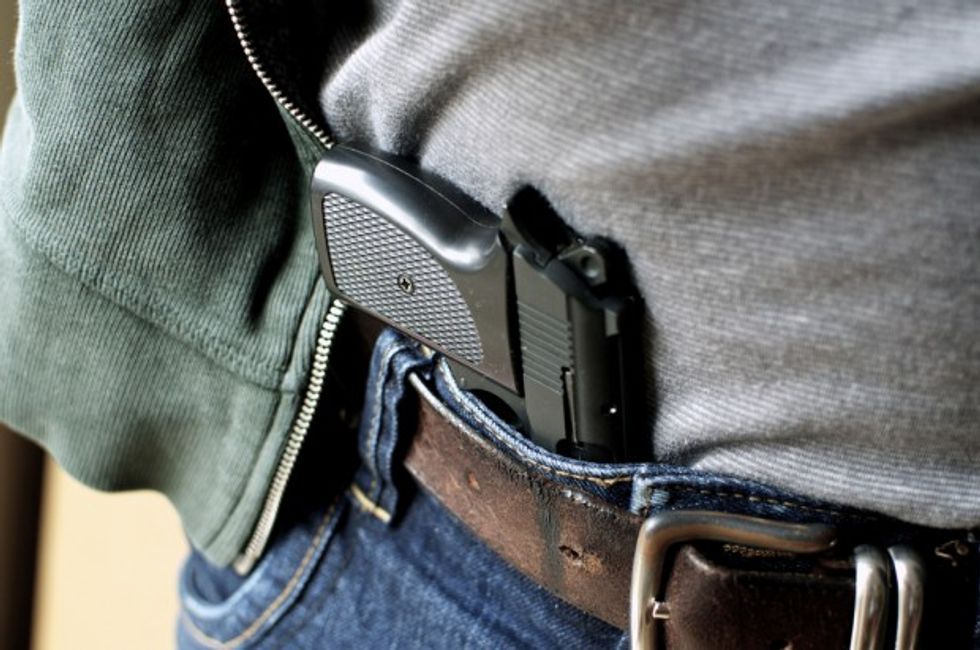 According to police, the suspect pulled a handgun from his waist and started engaging the officers with gunfire. (Photo credit: Shutterstock)
According to the Battle Creek Police Department, at 10:47 a.m. Calhoun County Dispatch received several calls from the man, identified by WZZM-TV as Koddy Zachary Campbell, giving them the locations where police could find him. About five minutes prior, concerned family members called police, telling them the man was reportedly suicidal and possibly carrying a firearm.
When police located Campbell, he pulled out a gun. The police department said shots were fired by both parties. Campbell was hit and transferred to an area hospital where he died of his wounds. No officers were injured in the shooting, but per procedure they were placed on paid administrative leave.
At a news conference Sunday afternoon, Battle Creek Police Chief Jim Blocker said the officers "gave him loud and clear commands to drop the weapon and he did not," the Battle Creek Enquirer reported.
"It was a handgun. Shots were fired by officers and by Campbell," Blocker said, adding that a police dashcam captured video of the incident.
Prior to the shooting, Campbell was reportedly seen walking near the Calhoun County Justice Center with a gun to his head, the Enquirer reported.
Michigan State Police took over the investigation.
Watch WZZM's report about the incident:
(H/T: MLive)