A little perch, a little snake and a little boy made for an awesome little video that had the boy telling his mom it had to be shared.
"My son caught a little perch, reeled it up to the shore and as it flopped around, it unhooked itself. As soon as that happened, a garter snake comes out of nowhere and grabs it!" Cindy Kruller wrote on YouTube. "My son started screaming about a snake stealing his fish, so I grabbed my camera and filmed the chase."
"That is amazing!" the boy said in the video that showed the snake trying to get away with the fish. "It's taking our perch. Holy cow. That is amazing."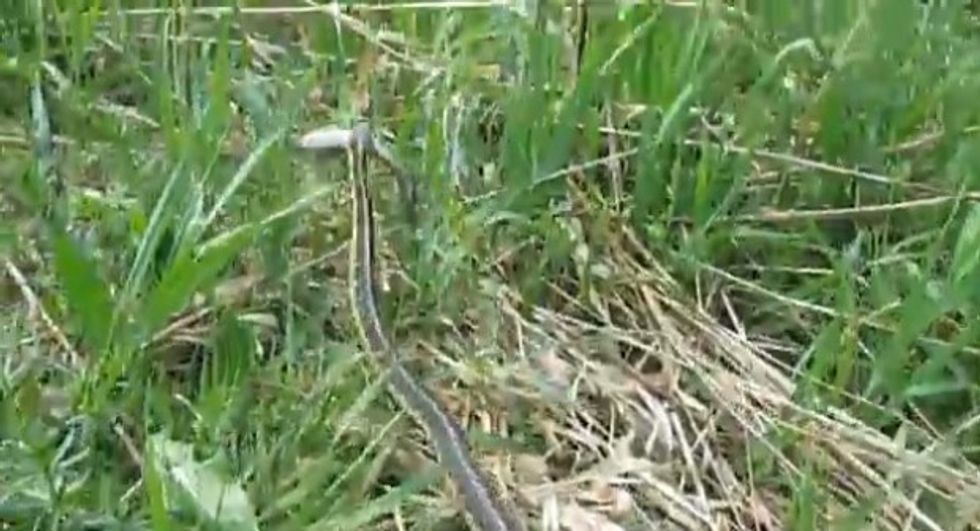 Image source: YouTube
After the snake dropped the fish, the boy picked it up and put it back in the water.
"He's safe," he said. "That was amazing. Mom, you have to put that on YouTube."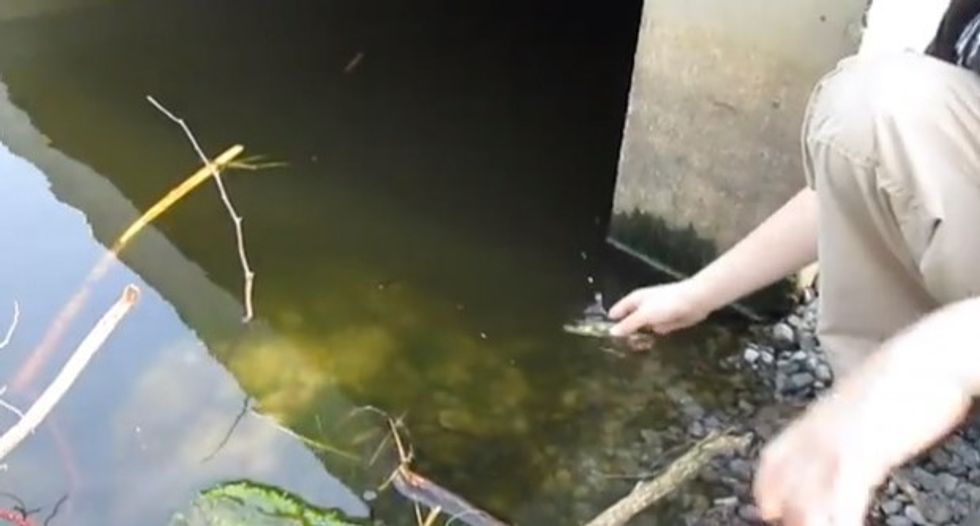 Image source: YouTube
Watch the footage:
(H/T: Reddit)