When Lydia McLaughlin, a one-time cast member on Bravo's "Real Housewives of Orange County," was originally approached by producers and asked whether she'd be interested in appearing on the reality show, she said that she laughed out loud and immediately said, "No."
But then something happened that made her rethink that quick decision: McLaughlin, a Christian who shares her journey into — and out of — realty TV in her new book "Beyond Orange County," went home and spoke with her husband, Doug; his response surprised her.
"I expected him to laugh and he kind of did chuckle a little, but he was like, 'This could be a really cool opportunity. Maybe God is going to use you and our family through the show, so why don't we pray about it and maybe even meet with them?'" McLaughlin told The Church Boys podcast.
Listen to her share her journey below:
Subscribe to The Church Boys on iTunes
Then, there were two specific events that led her to feel as though God was leading her to appear on "Real Housewives" — a Bible study and a chance encounter with a neighbor.
"I was actually going through a Bible study about Nehemiah and how he lives in the castle and he's the king's right-hand man — and God calls him out of the palace to go build a wall," McLaughlin said. "And I felt like God was telling me 'I'm calling you out of your comfort zone to go build a wall for me.'"
She said that the Bible study led her to believe that God planned to use her to minister through "The Real Housewives."
"Maybe this is supposed to happen," she recalled thinking. "Maybe this is God."
Around that same time, McLaughlin said that she went to meet her neighbor across the street for the first time — and that she was stunned when the woman opened her front door. It was Alexis Bellino, who was another "Real Housewives of Orange County" cast member at the time.
"She opened the door and she was like, 'Hi,' and I was like, 'Oh my gosh, you're on the 'Real Housewives. You're my neighbor?'"
McLaughlin said that she found the chance encounter "bizarre," considering that producers had just recently approached her. She felt it was yet another sign that she should rethink her decision not to do the show. So, she contacted producers and agreed to appear on season eight.
She said that the experience was exciting and that it allowed her to minister to people by showing her faith in action. But when it came to agreeing to appear again on a second season, McLaughlin said that she had to pause and think.
"I wanted to do it. I had gotten a taste of the fame and it was really fun," she said. "I hadn't gotten such a clear conviction from the Lord and so I was really trying to figure out what my motives were for doing it the second time around."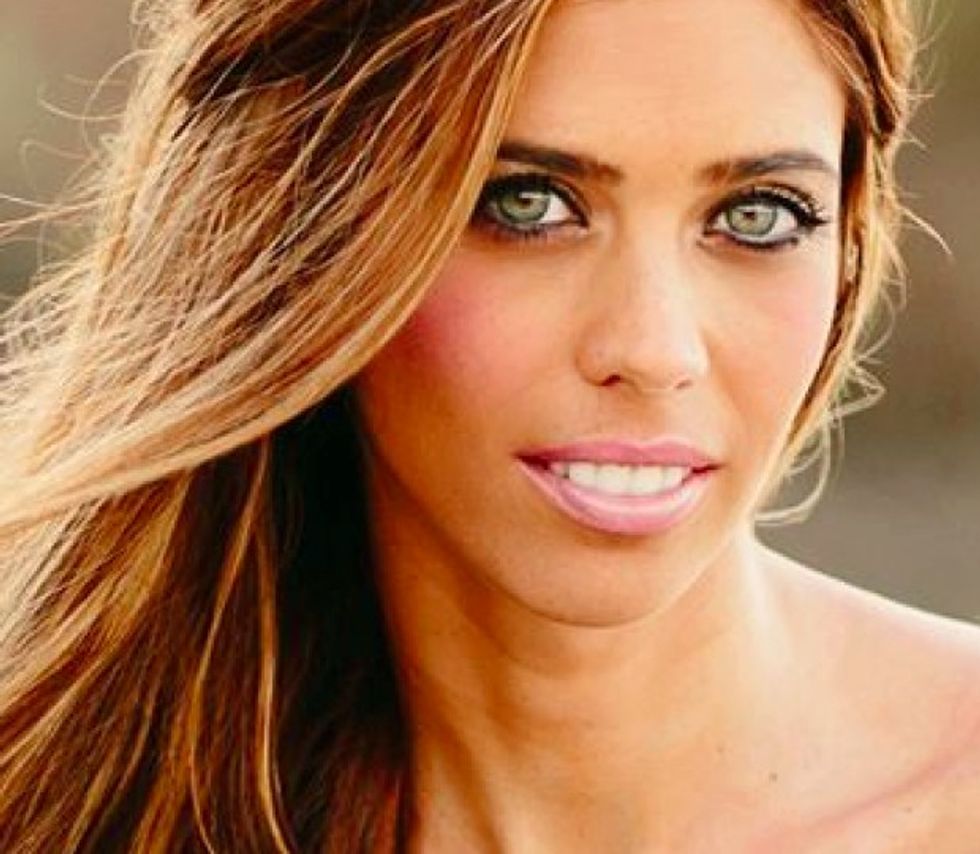 Lydia McLaughlin, formerly of "Real Housewives of Orange County" (Facebook/Lydia McLaughlin)
After making a list of pros and cons, McLaughlin said that she decided to quit the show. In the end, she felt that her motivations for leaving had "eternal value" and included protecting her marriage and family, among other sentiments.
"I just came to the decision that it wasn't right for my family … so I decided to walk away," she said. "It was very hard."
McLaughlin also explained that a contributing factor was the notion that some of the "Housewives" stars who had been on the show for a long time didn't seem happy. Some told her, "If you don't need the money and you want to protect your family you should not do this show."
That was a red flag that helped to make her decision not to appear a bit easier.
While she said she's not ruling out a return to the popular franchise in the future if she feels that it's God's calling, McLaughlin explained that the experience didn't come without its challenges.
"I definitely felt like an outsider, 100 percent … and I knew going into it that they were going to try to make me contradictory and be a hypocrite," she said. "So, you kind of have that playing in the back of your head."
At moments during the filming, McLaughlin said that there was "such a spirit of darkness" that made it hard to sit and take part. But she's hoping that the experience of being a Christian in such a difficult environment will help encourage others to "have a bold faith as well."
Find out more about McLaughlin and her new book "Beyond Orange County" here.