Glenn Beck on Tuesday tore into "communist hippies" who he said are "destroying people's lives" with minimum wage demands.
"How is that $15 an hour wage working out for you, Seattle?" Beck demanded on his radio program. "You're getting rid of all those pesky restaurants?"
"So far the minimum wage has only risen to $11 an hour," Beck's co-host Stu Burguiere clarified. "It will keep rising every year until it gets to $15 an hour. Restaurants are now scrambling to figure out how they will pay for it."
Beck was appalled that some business owners in Seattle didn't realize how the minimum wage increase could negatively impact both employees and consumers. Some are even being forced to close their establishments because of the cost, putting their employees out of an income altogether.
"A 'livable wage' is such an insane point because people don't have any wage when you have to fire them because you're closing your freaking restaurants!" Burguiere said. "It makes no sense at all."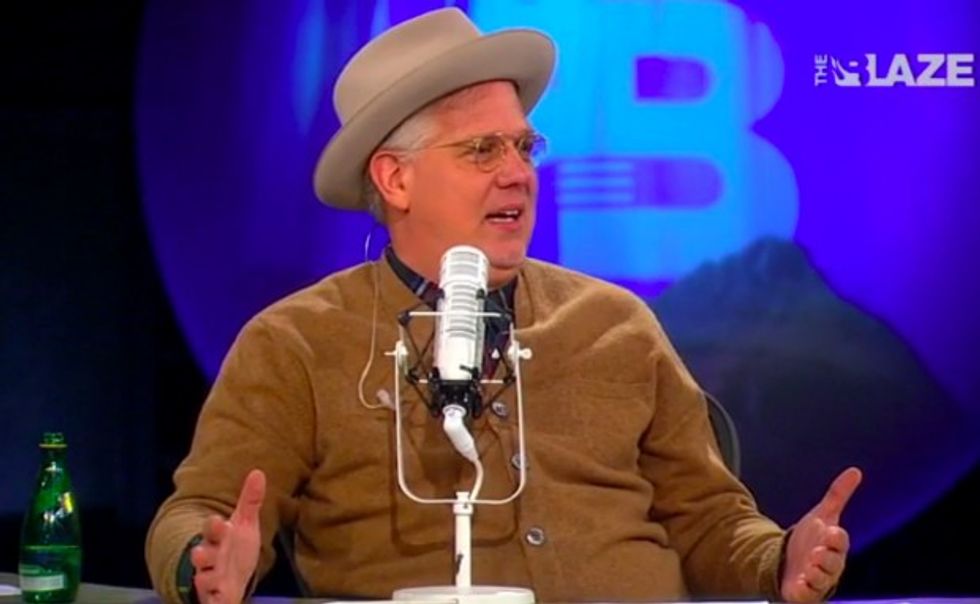 Glenn Beck speaks on his radio program May 12, 2015. (Photo: TheBlaze TV)
"And who has destroyed [the restaurants]? Not the free market. The government!" Beck added. "That is the opposite of the American dream and the American way."
"I grew up in Seattle," Beck continued heatedly. "My grandparents were right. All the freaks that are too good for California are moving up here and they'll wreck this state. And they did. They wrecked it!"
Beck and his co-hosts also discussed those demanding that McDonald's increase its minimum wage to $15 an hour.
"Damn hippies," Beck said. "Shave your armpits and get a clue. ... These communist hippies are coming around and they're trying to preach $15 an hour. They're destroying people's lives! I mean, you want to run McDonald's out of business? McDonald's is doing a great job by themselves."
Beck referenced a new initiative to add kale to the menu, which he said will be a colossal failure.
"Forget the kale," Beck said. "Nobody wants kale from McDonald's. Nobody wants kale! I don't go to fancy restaurants and get kale."
"You can't forget who took you to the party," Beck continued. "Big, fat guys like us and little kids that love the clown and love to go and have a good McDonald's burger. Moms eating, you know, yogurt and berries did not take you to the party. We like your fries. We like your burgers the way they are. Leave it alone."
[mlbvideo content_id=112020183]
The full episode of The Glenn Beck Program, along with many other live-streaming shows and thousands of hours of on-demand content, is available on just about any digital device. Click here to watch every Glenn Beck episode from the past 30 days for just $1!