Alternate headline: Never trust a Faith editor—ever
Is this really some mysterious drawing from the oh-so-scary "Devil's Bible" (as known conspiracy theorist Billy Hallowell would have us believe) or the early work of Maurice Sendak?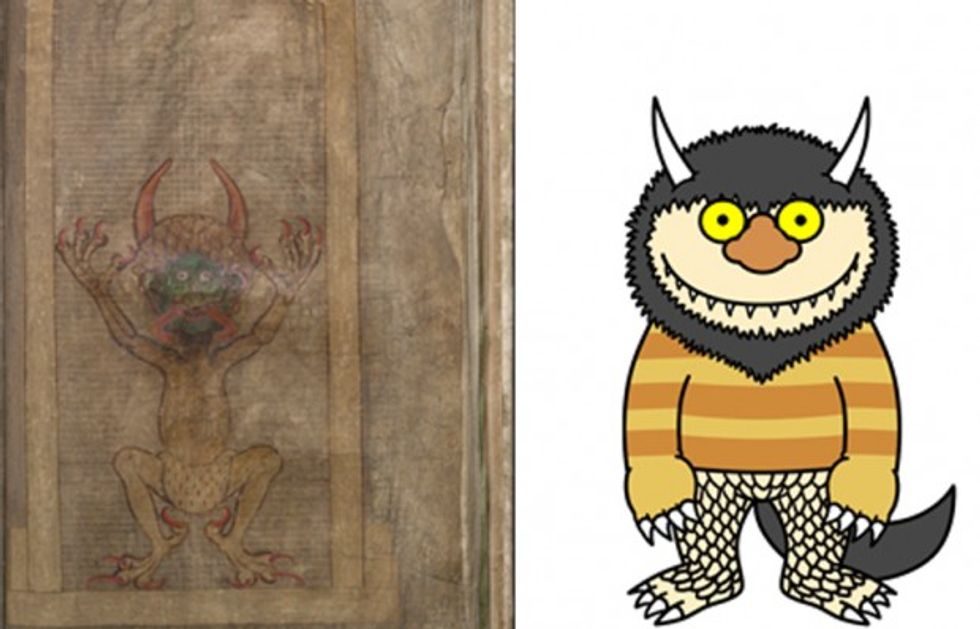 Left: Codex Gigas digital images by Per B. Adolphson is licensed under a Creative Commons Attribution 4.0 International License. Right: Character from "Where the Wild Things Are" by Maurice Sendak from How-to-draw-cartoons-online.com.
Don't fall for Hallowell's hype.