"Duck Dynasty" star Sadie Robertson is an outspoken Christian who works diligently to be a positive role model for her peers, telling The Church Boys podcast this week that she takes that responsibility "very, very seriously."
"There aren't that many positive role models in the world today — for Christians at least," she said. "It's easy to get lost in a crazy world whenever everyone else is doing crazy things ... I try to really watch what I do, watch what I say, watch how I act."
Robertson, 17, who finished runner-up last year on season 19 of "Dancing With the Stars" — a show that required her to dance in front of millions of Americans each week — said that she almost didn't join the TV competition.
"At first I said, 'No... I'm not doing that. It's so scary. I'm not going to dance in front of millions of people. I don't know how to dance,'" Robertson said.
But after her little sister questioned whether she was letting fear take a hold of her, Robertson relented.
"I realized that it was my fear saying, 'No,'" she said, noting that she felt appearing would allow her to be a "testament to a lot of people." And in the end, that's exactly what she was able to do, she said.
Listen to Robertson discuss faith, fame and more below:
As for her everyday life, Robertson said that she makes an effort to ensure that fame doesn't overtake her life, spending time doing the things she did before "Duck Dynasty" showered attention and public scrutiny upon her family.
She also spoke about her fellow teenagers, saying that it's important for young people to learn to respect themselves.
"I think that ... a lot of girls — they'll do anything to get a guy ... when actually the guys that are worth [it] are the guys that want you to respect yourself," she said. "The world has ... put this pressure on teenage girls to show everything and to to go out there and do anything, and that's not how it should be, and that's not how it's supposed to be — and that's not what you need to get a guy worth dating."
Robertson also spoke about the role that faith plays in her life, explaining that she places her identity in Jesus Christ and the Bible.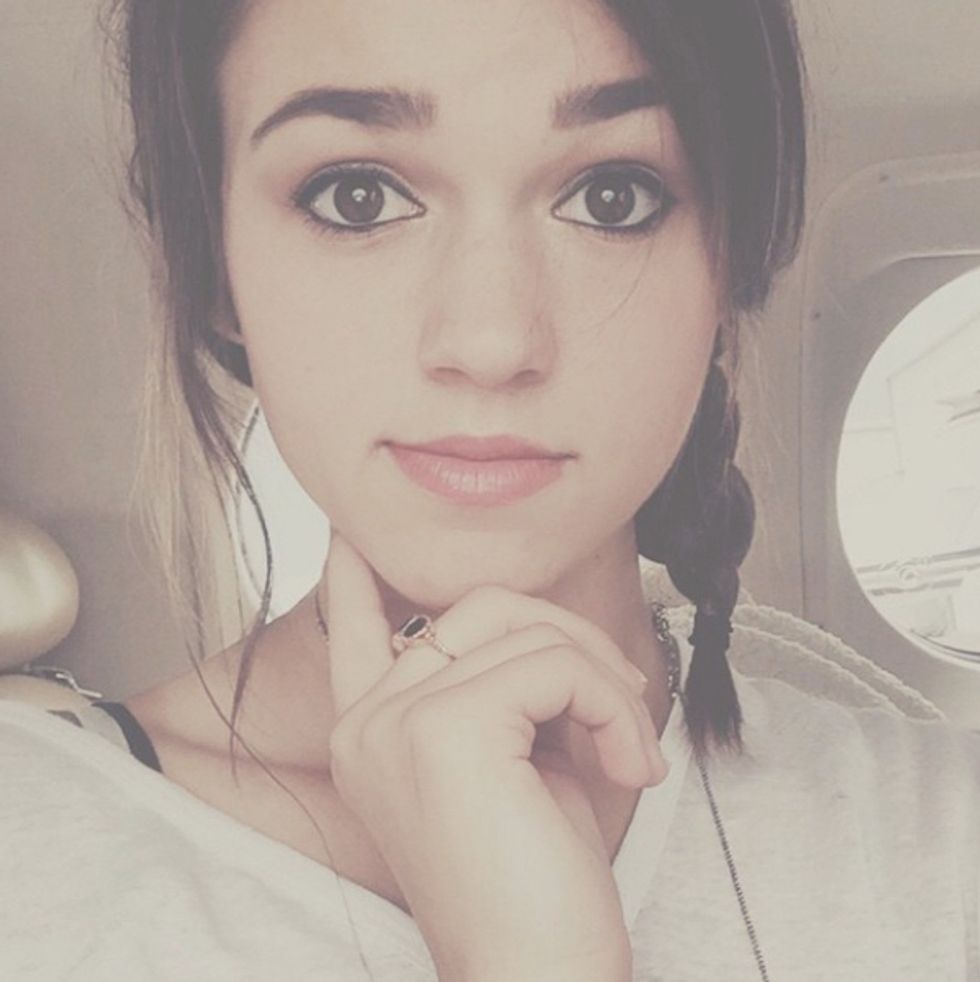 Sadie Robertson (Instagram/LegitSadieRob)
"I really think my faith is what guides me. I'm just trusting God and doing what he says to do," she said, adding that she regularly spends a lot of time in prayer. "For me, one thing that keeps me grounded and stable in my faith."
Like many young girls, Robertson has had her own set of struggles, telling The Church Boys podcast about her past issues with self-confidence — issues that she said she overcame by relying on her Christian faith.
"I really prayed about it a lot and I looked into it ... [I thought] 'I need to stop being so down on myself,'" she said. "I didn't need to find confidence in myself. I needed to find the confidence in my trust in God, and that's what kind of turned it around for me."