A Philadelphia mom wants the kids who threw rocks at special needs students on a bus Monday to be brought to justice, after her daughter was among the nine injured in the attack.
Authorities said one of the bus' windows was shattered Monday afternoon when a group of kids pelted it with debris from a construction site. Gina Clancy's daughter, Courtney, was hit in the eye when a rock broke the window.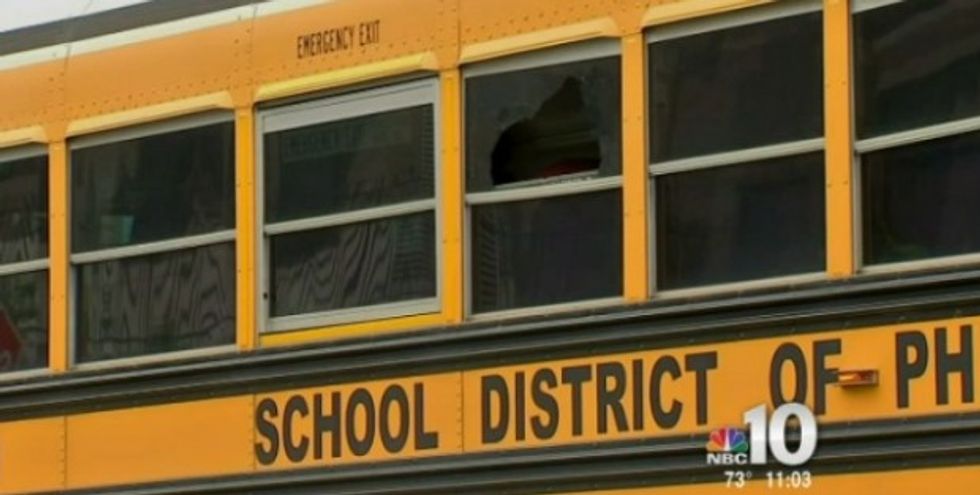 Kids hit a a bus with special needs students on board with a large cement rock, injuring at least one. (Image source: WCAU-TV)
"I heard her crying in the background on the phone," Clancy told WCAU-TV. "'Mom, I'm hurt! Mom, I'm hurt! Please come help me!'"
Courtney Clancy, a 20-year-old who has seizures and some behavioral disorders, was taken to the hospital for cuts and glass in her eye.
"I want this boy to be found," Clancy told WCAU. "That's all I want. Just everything to be over and [him to] be in prison and looking back that what he did was wrong."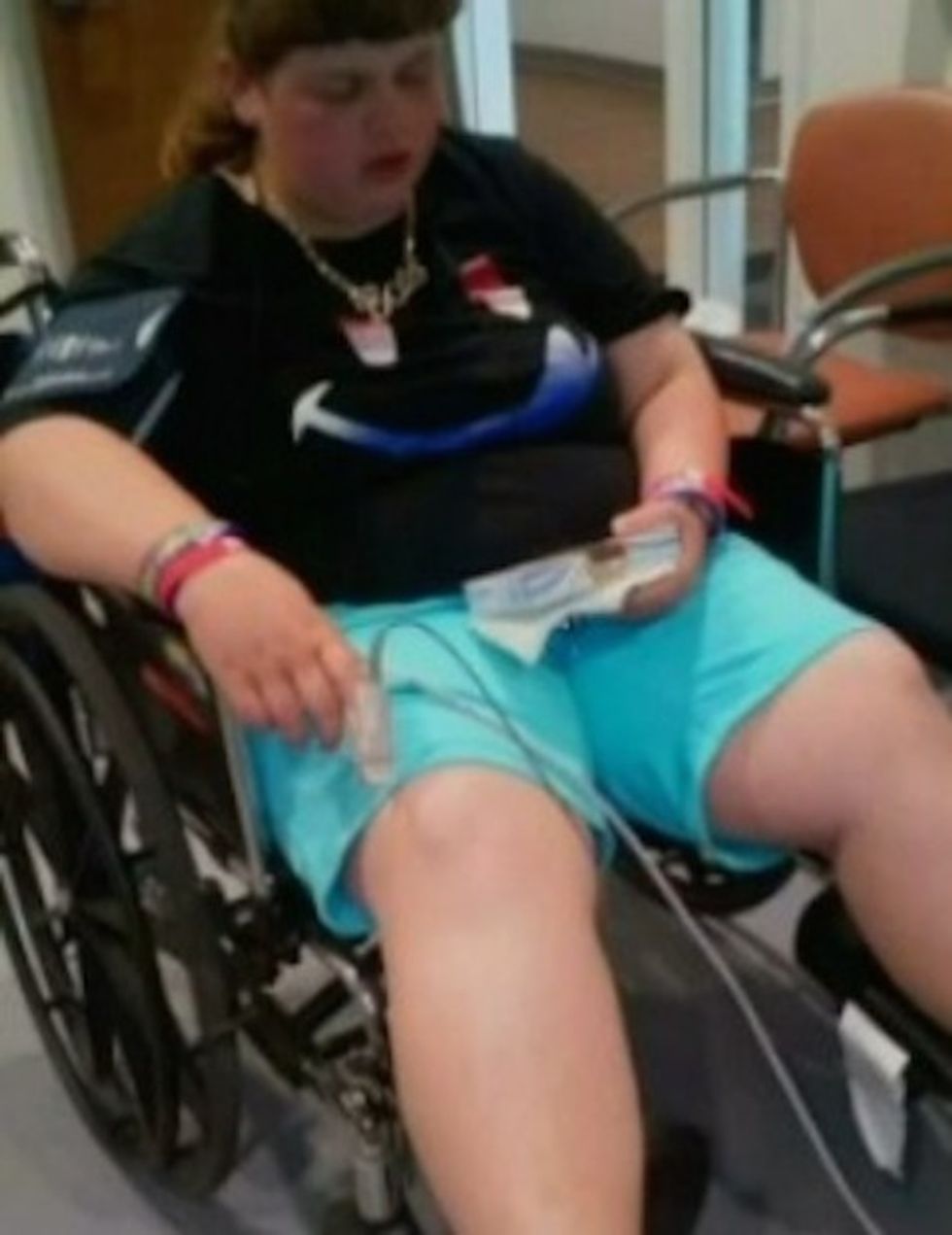 Courtney was treated for cuts and glass in her eye. As of Monday night, she still couldn't see out of one of her eyes. (Image source: WCAU-TV)
"Kids are really rude today, they don't care what they do, but I want this boy prosecuted, I really do," Clancy said to WPVI-TV.
No arrests have been made, but according to the news station six people are believed to have been involved in the incident, which police say was captured on a city camera. WCAU reporter described a cement piece thrown at the bus being about a cubic foot in size.
Lieutenant John Walker told WCAU he thinks there were likely many witnesses as the incident happened near a playground.
"They need to do the right thing" and come forward with information if they have it, he said.
Watch the news station's report:
Here's another with more commentary from the police department:
—
The Associated Press contributed to this report.
—
This story has been updated to include more video.