Horrific video emerged Monday evening showing a man strike three Philadelphia police officers as he attempted to flee law enforcement.
"The suspect used the vehicle as a weapon," Mayor Michael Nutter said.
Police said that officers were responding to a reported accident. The suspect had run into a wall and officers were attempting the help him, according to authorities. Moments after being removed from the car, a struggle suddenly ensued and the man got back in his vehicle.
Video shows officers attempt to remove him from the car as the man drives off, striking three officers at that location, according to police. Four officers were ultimately injured in the incident.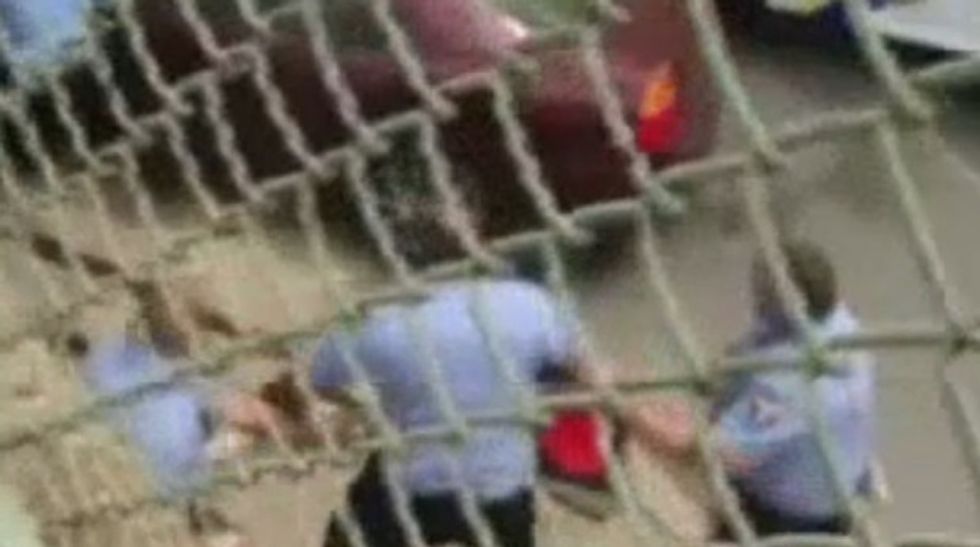 Image source: Screen grab
"I've seen all four police officers; I've talked to all police officers. They are all pretty banged up, but in good spirits," Nutter said. "This is an example of some of the dangers that police officers encounter on the job."
The suspect was taken into custody after the vehicle came to a stop and he was shot. His condition was not immediately known.
—
Follow Oliver Darcy (@oliverdarcy) on Twitter