RICHMOND, Va. (AP) -- A University of Virginia associate dean is seeking more than $7.5 million from Rolling Stone magazine in a defamation lawsuit stemming from a debunked account of an alleged gang rape on campus.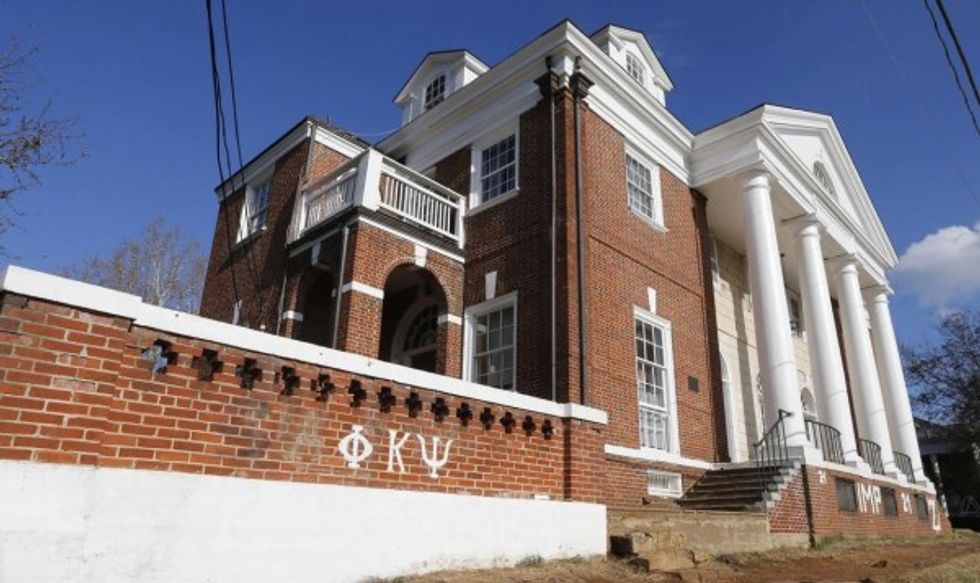 A Nov. 24, 2014 file photo shows the Phi Kappa Psi fraternity house at the University of Virginia in Charlottesville, Va. The fraternity at the center of a controversial Rolling Stone article describing a culture of sexual violence at UVA has been reinstated after city police could not confirm an allegation that rape occurred at that fraternity's house. (Image source: AP/Steve Helber)
The suit was filed Tuesday by Nicole Eramo, who is the top administrator dealing with sexual assaults at the Charlottesville school.
In a news release, Eramo said she was filing the lawsuit to "set the record straight" and to hold the magazine and writer Sabrina Rubin Erdely accountable.
A report published by the Columbia Graduate School of Journalism said the magazine failed at virtually every step in the reporting and editing of the story.
The suit was filed in Charlottesville Circuit Court. It also names Wenner Media for false and defamatory statements.
Rolling Stone did not immediately respond to a phone call or email seeking comment.