© 2023 Blaze Media LLC. All rights reserved.
Teens Pleaded Guilty to 'Mini Crime Spree' After Trashing a Church and Torching Cars. But as They Stood Before a Judge, Something Unexpected Happened That Changed Everything.
"That's what Christianity is all about."
As two teenagers stood before a U.K. court after pleading guilty to breaking in and causing damage to a local church, some unlikely supporters emerged to ask the judge not to jail them.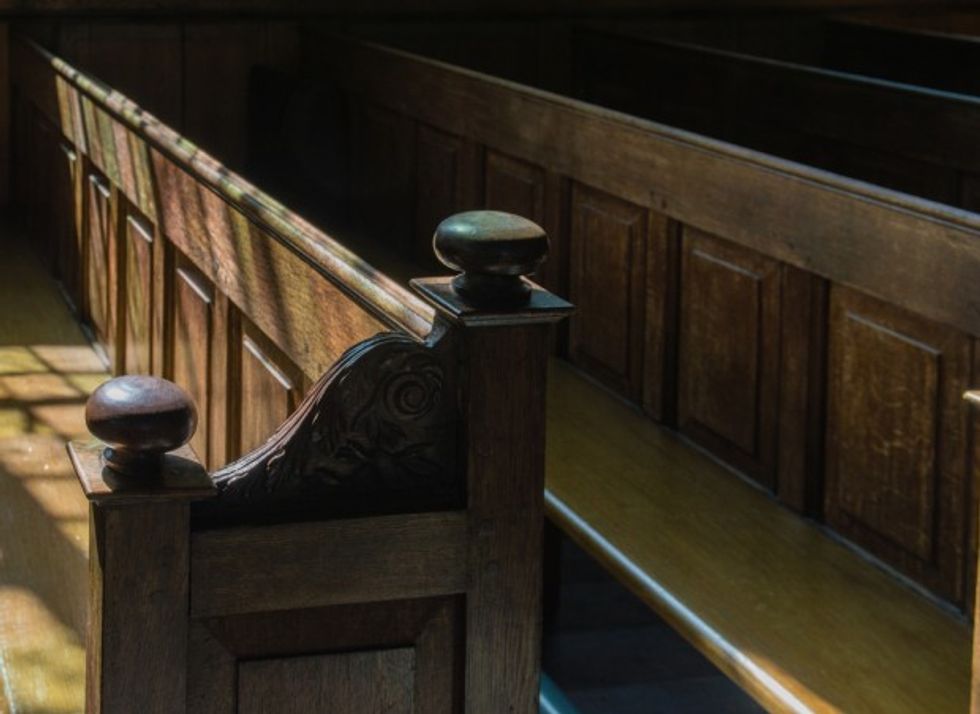 Photo credit: Shutterstock
Ben Walsh, 18, and Ricky Harris, 19, caused thousands of dollars in damage to St. Andrews Church in Bristol, U.K., leaving their victims with every reason to be angry. The act was part of what the Western Daily Press called a "mini crime spree," which included separate incidents in which they reportedly set cars ablaze.
But when it came time for the young men to appear before a judge, Pastor Nick Ruskin and his wife, Geraldine — the very victims who could have chastised the young men and sought their detention — instead urged the judge to spare them jail time, the Bristol Post reported.
Walsh and Harris allegedly broke into St. Andrews Church twice in January, reportedly taking an overhead projector, laptop and sound speakers. Still, the minister and his wife spoke out on their behalf.
"Our faith is worth less than nothing if we can't reach out to someone and support them," Pastor Nick Ruskin said.
Geraldine Ruskin later told the Bristol Post that she had met Harris in a restorative justice program after the crime was committed and felt that he was truly remorseful for what he had done to the church.
"He was scared stiff. When we got in there we listened to him and we didn't interrupt him. We gave our side," she said. "Immediately, his whole attitude was changing. He was actually showing remorse. I'm not a push over, I don't just take words into account, I take what people are doing."
She continued, "He was actually full of remorse and very keen to make amends."
In the end, the judge gave each young man a 12-month jail sentence, which will be suspended for two years. If they meet the terms of the court order — which includes 180 hours of unpaid work and a thinking skills program — it could mean that the prison sentences are thrown out.
For now, Walsh and Harris are free within the confines of the court's agreed parameters until the two year period expires.
The decision to suspend the jail sentences was met with a variety of reactions on the Bristol Post's Facebook page, with some calling the judge's ruling "terrible" and pondering how the young men with learn. Others, though, took a different view.
One person named Alison Prince wrote, "That's what Christianity is all about. I hope these chaps learn from there mistakes."
What do you think?
(H/T: Bristol Post)
--
Front page image via Shutterstock.com.
Want to leave a tip?
We answer to you. Help keep our content free of advertisers and big tech censorship by leaving a tip today.
more stories
Sign up for the Blaze newsletter
By signing up, you agree to our
Privacy Policy
and
Terms of Use
, and agree to receive content that may sometimes include advertisements. You may opt out at any time.