Six months of cancer treatments ravaged 81-year-old Clarence Blackmon's body, shrinking the military veteran to a scant 115 pounds.
Finally returning to his Fayetteville, North Carolina, home on Tuesday, Blackmon — confined to a wheelchair — discovered something that alarmed him given his circumstances: an empty refrigerator.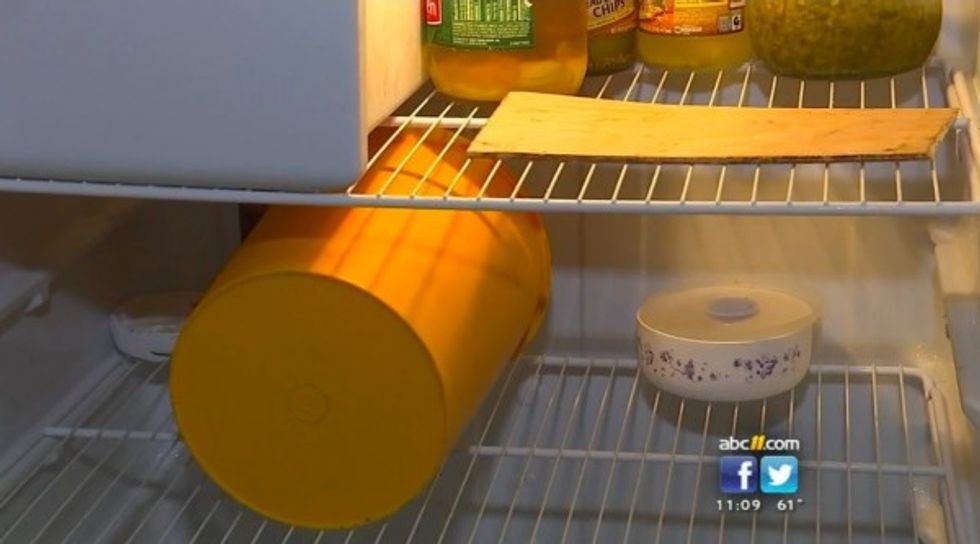 Image source: WTVD-TV
With no resources at his disposal to get food and no one in mind to call for assistance, Blackmon made a desperate move and dialed 911 for help.
"What I need is someone to get to the store and bring me some food because I have to eat something," Blackmon said on the recorded call. "I can't do anything. I can't go anywhere. I can't get out of my damn chair."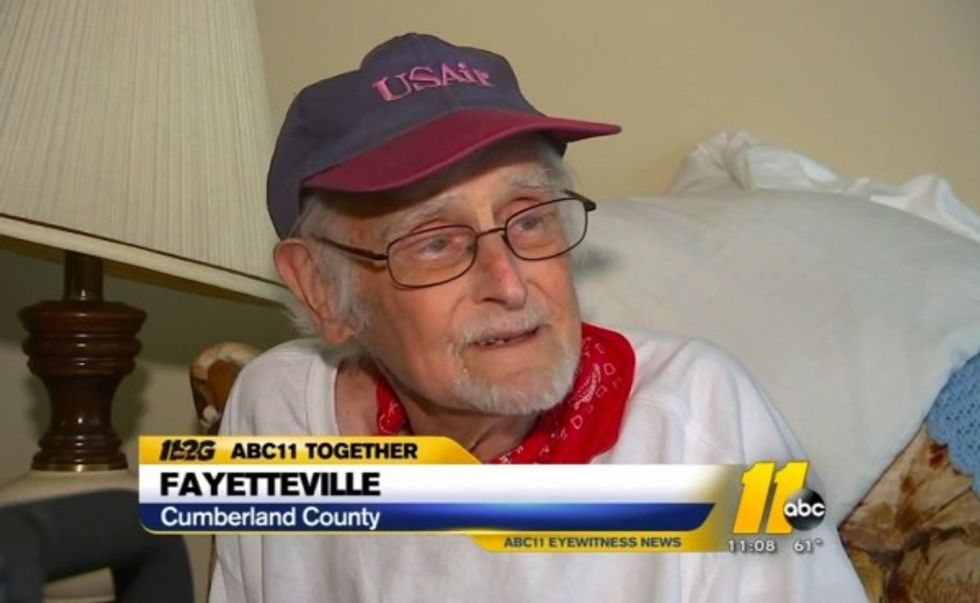 Clarence Blackmon (Image source: WTVD-TV)
Fortunately operator Marilyn Hinson took the starving vet's call and assured him she would arrange for him to get some food.
"He was hungry," Hinson told WTVD-TV. "I've been hungry. A lot of people can't say that, but I can, and I can't stand for anyone to be hungry."
Blackmon's requests weren't too hard to rustle up: a head of cabbage, beets, cans of beans, popcorn, tomato juice and soda — just enough to get him through the next few days.
Hinson secured her supervisor's OK to head to the supermarket and buy the items — and then she and some Fayetteville police officers delivered the food and drink to Blackmon. Hinson even made him some ham sandwiches.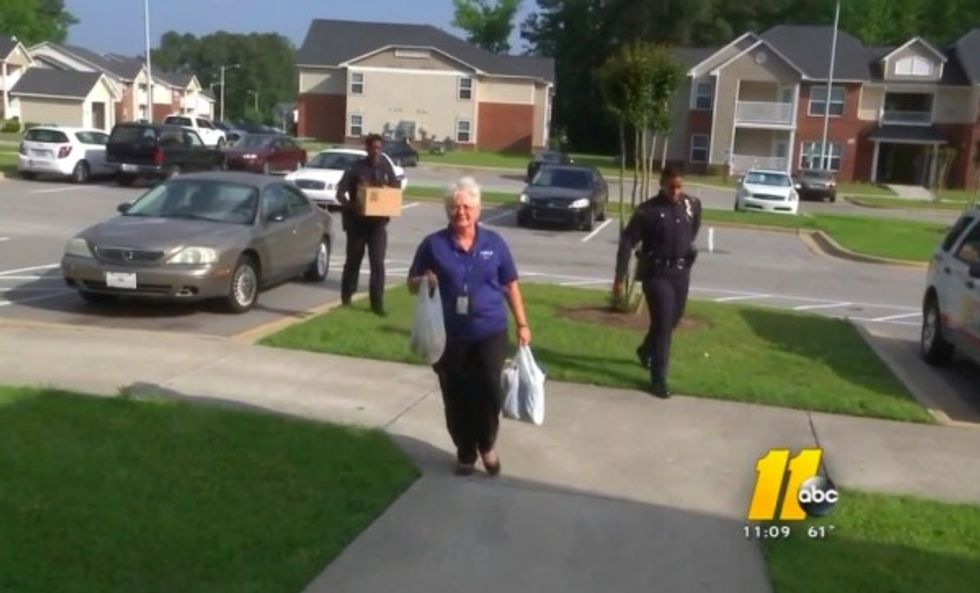 Image source: WTVD-TV
"It was like a little miracle ringing in my ear," Blackmon told WTVD. "I thought, 'Jesus, you answered those prayers.'"
And the answers keep coming. After folks caught wind of Blackmon's plight, his phone has been ringing off the hook with offers to bring him more food.
"'What do you want me to bring?'" Blackmon recalled one caller inquiring, adding that he chose roasted chicken.
Blackmon's gone from empty cupboards to shelves packed with food.
"We had numerous calls, emails, folks calling us directly, calling the call center, calling 911 saying, "How can we help Mr. Blackmon,'" Fayetteville Officer Antoine Kincade told WTVD.
In addition WTVD contacted state social services to inquire how Blackmon could have found himself in this situation, and it turns out the social services director didn't know what was happening to Blackmon until the station told them — and that the private rehab center that discharged Blackmon didn't notify social services that he was headed home.
But social services has visited Blackmon and his needs are being handled, the station added — so now he wants donations to go to the Salvation Army to help others in need.
(H/T: Daily Mail)
—
Follow Dave Urbanski (@DaveVUrbanski) on Twitter