Eckerd College in south Florida is holding two graduation ceremonies this week. On Sunday, students will receive their diplomas in a traditional ceremony. But earlier this week, more than two dozen pets (along with their owners) walked across a stage and received certificates from the school.
In addition to dogs and cats, Eckerd College's president Donald Eastman recognized the "accomplishments" of "Bugs" the bunny, "Patrick" the duck, "Dennis" the Russian tortoise and "Niko" the corn snake.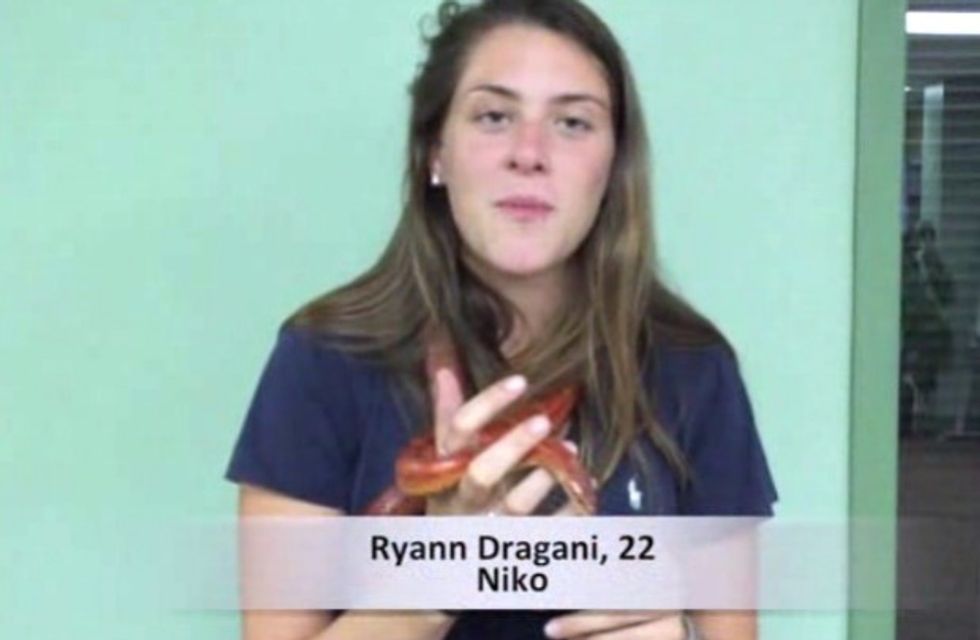 Image Source: TampaBay.com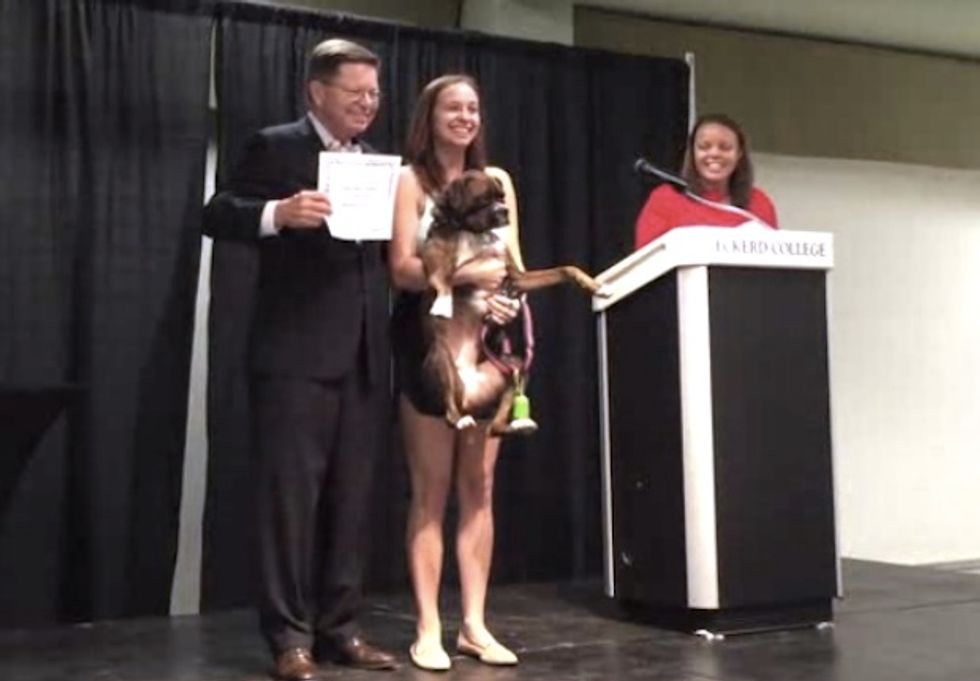 Image Source: TampaBay.com
The Tampa Bay Times reports, back in 1973, Eckerd became one of the first schools in the country to allow students to bring their pets to school, permitting them to live in the dorms on campus.
According to the school, during the past few years, students began bringing their pets to the commencement ceremonies. So, in 2013, the school started holding a special commencement for the animals.
The idea was a hit, and has grown size and the variety of animals participating.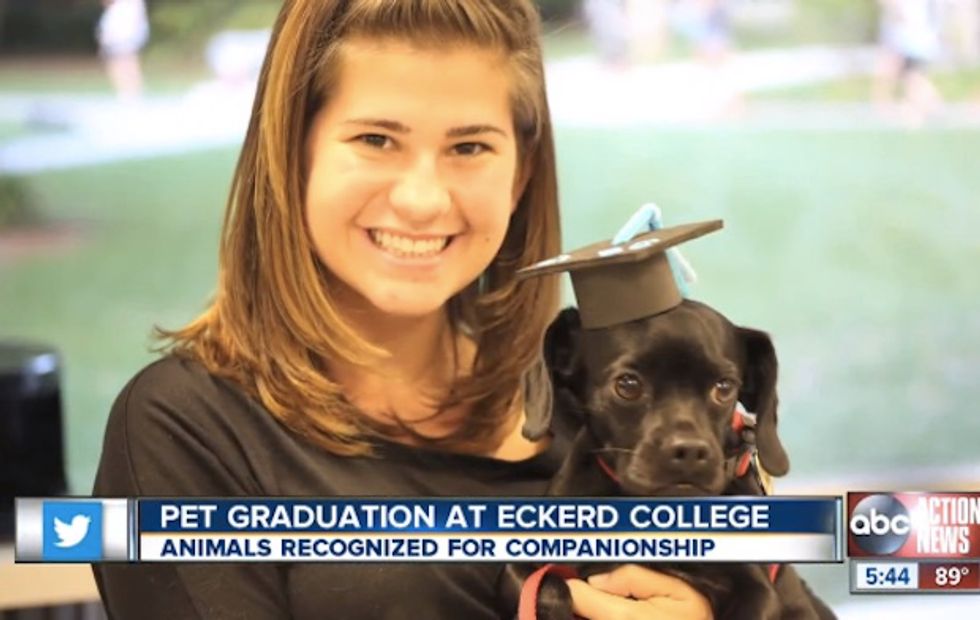 Image Source: WFTS.com
Watch the report from WFTS-TV:
The story also caught the eye of TheBlaze Radio's Doc Thompson. The Morning Blaze's co-host could barely contain himself when hearing about it. His rant begins at the 44:00 mark of the audio:
(H/T: Tampa Bay Times)
__
Follow Mike Opelka (@Stuntbrain) on Twitter.