A homeowner in South Africa not only captured footage of intruders robbing him while he slept, but also the moment his girlfriend woke up and opened fire on them.
According to Craven Coetzee, the man who posted the footage on YouTube, the incident happened in Port Elizabeth early Tuesday morning.
The slightly more than six-minute-long video shows a man slowly coming up the stairs, peeking and starting to tiptoe around the home. Two other men follow. When the video shows a different vantage point, you can see Coetzee sleeping upstairs in a loft and the intruders poking around downstairs.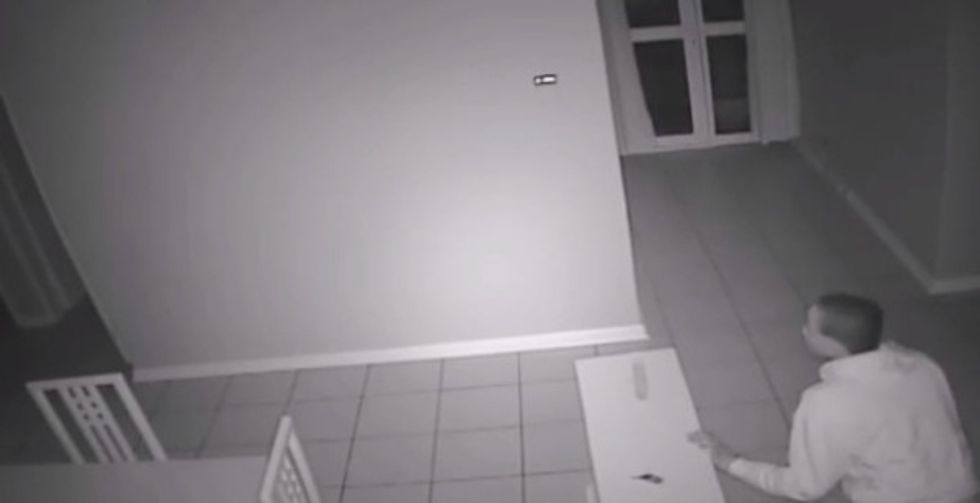 Image source: YouTube
"My girlfriend asked the guy to identify himself — she shouted 'Craven?'" he wrote. "The guy then moved towards her — this is also off camera as the doorway is on quite a large landing."
At the first shot, you see some sort of debris sprinkle down in front of the camera. Then the woman rushes out, holding the firearm in front of her, pointed toward the intruders outside of the camera's field of view. She fires another shot.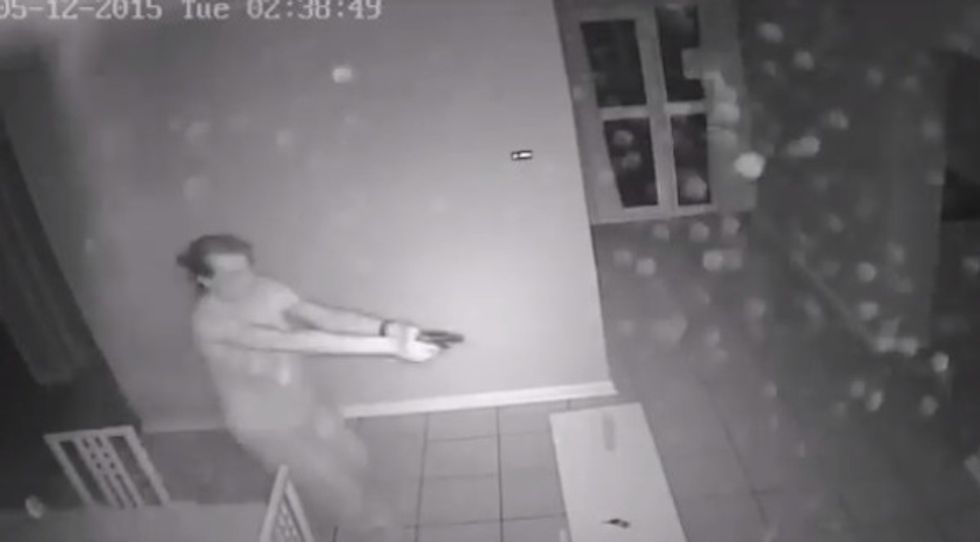 Image source: YouTube
Watch the footage:
Alwin Lebans, a spokesman for the local police department, told News 24 the 39-year-old woman fired two shots. No one was injured in the incident and the intruders got away with her purse, which held cash and credit cards.
Coetzee also included a photo of a local newspaper article in his description of the video to verify the situation was real, because some commenters saying it was staged.
(H/T: Reddit)