A man was flat on his stomach pointing a firearm at a target at an outdoor shooting range in El Paso, Texas, earlier this week.
When he knew the cellphone recording him was rolling, he took the shot.
Success at hitting the target, which exploded with a bang of dust suggesting he was using Tannerite, was short-lived though as a rock decided to hit back.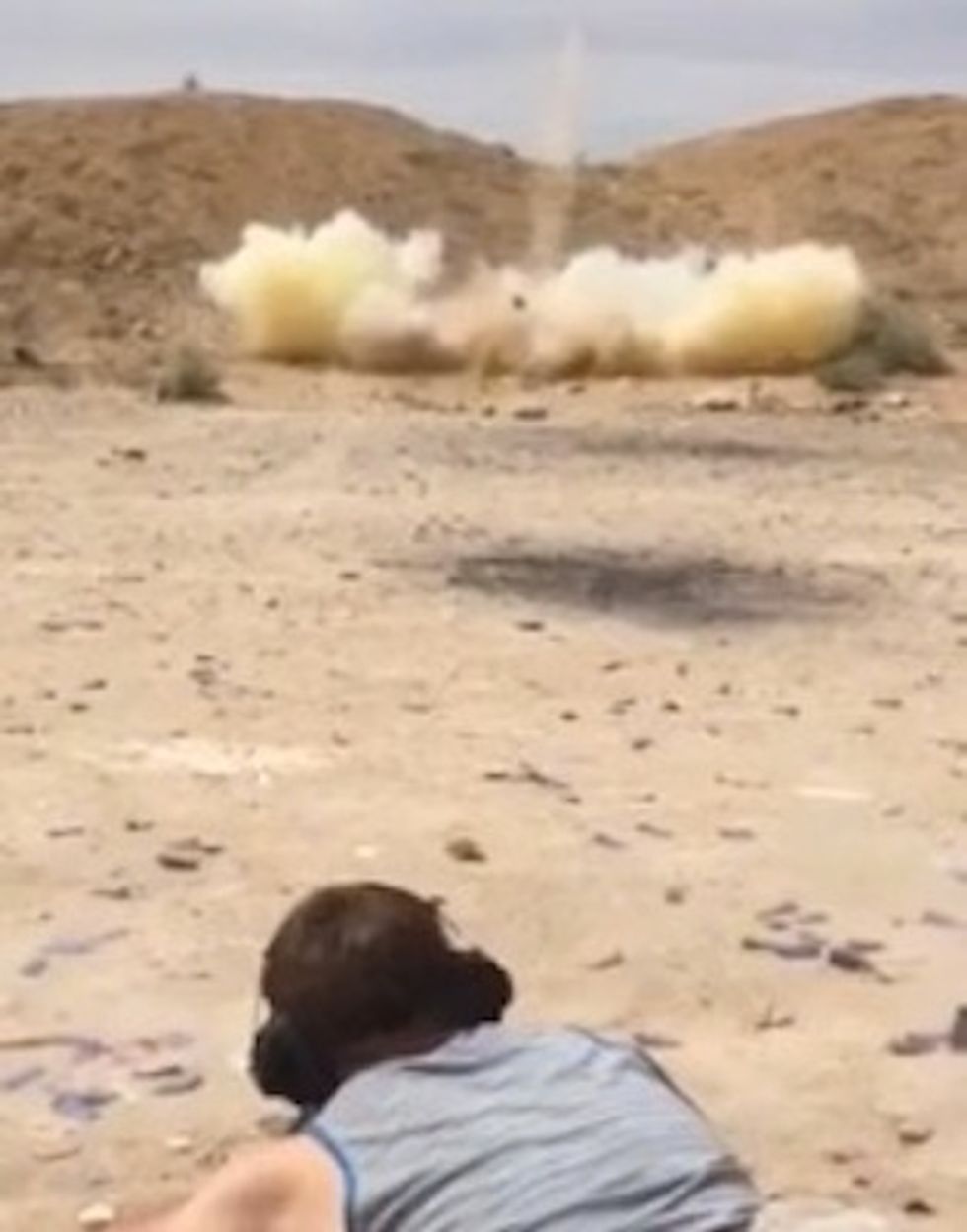 Image source: YouTube
Giving him only a second or two to hop up and out of the way, the explosion sent a large rock flying toward the shooter and his friend.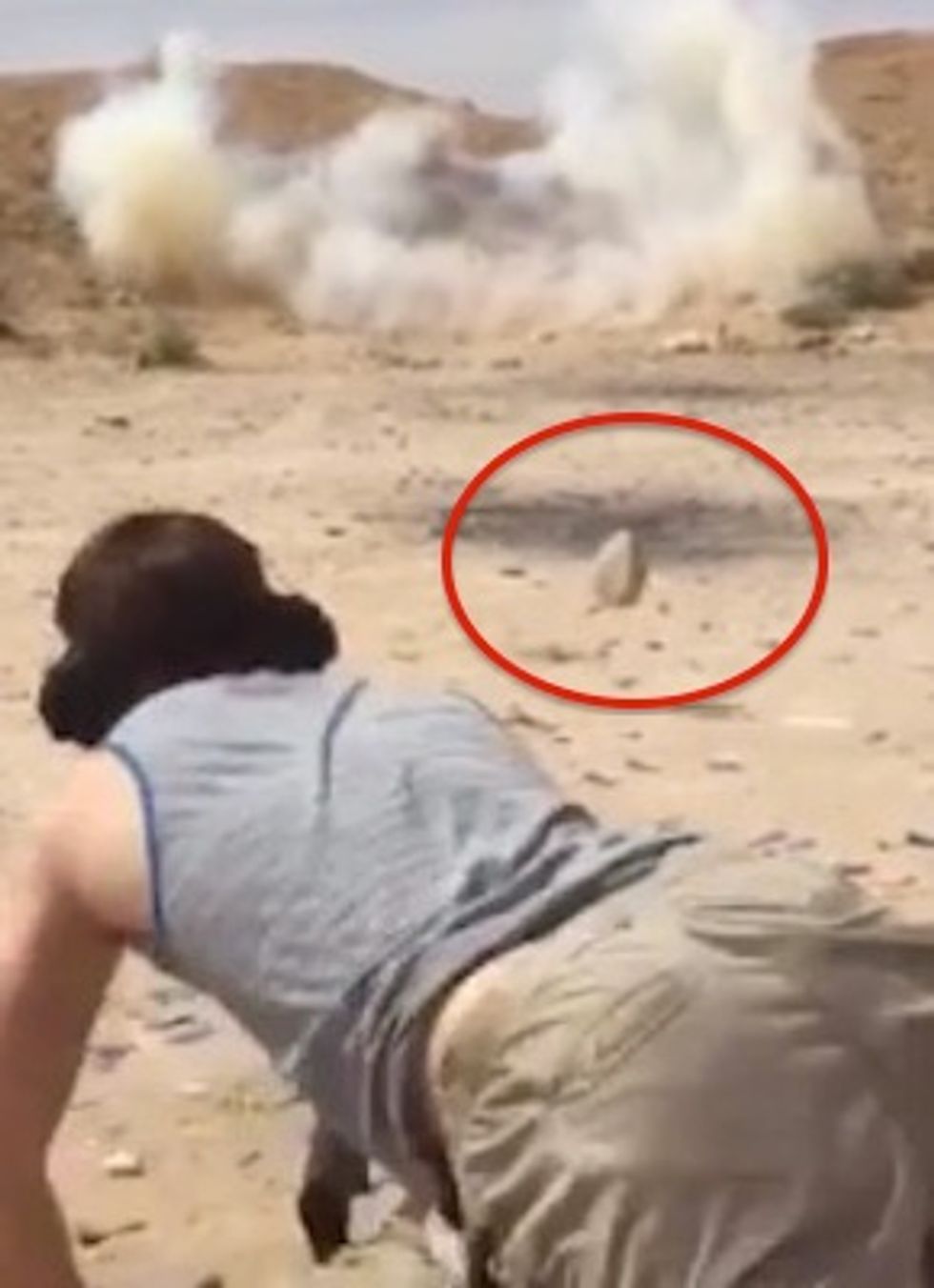 Image source: YouTube
Watch the footage (Content warning: strong language):
Guess that rock had enough. John Guzman, who posted the video on YouTube, did not immediately respond to TheBlaze's request for comment, so it remains unclear if anyone was injured in the rock revenge.
In case you're wondering, Tannerite is a brand of explosive targets. If you haven't seen it in action, you've got to check out how TheBlaze's Jon Seidl and the "Peoria Carp Hunters" used it at the end of their extreme fishing video (skip to 15:50 to see the Tannerite in action):