It was about 11 p.m. Monday night when a Georgia man, relaxing on his apartment balcony, saw a suspicious group headed in his direction.
He became uneasy, so he went back inside and got a gun — just in case.
Sure enough, there was a knock on the front door just minutes later. Some of the same men he saw from his balcony were now demanding that he step outside. One of them was holding a baseball bat. Another was wearing a mask.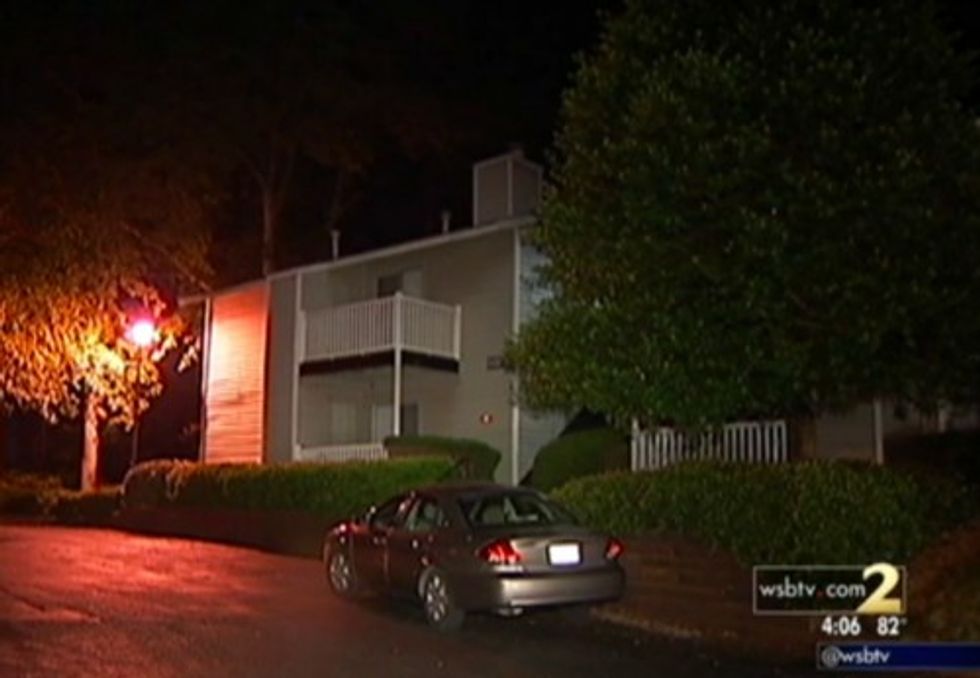 Image source: WSB-TV
But as he tried to shut the door, the group pushed back and attempted to enter the apartment in Peachtree Corners. Inside, his terrified wife was watching everything unfold with their infant in her arms, WGCL-TV reported.
The man fired his gun, killing one of the intruders and wounding another.
The deceased suspect was 20-year-old Pablo A. Bermudez, Gwinnett County Police Department spokeswoman Cpl. Michele Pihera told the Atlanta Journal-Constitution. He was shot in the chest, collapsed outside the apartment and died at a hospital, according to WGCL.
Police said the wounded man, shot in the arm, is 32-year-old John Michael Bush, who was detained at Gwinnett Medical Center in Duluth, WSB-TV reported. Authorities said Saveion Wylie Bush, 33, was at the hospital as well and likely drove John Michael Bush there.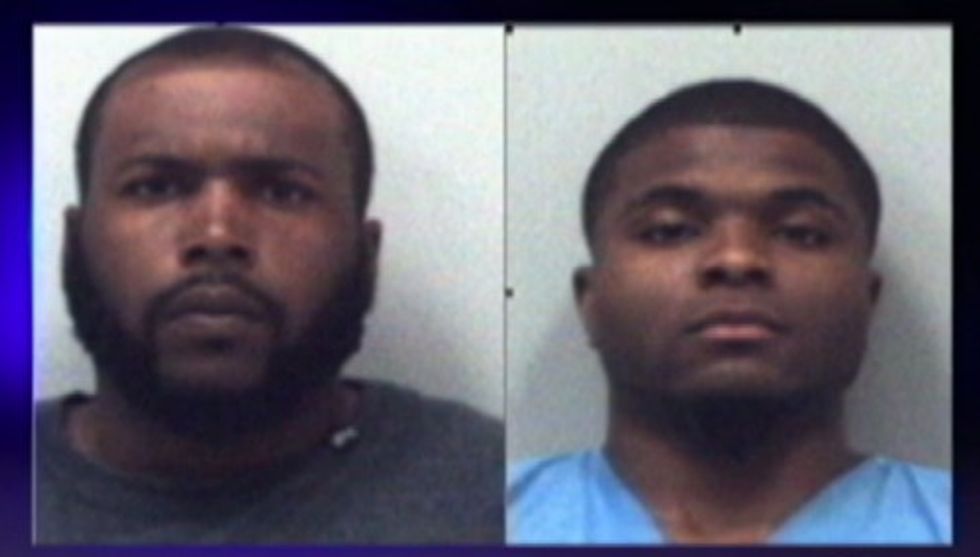 From left, Saveion Wylie Bush and John Michael Bush (Image source: WSB-TV)
Both Bushes were charged with first-degree home invasion, aggravated assault and felony murder, WSB reported. The Valencia Apartments resident who fired his gun won't be charged.
But police told WGCL other suspects may still be on the run.
Authorities aren't yet sure why the apartment was targeted; the woman inside the unit said she didn't know the intruders.
The incident has unnerved neighbors, WSB reported, Jeriel Perez being one of them: "I have two kids and I think I need to move from here as soon as possible."
—
Follow Dave Urbanski (@DaveVUrbanski) on Twitter