After a jury sentenced Boston Marathon bomber Dzhokhar Tsarnaev to death on Friday, U.S. Attorney Carmen Ortiz spoke out about the case and Tsarnaev's motive in the horrific crime at a press conference.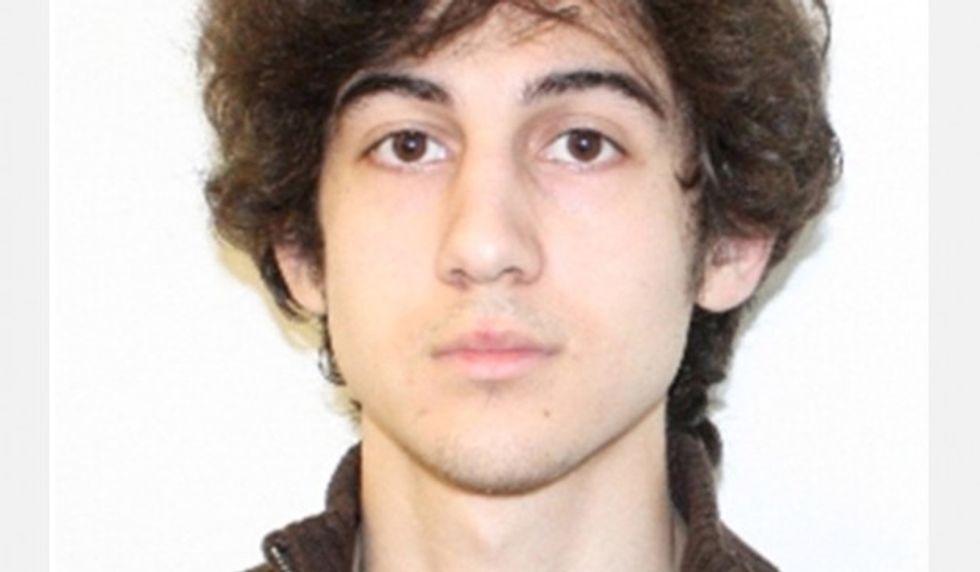 Dzhokhar Tsarnaev (Source: Getty Images)
She first touted the criminal justice system, but quickly made it a point to emphasize that the Boston Marathon bombing, despite what Tsarnaev has claimed, was not a "religious crime."
"Make no mistake, the defendant claimed to be acting on behalf of all Muslims — this was not a religious crime," Ortiz said. "It was a political crime designed to intimidate and to coerce the United States."
She later added, "Today is not a day for celebration. It is not a day for political or moral debate. It is a day for reflection and healing."
Watch the video via CNN below:
The jury's decision sets the stage for what could be the nation's first execution of a terrorist in the post-9/11 era, though the case is likely to go through years of appeals. The execution would be carried out by lethal injection.
Three people were killed and more than 260 wounded when Tsarnaev and his brother set off two shrapnel-packed pressure-cooker bombs near the finish line of the race on April 15, 2013. The Tsarnaevs also shot an MIT police officer to death during their getaway.
The Associated Press contributed to this report.
---