The deadliest job in the United States is that of a fisherman, according to new data compiled by Bloomberg. The data suggests that 132 people per 100,000 fishermen died between 2006 and 2013, a staggering number when you take into consideration that the job's median pay is about $35,000.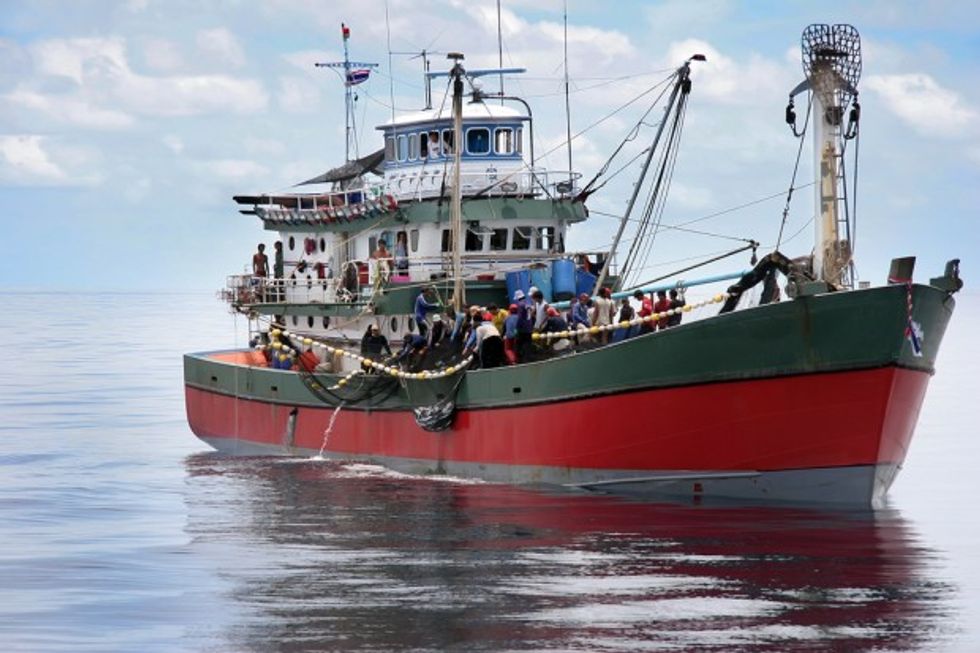 Shutterstock.com
The title of second deadliest job in America belongs to garbage collectors, followed by taxi drivers and chauffeurs. Police officers have the fourth deadliest job followed by athletes, coaches and umpires.
The rest of the top 10, in order, include: Electricians, firefighters, carpenters, construction managers and business and financial operators.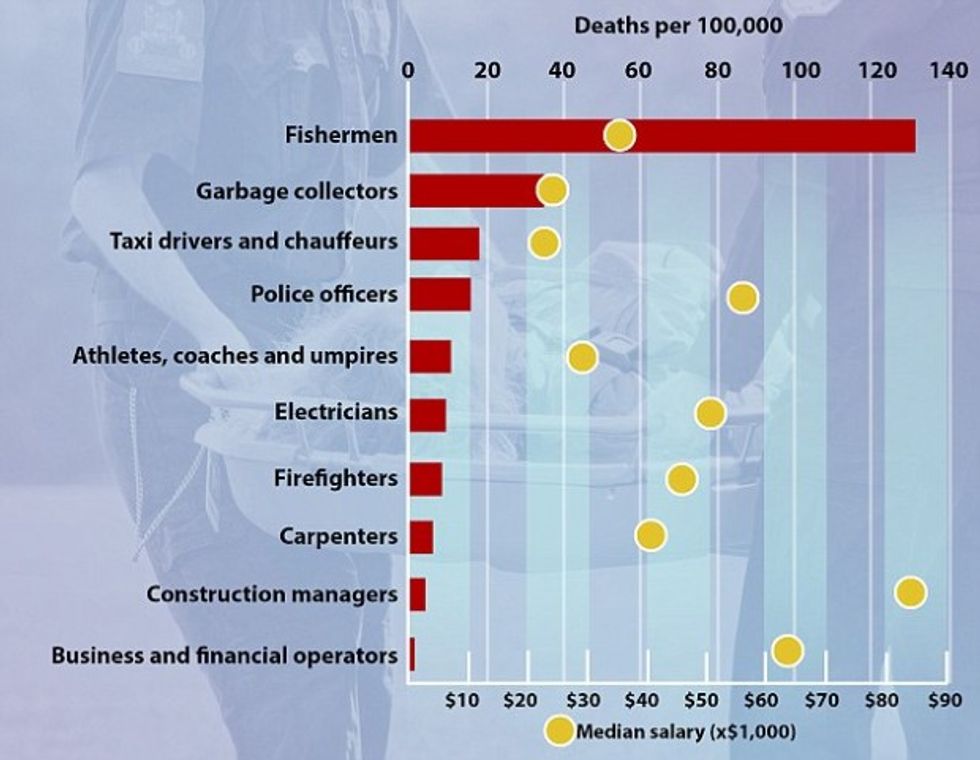 Graph via Daily Mail; Data via Bloomberg
More from the Daily Mail:
Agricultural workers ran the highest risk for the least pay, according to the statistics, picking up just $18,000 each year in wages, but occupying 11th place on the list.

Another surprise on the list was umpires, athletes and coaches, with almost 11 dying out of every 100,000, compared with just 8 in every 100,000 for firefighters.

[...]

In fact, managing a shop is perhaps more dangerous than you might think. Violence or homicide is the leading cause of death for retail managers.
You can analyze the data in greater detail here.
---