What exactly is the government capable of doing if terrorism is suspected? That's the question Glenn Beck asked in a preview clip for his new "Root" special, airing on Thursday, which examines the militarization of America's police.
"Imagine a manhunt in your city," Beck said. "Your door is kicked in without warning. Your family is herded into the streets. Sound farfetched? Well this is exactly what happened in Boston after the marathon bombing."
"Where were the civil liberties on that day?" Beck added.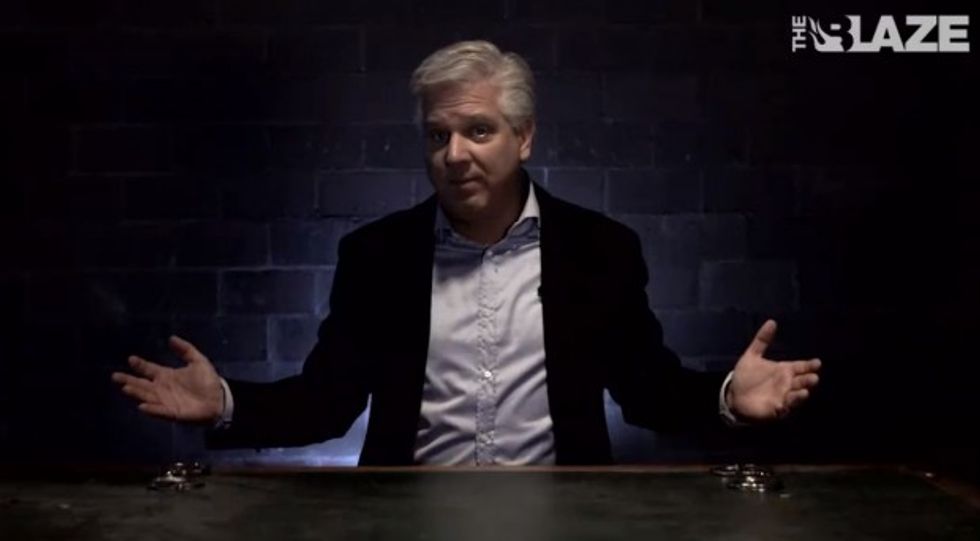 Glenn Beck appears in "The Root: Excessive Force" special. (Image credit: TheBlaze TV)
In a separate preview clip that aired on his television program Monday, Beck noted that a common argument defending the growing surveillance and police state is, "What are people so worried about? What's the problem? Are you doing something you're not supposed to?"
Beck noted that there are thousands of federal crimes, and hundreds of thousands of rules and regulations on the books in America today. Some say the average American commits three felonies per day without even knowing it.
"You might think you have nothing to hide, nothing to worry about," Beck concluded. "But all the government needs is one excuse before they come knocking on your door next."
You will understand so much about what is happening to our country after seeing 'Excessive Force'. TheBlaze.com/TheRoot

Posted by Glenn Beck on Monday, 18 May 2015
The full episode of The Glenn Beck Program, along with many other live-streaming shows and thousands of hours of on-demand content, is available on just about any digital device. Click here to watch every Glenn Beck episode from the past 30 days for just $1!