Josiah Duncan, a 5-year-old boy from Prattville, Alabama, was eating with his mother at a Waffle House restaurant when he noticed a dirty-looking man holding a bag outside. He was immediately curious and concerned.
Even after his mother, Ava Faulk, explained that the man was "homeless," the boy wanted to know more.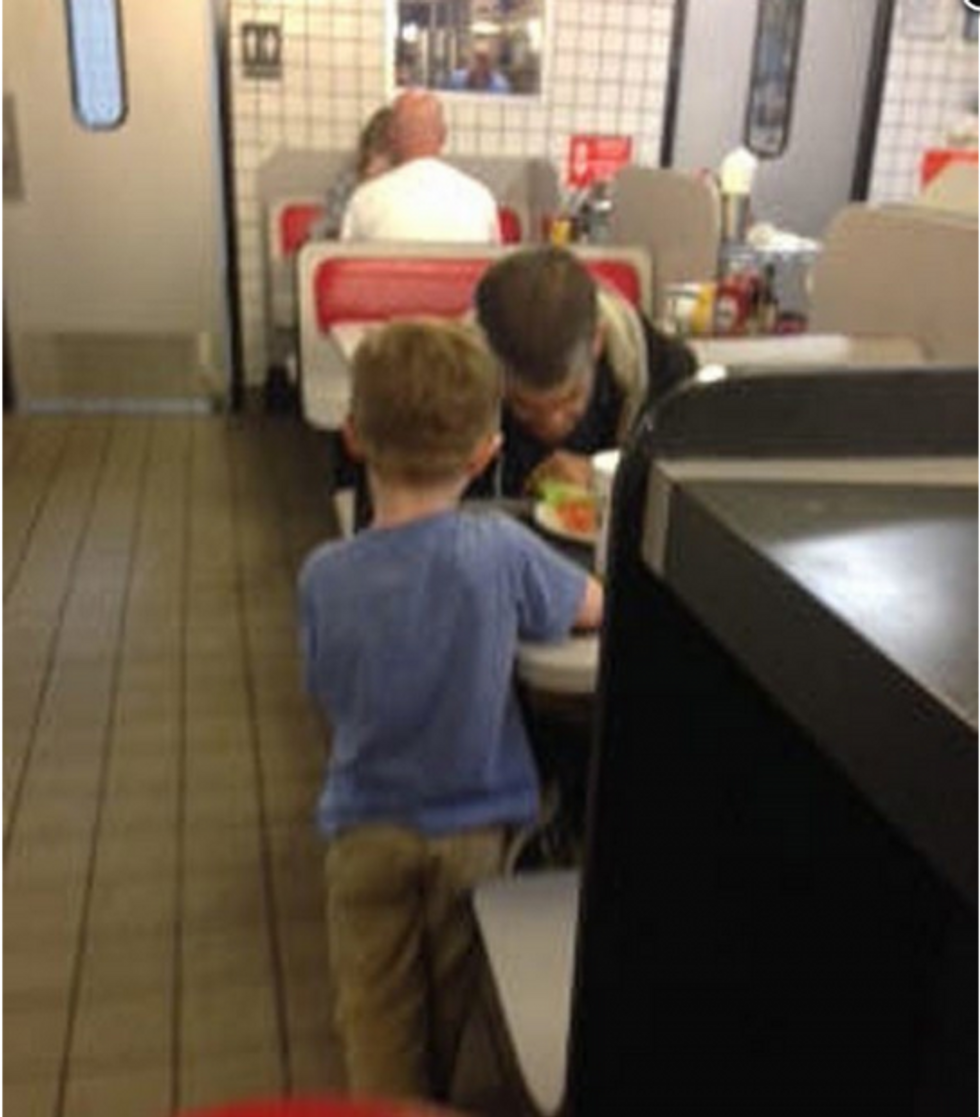 Photo credit: Ava Faulk, screengrab via WSFA-TV
"What does that mean?" the boy asked.
"Well, that means he doesn't have a home," his mom answered.
After learning the man had no home and seemingly no family or friends to rely on, the boy was the most upset by the fact that the man had no food to eat. So, he told his mom that they needed to feed him, a good deed she was happy to help her son commit.
"He came in and sat down, and nobody really waited on him. So Josiah jumped up and asked him if he needed a menu because you can't order without one," Faulk told WSFA-TV.
Josiah and his mom told the man he could order whatever he wanted, which eventually included a good serving of bacon. By this point, the mother said there were 11 people in the restaurant watching the 5-year-old's touching actions.
But it would be the boy's final gesture — after the food arrived — that would leave the entire room in tears, according to the mother.
Josiah belted out a passionate blessing of the food in the middle of the Waffle House.
"God our Father, God our Father, we thank you, we thank you, for our many blessings, for our many blessings, Amen, Amen," he proclaimed.
"The man cried. I cried. Everybody cried," Faulk said.
The homeless man then ate his food and left the restaurant, his destination unclear. However, he'll likely never forget Josiah.
As for his mother, Faulk said what her son did in that Waffle House "will be forever one of the greatest accomplishments as a parent I'll ever get to witness."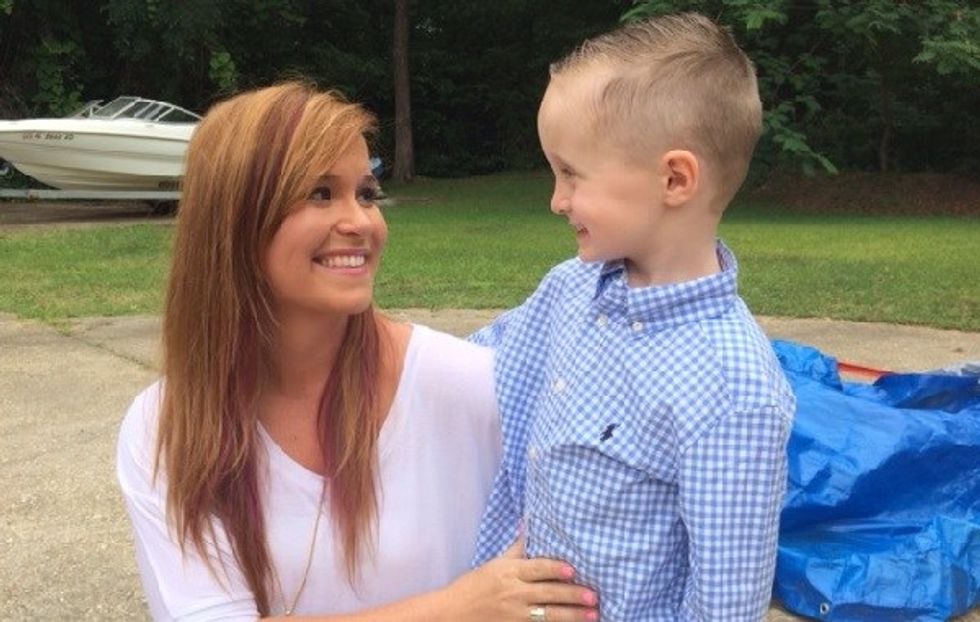 WSFA-TV
---