A mother in Suitland, Maryland, is "very angry" and emotionally devastated after her 12-year-old daughter was allegedly raped in an elevator last Wednesday. While the suspect is still at large, he was nearly captured by the woman when her daughter spotted the man on the street and her protective instincts kicked in.
The mother was driving with her daughter when the girl recognized her alleged attacker. The mom immediately stopped the car and tackled the man to the ground.
"I had to protect my daughter. I was very angry. I'm still very angry," the mom told WJLA-TV.
Unfortunately, the suspect managed to escape the protective mother and remains on the loose. But the mom got a close-up look at the suspect and was able to provide a good description to police. She's now counting on the community to help bring her daughter's alleged attacker to justice.
More on the suspect from WJLA-TV:
She was able to give a good description of a black man aged 18-23, 5'2"-5'6" tall with shoulder length dreadlocks. Police canvased the neighborhood looking for clues but tonight the best information may be coming from an angry mother who only wants to protect her child.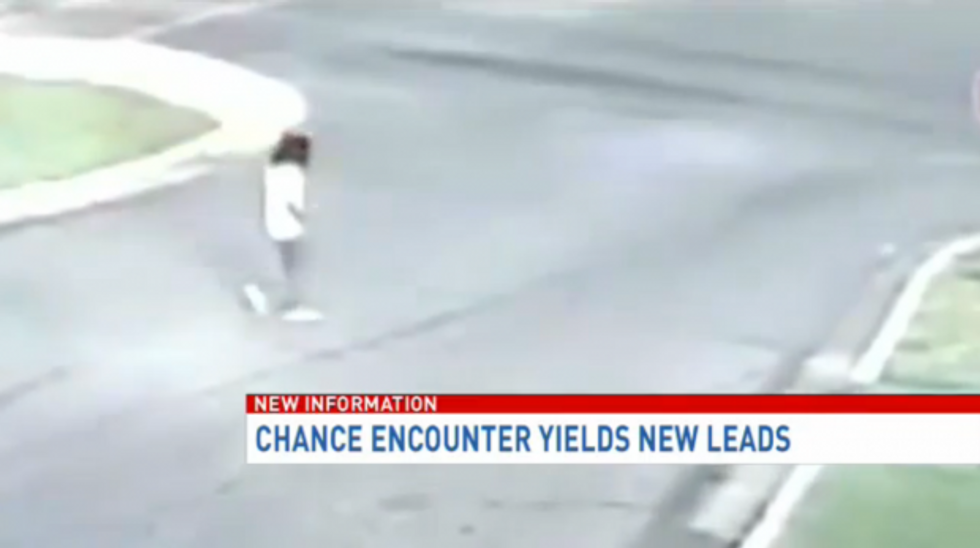 The suspect (WJLA-TV)
The 12-year-old victim was reportedly cornered by the man in an elevator in Suitland and forced to perform a sex act. The alleged rapist then ran away.
---