A memo released to law enforcement in the wake of the Texas biker brawl warns officers that individuals affiliated with two biker gangs have been told to kill uniformed cops.
KTVT-TV obtained the memo from the senior intelligence unit of the U.S. Border Patrol, Del Rio Sector.
"On May 17, 2015, the Del Rio Sector Border Intelligence Center received information that due to a shooting in Waco, Texas between the Cossack MC gang members, Bandidos MC gang members and law enforcement, gang members have issued orders to shoot and kill uniformed law enforcement officers," it said.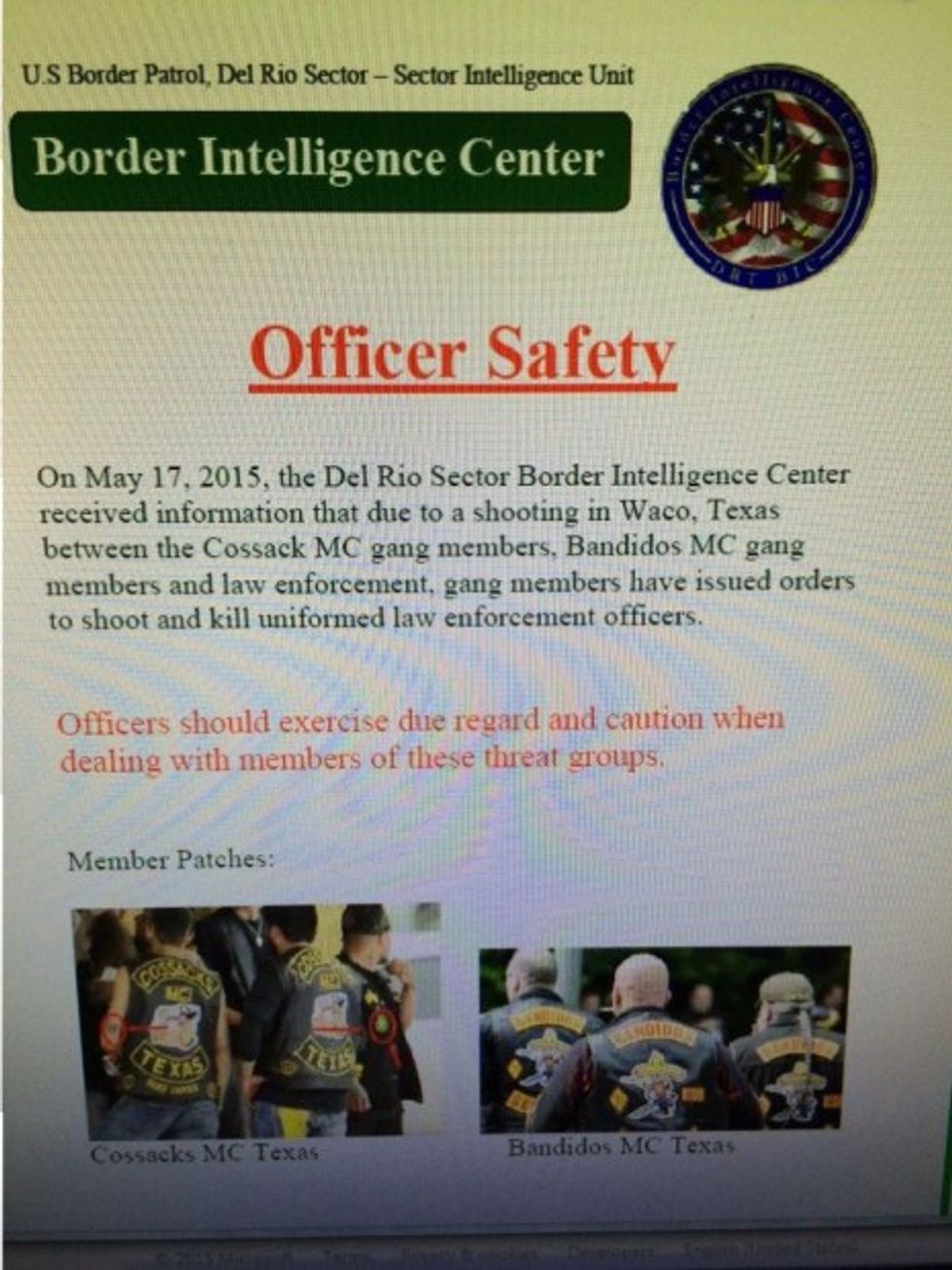 Image source: U.S. Border Patrol via KTVT-TV
A source told KTVT that another warning issued from the Federal Bureau of Prisons said, "Our agency has received information that the Cossaks and Bandidos have issued an order to kill anyone in uniform."
Waco police Sgt. W. Patrick Swanton reacted to the news on CNN Monday night.
"Obviously it's something we're concerned about. We would encourage biker groups to stand down. There's been enough bloodshed. There's been enough death here," he told Anderson Cooper.
The Sunday brawl left at least nine dead, more than a dozen hospitalized and at least 170 arrested.
—
Follow Oliver Darcy (@oliverdarcy) on Twitter