Calvin had a loose front tooth. And — as loose teeth often do — it was bothering him while he was eating.
Luckily, Calvin had a solution.
He happens to be a budding archer, so a plan was hatched to attempt a tooth extraction using his bow and arrow — and a string.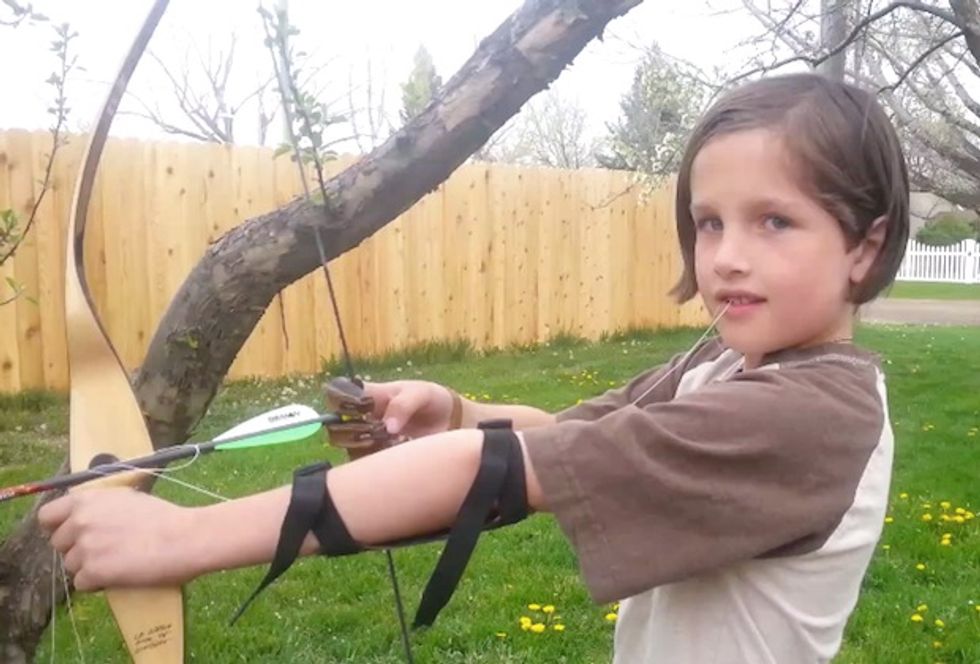 Image source: YouTube
With a camera rolling, he declared, "My name is Calvin, and this is the Montana tooth pull." He pulled back — and the tooth was gone. "Got it!"
According to the YouTube video description, it actually took three attempts to send the tooth soaring. Once the tooth was out, it was lost temporarily in the grass. Calvin's younger brother found it an hour later.
Watch the 12-second tooth extraction described as some "family fun":
We might be in a wave of athletic loose tooth-pulling: Recall the former Olympic decathlete who this month got his daughter's tooth out with a javelin.
—
Follow Mike Opelka (@Stuntbrain) on Twitter