WASHINGTON (AP) -- Michelle Obama is finally showing how she keeps her arms so toned.
The first lady skips rope, does abdominal crunches with a weighted ball and jumps on and off a bench in a new White House video.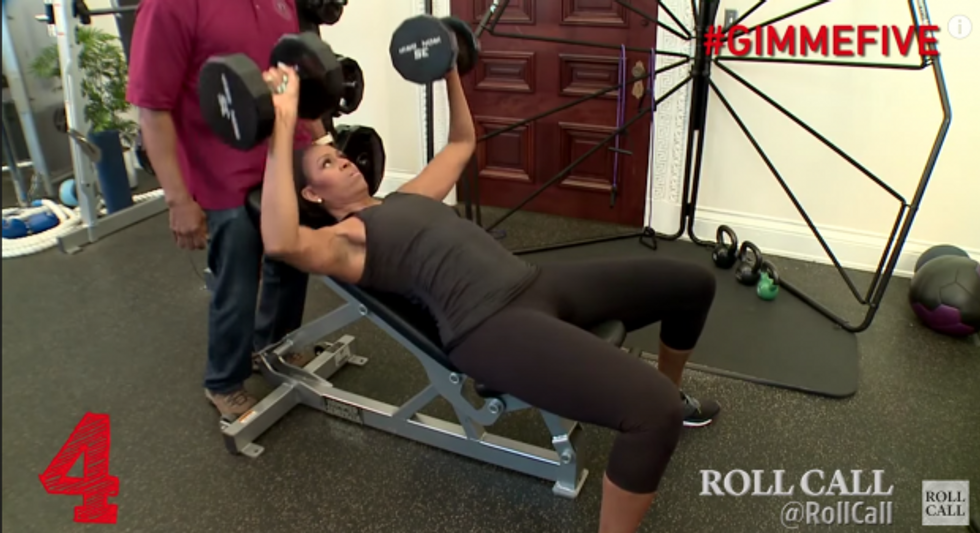 Screengrab via YouTube
She also does chest presses holding 35-pound dumbbells and kick boxes.
The video is part of Mrs. Obama's fifth anniversary celebration of her "Let's Move" initiative against childhood obesity.
She's been asking the public to use social media to tell her what five things they do to stay healthy.
President Barack Obama recently released video of his five things and he challenged her to do the same.
---