TheBlaze's national security adviser Buck Sexton recently explained the contentious debate over section 215 of the Patriot Act in just two minutes.
"Among the now infamous leaks from Edward Snowden was the revelation that the NSA sweeps up Americans' telephone metadata -- the date, time and duration of our phone calls -- by the millions," Sexton began. "And it uses the Patriot Act -- specifically section 215 of the Patriot Act -- as its justification."
"Part of the problem here is that section 215 is vague," Sexton remarked. "As written by Congress, it authorizes the collection of any tangible things, including books, records, papers, documents and other items, for an investigation to protect against international terrorism."
In 2006, the Bush administration argued that "tangible things" could be interpreted to mean the cell phone data from every American, Sexton related.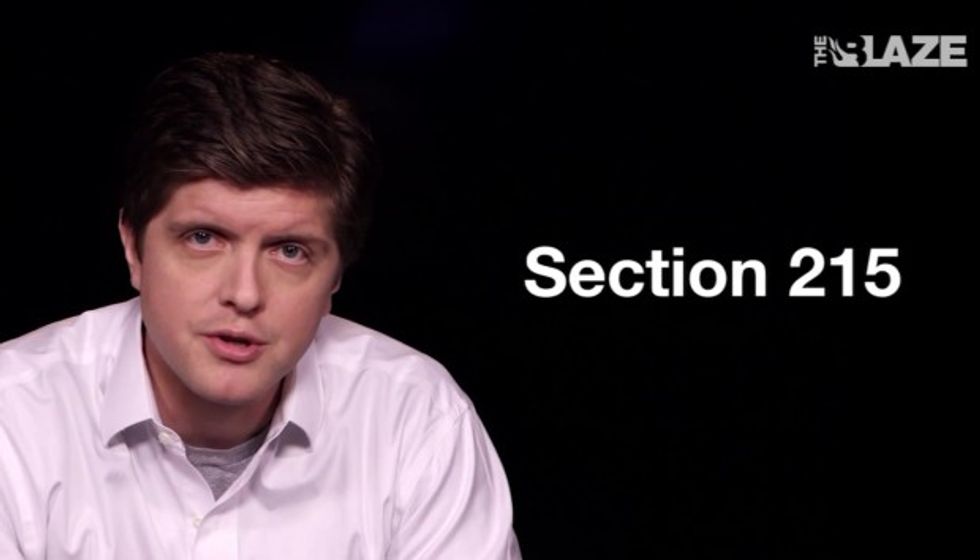 Buck Sexton discusses section 215 of the Patriot Act. (Image credit: TheBlaze TV)
"In a secret ruling, the U.S. Foreign Intelligence Surveillance Court, or FISA, agreed and authorized the collection of that data as long as only information related to a terror investigation is seen by the NSA's analysts," he continued. "This continued in secret until it was exposed by Snowden."
But after Snowden blew the whistle on the NSA's mass surveillance programs, a federal appeals court recently ruled that section 215 could not be used to justify the mass collection of records.
"So the choice falls on the people who wrote 215 -- that's Congress," Sexton concluded. "The Patriot Act includes sunset provisions which make certain parts of the law expire at a given time unless they are re-authorized by lawmakers, among them section 215. This means Congress basically must decide whether to continue, amend or end section 215 and the NSA's phone data dragnet."