A Christian blogger who has publicly spoken over the years about his ongoing struggle with same-sex attraction – and who once found himself in a same-sex scandal of his own — penned an open letter this week to a married pastor who made national headlines after resigning from his church when it was revealed that he was reportedly using Grindr to meet men.
Photo credit: Shutterstock
Writer Matt Moore, who also became the subject of media coverage when it was revealed that he was using Grindr two years ago following his conversion to Christianity and his public comments about homosexuality, told the Rev. Matthew Makela in the note that he knows what it's like to face such public scrutiny — and he encouraged the preacher to "cling to Jesus."
Makela

, a married father of five, worked at St. John's Lutheran Church in Midland, Michigan, before stepping down this past weekend. 
In 
a letter addressed
 to the church congregation, the Rev. Daniel

Kempin

, senior pastor at the house of worship, announced that

Makela

had vacated his role, claiming that that the pastor has experienced "sin and repentance," but declining to go into specific detail.
But specific reports about Makela surfaced this week after Queerty published photos and messages from the pastor's Grindr profile that the outlet claims an unnamed source provided; the pastor reportedly admitted that the photos were authentic, but declined to comment beyond that.
Moore, who experienced the same level of scrutiny for his own actions after he, too, used Grindr back in 2013, wrote that he hopes Makela disconnects from the Internet and avoids reading all that is being said about him.
"Nothing good can come from submerging yourself in all the media mess. But I do hope that someone you know comes across this article and sends it to you," Moore wrote. "Not because my voice is any more important than anyone else's, but because I've been there."
He continued, "Not many people can say that they've been where you are, but I honestly can. The way you feel right now as your private life and sins are being tossed onto the world's stage – I know it well."
Moore described the emotions, which range from fear to embarrassment and humiliation, after one's public sins are so openly aired. He warned Makela that the situation can "consume and destroy" him if he allows it to, encouraging the preacher not to let that happen.
The blogger said that there's "something spiritually life-threatening" about being exposed on such a broad level, and he warned the preacher to beware of what's to come.
"There is a war heading your way, Matt, and how you respond to it will have lasting consequences," Moore wrote, saying that he was "tempted to totally reject Christ" in the wake of his own public embarrassment.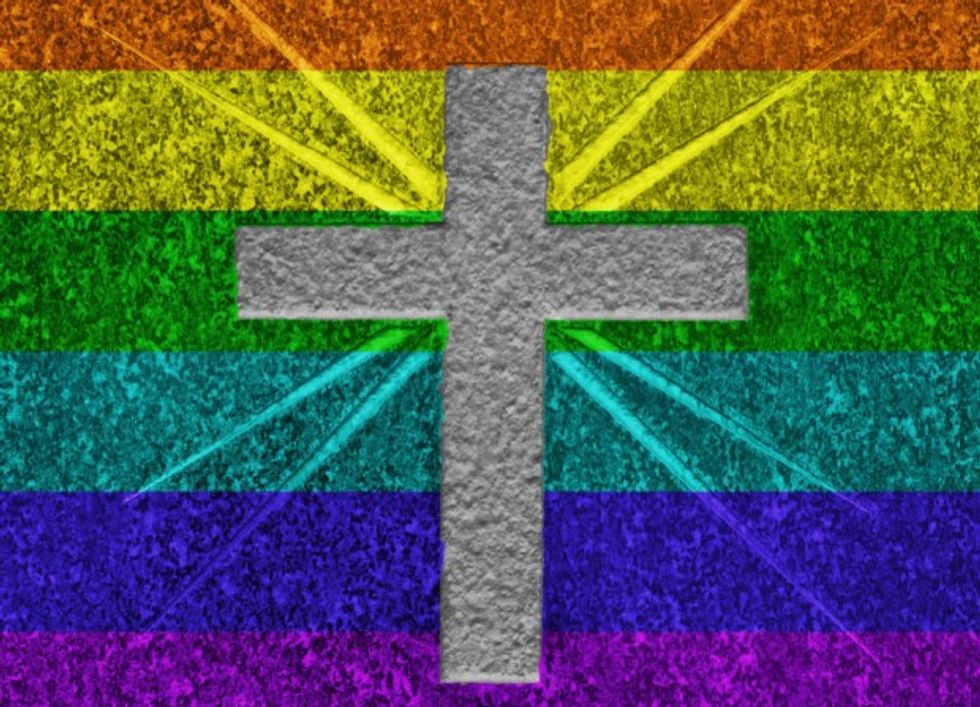 Photo credit: Shutterstock
For a time, Moore said that shoved his Bible under his bed, avoided God and started dating a man — a dynamic that eventually ended when Moore interacted with other Christians and felt God tugging on his heart. He used his experience to beg Makela not to abandon his own faith.
"This sticky situation you've gotten yourself into is nothing less than horrific. You've lost your job. You'll probably never pastor again," he said. "And from what I've read, it looks like you have a wife and ... kids, so I'm sure you and your wife are walking through an ugly array of emotions. As I said, this is horrific."
Despite the pain and challenges that will likely follow, Moore told Makela that he believes God can help redeem him.
"I wont' keep on rambling, but I just wanted to encourage you not to lose hope and to grab hold of Jesus and his people with everything you've got," Moore wrote. 
Read the open letter in its entirety here and read more about Moore's story here.
--
Front page image via Shutterstock.com.