Witnesses accused a Georgia middle school nurse of pushing, cursing out and calling an 11-year-old student the N-word — and her penalty was a two-day suspension without pay.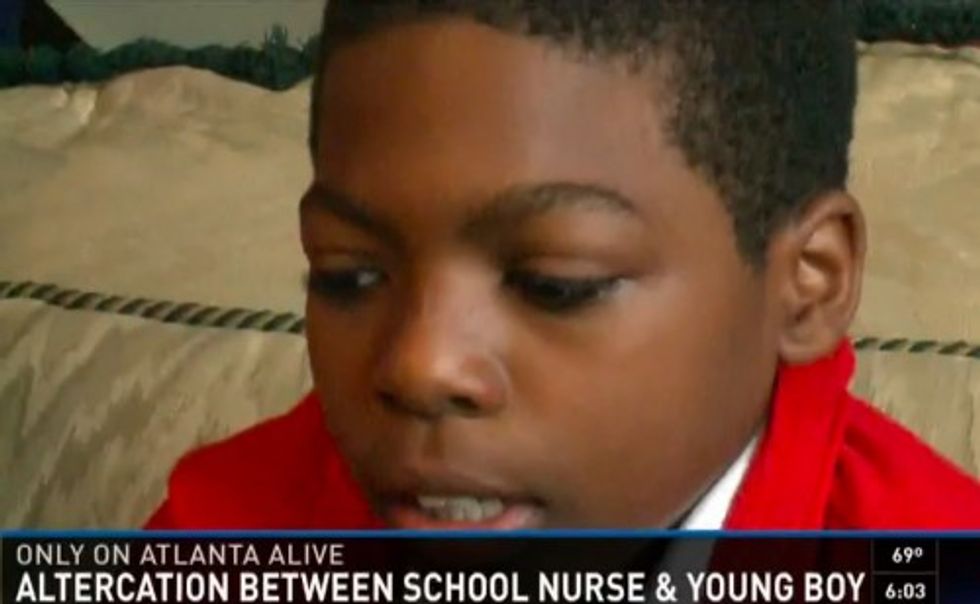 11-year old Jason Ezzard (Image source: WXIA-TV)
And now the student's mother wants the investigation reopened, WXIA-TV reported.
Nine witnesses — six children and three adults — filled out statements concerning nurse Beverly Barnes' actions last October. She confronted the student in question, sixth-grader Jason Ezzard, and another student who were throwing a bag of chips at each other in the cafeteria of Mundy's Mill Middle School, WXIA said.
The station broadcasted some of the written statements that described how the altercation escalated.
One presumably completed by a student read in part: "The nurse kept asking why he (threw) it ... (and he) was saying, 'huh, huh' then the nurse got mad and pushed his head and was saying, 'I will knock your lights out and I will F you up.'"

Image source: WXIA-TV
Another witness statement, also presumably from a student, accused the nurse of putting "her hands on me."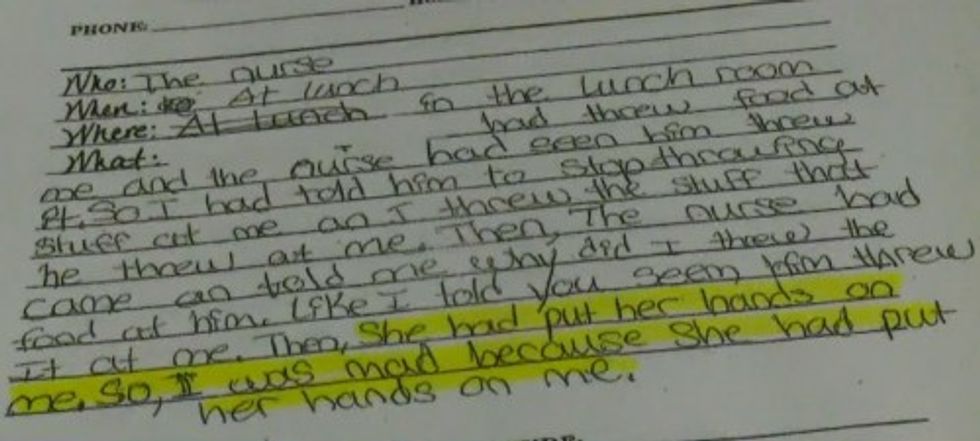 Image source: WXIA-TV
The station added that Barnes allegedly followed Ezzard "like she wanted to fight" before a teacher intervened.
The principal of the Jonesboro school filled out a witness statement that indicated "she admitted to calling the student the 'N-word' ..."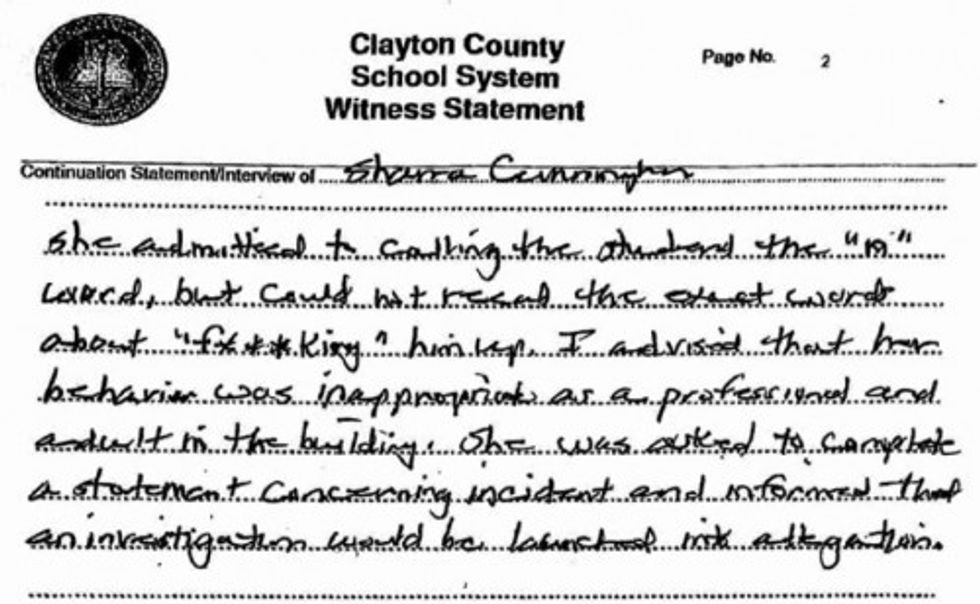 Image source: WXIA-TV
The student's mother, Tormeka Ezzard, told WXIA she saw surveillance video of the altercation, which the district won't release due to privacy concerns.
"My heart, I swear, was going 100 miles per hour, and I had to remind myself to breathe," she said.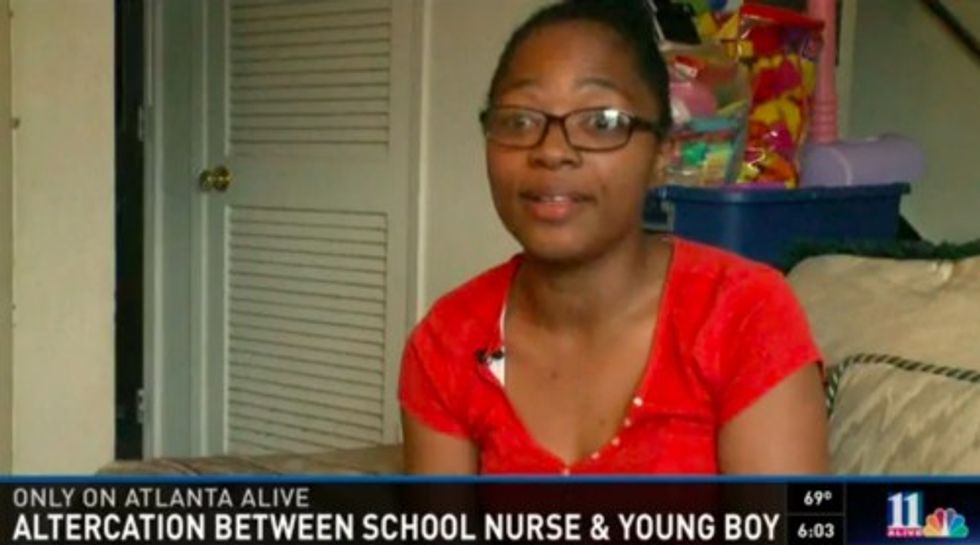 Tormeka Ezzard (Image source: WXIA-TV)
"Degrading. Very degrading," Ezzard added. "'I'm going to eff you up' — you're talking to an 11-year-old. 'I'm going to your knock your effing lights out.' You're talking to an 11-year-old!"
Barnes was suspended for two days without pay after the investigation because she had no prior complaints against her, but Ezzard said the punishment was too lenient.
"She's abused my child physically, mentally, and verbally, and no one will help me," Ezzard told WXIA, adding how unfair it all seemed.
"If it would've been the other way around, Jason would have been locked up, on the spot," she said. "I would have been going to pick my child up at the Clayton County Juvenile Detention Center. What makes her any different from Jason?"
(H/T: Addicting Info)
—
Follow Dave Urbanski (@DaveVUrbanski) on Twitter